Here at CBNation, we love to hear what being a CEO means to different entrepreneurs and CEOs. We understand it entails great responsibility and expectations from both the clients and the team you're leading but its meaning varies with each CEO.
We asked entrepreneurs and business owners their definition of the word CEO and here's what they had to say.
#1- Great leader and inspiration
Being a CEO means being a great leader and inspire people. Inspire them with a vision for the company, a future and the opportunity and it will create. It's also inspiring his collaborators to be the best version of themselves. How? In delivering what you promise. Inspiring people with a future you're capable of delivering will enable you to gain respect and motivate your collaborators. Recognising everyone's effort and successes is essential too. You don't become a great leader by putting people down, but by praising everyone's achievements, no matter how small. Some people have facilities to lead, but it doesn't mean that you can't learn it. If you could just listen to people, put yourself in their shoes, understand better what they're going through and recognise their efforts, work, achievements and value, you would already make a huge difference.
Thanks to Ram Krishnna Rao, MarketOrders!
---
#2- Responsibility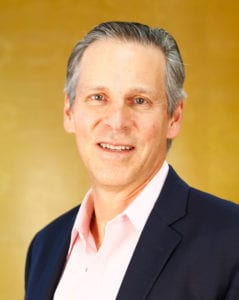 For me being a CEO is all about a responsibility. I'm responsible for the buy ability and the longevity success of my enterprise(s), which in turn employees more than a thousand people who are depending on the success of my endeavor to feed their families. It comes down to having the vision, setting goals, and establishing the direction I want to go with my companies. Based on my purpose, I then make the decisions to help us get there. If I were to summarize, being a CEO is about responsibility in decision making. The strategic decisions, only I can make as a CEO, are the ones that will increase the odds of success for all.
Thanks to Rick Itzkowich
---
#3-Creative Engineer Of one's desires
As an entrepreneur, the term CEO can seem a bit out of place when considering the nature of one's work when it revolves around their own visions, goals, and dreams. So, for me, being a CEO is really just being a Creative Engineer Of one's deepest desires. It's having the mental capacity and foresight to take an idea and then thrust it into action or turn it into a tangible or saleable service or product. It's a steadfast leader who's not only able to decide and proclaim that their company will reach the Moon by 2113, but, without a rocketship or fuel or proper financial backing, they magically pull together all of their resources and connections and are able to devise innovative and strategic plans to make their company's dreams happen!
Thanks to K.J. Kruk, Leo Gray Books!
---
#4- Fostering growth and providing opportunities
I've found that when working underbosses who were many years older than me (read: should have retired years ago) many didn't want to promote younger adults, regardless of how innovative their thinking was or the systems and processes that they put into place to improve efficiency and accuracy. I found that bosses who were women were the biggest culprits, sadly. They created hostile working environments and would degrade the work of their female colleagues. For me, being a starting my own business and becoming a CEO meant being exactly the opposite. I want my staff to think critically, innovatively, and creatively. I've had many of my staff train others and put systems in place to improve accuracy and quality of our services, avoid duplication of work and improve efficiency, and be involved in the company's operations. My hope is to foster their growth and development and provide opportunities for advancement in creative positions that speak to them and also increase revenue.
Thanks to Keeley T., Refresh Psychotherapy NYC!
---
#5- Creativity and innovativeness
To me, being a CEO means having the ability to direct a company in unique ways that you see best fit and implement creative and innovative ideas specific to the company and its goals. I've always done things unconventionally, and this can be problematic when working under people that are not out of the box thinkers. As an entrepreneur and in the role of CEO, I was able to flourish in my creativity to build a brand that I am proud of.
Thanks to John "Sonic" Ban, Grass Fed Coffee!
---
#6- Steward
When I left my job and started a business, I didn't trade one job for another. I traded one job for a dozen (or more) jobs. I gave up "Sunday-Fundays" for late nights and early mornings – all the days. As a new small business owner, you to have the vision and then create it. You make all the decisions, execute on all of the tasks, and are responsible for all of the outcomes. Early in the business, a business owner's life is relentless, stressful, inspiring, and extremely gratifying all at the same time. Their role is to steward their delicate idea into being, and then, thriving.
Thanks to Megan Johnson, Megan Johnson Coaching!
---
#7- Making a difference
My definition of an entrepreneur and CEO is someone with the resources and the flexibility to make a difference. It was a social issue–the environment and single use plastics–that stoked the entrepreneurial spirit in me to start Plaine Products, a personal care products subscription service featuring vegan body and hair care products in refillable aluminium bottles. I partnered with my sister and we both used our desire to stop our own family's dependence on single use plastics to start a social enterprise that could both make money and make a difference by spreading our learnings and our concept to like-minded consumers. As we've learned more about the problems of a disposable lifestyle and continued to build our business, we've garnered more resources, made more relationships, and learned more insights to further our impact. Now that we've grown our business over the past few years, the flexibility really comes into play. My team now works day to day to run the business, giving me some extra time to really look at this issue from a larger perspective. I can take a step back and look at the impact that my own company is making and partner, share ideas and resources and collaborate with other organizations also wishing to use their business as a force for good.
Thanks to Lindsey McCoy, Plaine Products!
---
#8-  Having control
One of the most frustrating things about working for someone else is seeing ways the company could run better but being powerless to change it. As a CEO you're in a position to make those big picture decisions. This can be a mixed blessing—when you make a bad decision, you have no one to blame but yourself. But you also have the power to make the company better. Being the one in control is both the most appealing and the most stressful thing about being a CEO, and in my mind it defines the position more than anything else.
Thanks to Jon Hill, The Energists!
---
#9- Positive change + profits
For me, being a CEO means creating a future for my company and my employees. The reason why I became my own boss and stopped working for others is because I recognized that I could have the freedom I desired, instead of being stuck at the office for 8 hours every day and then spending another 3 hours in traffic. I became the CEO to be able to work as much as I want, when I want. The great thing is, I can do the same for my employees. Everyone in the company works when they want, as long as they get their goals done for the week. I can't even express how happy people are with this arrangement and it makes me glad to be a CEO. That's what being a CEO is all about – making a positive change for yourself and the people around you, while making a profit for everyone.
Thanks to Adam Hempenstall, Better Proposals!
---
#10- A coach
As a former college athlete, I see the role of a CEO similar to that of a coach. This means envisioning the whole field, building the strength of my team, and executing a strong game plan. My goal each day is to inspire my team to take prudent risks and reach higher than they thought they could to achieve audacious personal goals. There's nothing better than celebrating an epic achievement accomplished by the team.
Thanks to Scott Pauga, Second Life Mac!
---
#11- Not getting enough
Being a CEO is the toughest job in a person's life. CEOs know all the processing work with the required input however the challenging part is to make sure the team achieves 100% in their target. The progress of the team reflects on the progress of the CEO. Being an entrepreneur, CEO or business owner, there is always mental pressure, to grow and surpass competitors and make timely decisions, whether it's about team management, business operations, and getting funding. An entrepreneur never gets enough rest as they're thinking about work almost all day.
Thanks to Salman Saleem, Cloudways!
---
#12- Guiding force
A CEO's main job is to translate a long term vision for their company into everyday action, while helping their employees understand and buy into their role in achieving this vision. This is a very human-based approach, as the CEO's main responsibility lies in gathering and nurturing the right talent to fulfil the company's mission. Ultimately, a CEO should be a guiding force for their organization, able to inspire and lead while also providing concrete guidance when necessary. This is the approach I've always taken in my work at Brosix, where I've had the privilege to watch a company I co-founded grow and thrive over the years.
Thanks to Stefan Chekanov, Brosix Instant Messenger!
---
#13- Creator
No matter which of these terms you decide to use to describe yourself, you are making something out of nothing to make the world a better place, make someones life easier, as well as bring work to people in your community. As a Creator you are writing a story and showing the world it is possible to compete, be seen, and do something great even in a very saturated world with many voices screaming for our most valued resources; time and attention. I create because I love to make things happen, my business is just a positive byproduct of that creating.
Thanks to Kabrina Budwell, Kabrina Budwell Consulting!
---
#14- A parent
Interestingly enough, I feel that being a CEO is similar to being a parent. As a parent, I teach my children the skills that will help them succeed in life and grow up to be valuable contributors to our society. So, likewise, a CEO's essential skill set must include the ability to instill the identical values in their team members; make them feel as a part of the team and assure them that the success of a business is completely dependent on their teamwork. While I, as a CEO of my company concentrate on leading by example, I also set SMART goals and delegate the tasks to my team. This allows me to measure my team members' abilities and coach them to improve further.
Thanks to Alina Trigub, SAMO Financial!
---
#15-  Mastering Time Management and Making Smart Decisions
As a rug-trader, time management is of ultimate essence to me. I believe running a business such as mine depends mostly on how well you can manage time. Provide your clients with timely response, address queries on time, deliver rugs on time, and make timely payments to employees who work their sweat off for RugKnots. Besides this, I believe business is all about making smart decisions. If you perform well under pressure and make smart decisions, then you're a successful CEO and business owner.
Thanks to Naheed Mir, RugKnots!
---
#16- Great honor
Being a CEO, entrepreneur or business owner is a true honor. I love being in the position to support our customers, support my staff and work with them on a daily basis. It is a blessing to learn from my staff and customers. I don't take any day lightly in any way shape or form.
Thanks to Christopher Carter, Approyo!
---
#17-Chief Empowerment Officer
I think it is very easy to get consumed with the title (Chief Executive Officer), that's exactly why I call myself the (Chief Empowerment Officer). If I can empower others to make a difference, then they do! Serving others, as a rule of thumb, helps me to remember I am the role model here and how I behave makes a difference one way or the other. CEO is a title, but with title comes great responsibility, which I do not take lightly, on and off the field so to speak. I heard a quote once…maybe John Maxwell….If you think you're leading and you turn around and no one is following you then you are just on a walk"! You have the power to make a difference!
Thanks to Terrie Nathan, Strong Girl Enterprises!
---
#18- Freedom and accountability
Being a business owner gives me complete freedom and ultimate self-accountability. I now get to make the choices, and ultimately hold my self responsible for the wins and failures. There is no greater feeling than when you have a successful day, week, month & year knowing you help create that. I spent 12 years in the US Air Force and missed so many holidays, birthdays, and anniversaries. I now am able to attend all of these and couldn't be happier.
Thanks to Johnathan Lewis, Trend 3 Media, LLC!
---
#19- A number of things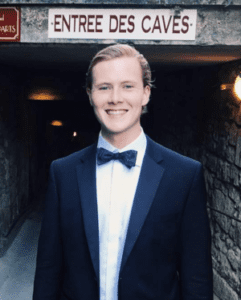 Being a CEO means being a leader and an effective communicator. All CEO's must have the ability to connect with their team and organize everyone around a common goal. CEO's are great because of their team and their ability to connect with them and inspire them. When you as a leader inspire ideas from yourself and others while also communicating your overarching goals for the company, it leads to success. For myself especially, being a CEO means being obsessed with learning. CEO's should have a curious mind and always question the status quo. In our case, we need to always be on top of the latest marketing trends, softwares, and strategies so that we can provide exceptional results to our clients. I wouldn't be a CEO without a passion and desire for knowledge and improvement.
Thanks to Brandon Amoroso, electrIQ Marketing!
---
#20- In full control of your destiny
Being an entrepreneur means the ability to do something you are passionate about and be the master of your own destiny. Running a business gives you the opportunity to take control of the situation and make your own decisions, knowing that only you are responsible for the possible outcomes. You have the freedom to take risks and step outside of your comfort zone to explore different options, experiment with new ideas and initiatives, and move forward to achieve your goals. It's like being an explorer when you must figure out innovative ways to solve problems and seek for opportunities everywhere.
Thanks to Kevin Begola, Titanium-Buzz!
---
#21- Overseeing a system
Being a CEO isn't about 'being a boss', it's about overseeing (and consistently improving) a system that builds value for everyone involved in business; from employees to customers. You constantly monitor inputs and outputs, looking for ways to get more for less, in a way that improves everybody's lives. Very early on I found myself doing absolutely everything in the business. And even when I had people doing things for me, I was spending way too much time managing them. It wasn't a great situation as it meant I couldn't spend the time I wanted with my young family. Then I read The E-Myth Revisited and I realized that working on systems rather than telling people what to do would ultimately free up a lot of time. Fast forward a couple of years and I'm working much more efficiently and effectively. And it's clear to me that being a CEO means being a systems thinker.
Thanks to Ewan McCowen, Kip & Twiggy's Ltd!
---
#22- Visionary, influencer, learner, and most of all – servant
As CEO it is my job to set the course for my company while obtaining buy-in from the team. It's not a pronouncement from on high, but a collaborative discourse that takes place over time and considers the individual talents, motivations, and experiences of the team. As CEO I am committed to constant, never-ending personal growth through ongoing learning: reading, discussions, conferences are all inherent responsibilities of a forward-thinking, growth-minded CEO. My job is to aggregate, synthesize and communicate my learning to the team so that they may take advantage of it in furthering themselves, their careers, and company goals. Finally, it is not my job to tell people how to do their work. As CEO I am responsible for determining what we want to accomplish as a company, and hiring people much smarter than myself to figure out how to accomplish that vision. Ultimately, as CEO my highest priority is to provide the team with the means for obtaining the knowledge and tools to get their jobs done as effectively and efficiently as possible. After every meeting my final question to the team is, Is there anything you need to get your job done that you don't have? What's holding you back? My ultimate job is to get them what they need — to serve them. If I do that, the company will take care of itself.
Thanks to John Michailidis, Real Property Management of Sarasota & Manatee!
---
#23- Decision and change maker
A CEO is the decision-maker, calling the hard shots when no one else wants to. To me, being a CEO is about looking at what the business is doing and what it could be doing, then making the changes necessary to get the company there. It's about working hard to figure out what's best for the company. Research, analyzing, considering. If you're not constantly thinking as a CEO then you're not a very good CEO.
Thanks to Shayne Sherman, TechLoris!
---
#24- Support system
A CEO is someone who supports the rest of the team. As my team has grown, I've found that my main role is supporting everyone else. When you hire someone, it's usually because it's time to have someone else take over a set of responsibilities you have been handling yourself. The truth is, you will still be involved with every task because employees usually need to be supported when starting something new. As your team grows, the tasks that need support will continue to grow. It's the CEO's job to support every other team member.
Thanks to Gary Stevens, Hosting Canada!
---
#25- To inspire and motivate
As with many businesses so much of the work is pure drudge, admin, reporting and filing to name a few. The CEO's role is to cut through this to show the team that they are valued, what they are working towards,  how far they have come and when there is a downturn in business why it is worth hanging in there. Being noticed and thanked by the boss can be one of the biggest motivators, so spending time in and around the business ( not stuck behind your desk) can reap huge rewards and in my view is a key element of the CEO's role.
Thanks to M J Flanagan MBPsS,  mjinspire ltd!
---
#26- Brand and Ambassador of your company
Being a CEO means that you have to act as the Brand and Ambassador of your company in all you do, and define your character accordingly. Accept responsibility and ownership, that you are the one steering the boat in all waters, but remember you don´t know all, and therefore make usage of all good employees and your network.
Thanks to Kuno Michael Kristensen, KUME Management!
---
What does being a CEO mean to you? Tell us in the comments below. Don't forget to join our #IamCEO Community.