The use of artificial intelligence in business is increasing as more people interact with it in one form or another. This has seen a disruption of business processes and specifically, the entrance of ChatGPT is saving business owners time, helping them manage their busy schedules and helping with overwhelming or repetitive tasks. This human-AI partnership is removing the need for manual processes and creating affordable options in various industries.
We asked entrepreneurs and business owners how they're using CHATGPT in their businesses and here are the responses;
#1- Two ways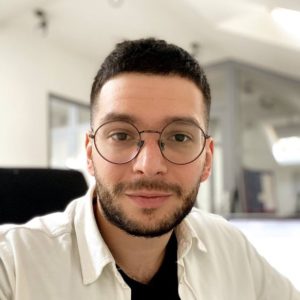 Our content writers and SMM managers sometimes use ChatGPT to help them create content for our app and web development company social media accounts and also when writing materials for the blog. It helps them generate engaging content quickly and easily. It's also highly scalable, so we can create large volumes of content without compromising quality. However, I should admit that the generated content needs proper proofreading and the tool usually gives inaccurate statistics. Plus, the tool cannot write literary texts, as it only gives raw data. The task of our content managers is to convert the received pieces of text into readable material. For those who are just starting to use the tool, I would like to say that it will not replace content specialists, but it can help them save valuable time searching for information on various topics.
Thanks to Michael Chepurnyak, Ein-des-ein!
---
#2- Improve ROI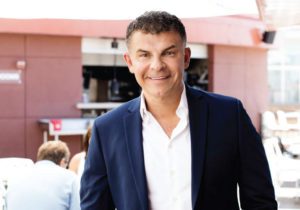 We are using ChatGPT to create content and improve our SEO. Optimized, regular content costs hundreds of dollars each month, which is difficult to budget for for small businesses. We all want organic search traffic, but we need it to have a good ROI as well. ChatGPT improves that ROI drastically if you know someone who can use it effectively, or can learn to. In addition, its perfect for someone starting a business to get content published regularly.
Thanks to Kam Talebi, The Butcher's Tale!
---
#3- Outlining and ideas

With the right prompts, I can generate excellent content ideas and outlines to use for my articles. However, I do not rely on it fully as it generates its answers based on algorithms and the quality needs tuning up a fair amount of the time. Not to mention that AI has yet to automate human perspective and personal touch. All in all, GPT is very useful, but when it comes to content creation, it's not the whole enchilada. Just the tortilla surrounding the tasty filling.
Thanks to Dani Lehmer, Dani Digs In!
---
#4- Automating content briefs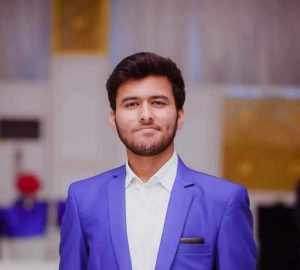 As the head of content, ChatGPT has been a game-changer for my work. One of the ways it has helped me is by automating content briefs. By inputting a few key parameters, such as the target audience, topic, and desired tone, ChatGPT can quickly generate a comprehensive brief that provides a solid foundation for content creation. In addition to automating content briefs, ChatGPT has also helped me to write and publish programmatic SEO content. By analyzing search data and identifying popular keywords and phrases.
Thanks to Uzair Ahmed, Qureos!
---
#5- Several ways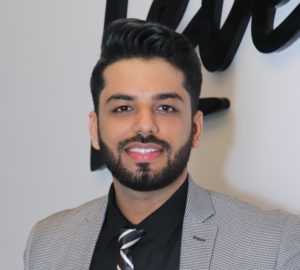 As an entrepreneur and business owner, ChatGPT has become an indispensable tool in our business operations. We use ChatGPT for a wide range of tasks, from crafting engaging tweets and LinkedIn posts that resonate with our audience to developing standard operating procedures that streamline our operations and build systems within our company. With ChatGPT's advanced language processing capabilities, we're able to quickly generate high-quality content that effectively communicates our message and helps us achieve our business goals in a time effective manner. The importance of ChatGPT for our business can be summed up in one word: essential.
Thanks to Sahil Sachdeva, Level Up PR!
---
#6- Enhance daily operations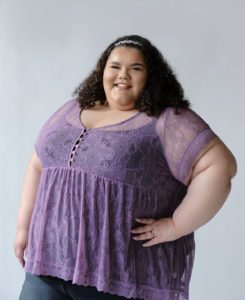 As a Content Creator, ChatGPT has proven to be an invaluable tool that has greatly enhanced my day-to-day business operations across various aspects. I have used ChatGPT to generate captivating captions for my content and it's proven to be a great tool. A huge part of my day-to-day operations is pitching myself to brands that I want to work with. I've started to use ChatGPT to write top-notch email pitches that are very specific and targeted to my ideal client. I've even used ChatGPT to generate name ideas for a body-positive event I'm co-hosting this summer and it generated the name that we decided to name our event. I've found ChatGPT to be useful for generating content ideas that are relevant to my specific niche.
Thanks to Jae'lynn Chaney, Jae Bae Productions LLC.!
---
#7- Streamline my processes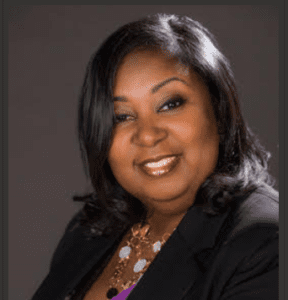 As a graphic designer, ChatGPT has become an integral part of my business operations. With its powerful AI capabilities, ChatGPT allows me to communicate with clients more efficiently and provide them with personalized solutions to their design needs. It has also helped me automate some of the repetitive tasks involved in graphic design, such as creating templates and color palettes, freeing up more time to focus on creating unique designs. Additionally, ChatGPT's language capabilities enable me to communicate with clients who may speak a different language, which has expanded my client base and opened up new business opportunities. Overall, ChatGPT has streamlined my business processes and enabled me to deliver exceptional design services to clients from diverse backgrounds.
Thanks to Tasha Fritz, The Savvy Sisters, LLC!
---
#8- Gain insights on industry trends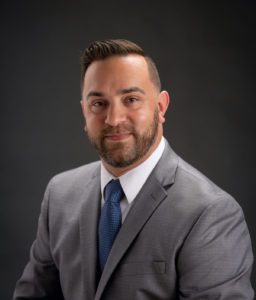 As a real estate broker, I'm constantly seeking to improve my knowledge and skills in order to better serve my clients. One way that I'm utilizing Chat GPT is by utilizing its advanced natural language processing capabilities to gain insights into the latest trends and developments in the real estate market. With Chat GPT's ability to analyze vast amounts of data and provide detailed analysis and insights, I'm able to stay up-to-date on the latest industry news, market trends, and consumer preferences. This information allows me to better advise my clients on the best strategies for buying or selling properties, as well as to identify new investment opportunities and potential risks.
Thanks to Matthew Martinez, Diamond Real Estate Group!
---
#9- Content creation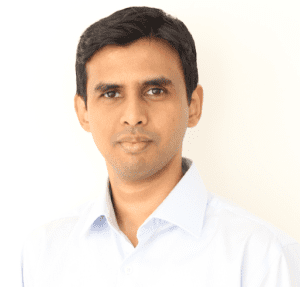 We are no strangers to leveraging the power of AI, as our skincare packages are personalized for customers using AI technology. However, we recognize that there are other areas where AI can benefit our small business, such as content creation. ChatGPT is valuable for generating high-quality, engaging content for our social media channels and website. By providing specific prompts or topics to ChatGPT, we can quickly generate text tailored to our brand and audience, saving time and resources.
Thank you Guna Kakulapati, CureSkin!
---
#10- Improve our email interactions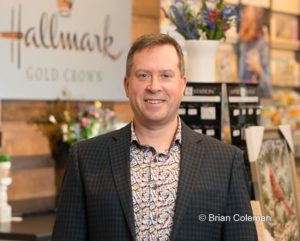 As a business owner, we have implemented ChatGPT to improve our email interactions with customers. ChatGPT's natural language processing abilities allow us to enhance the quality and consistency of our email responses. By using ChatGPT to aid in composing email replies, we can save time and effort while ensuring that our responses are professional and tailored to meet the needs of our customers. This enables us to provide exceptional customer service and concentrate on other crucial aspects of our business.
Thanks to Shawn Stack, Hallmark Timmins!
---
#11- Ideation, research, and content creation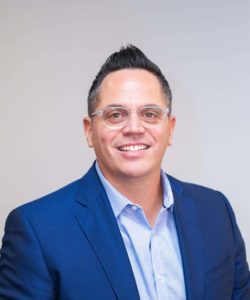 As a strategic B2B marketing agency, we're using ChatGPT for efficient ideation, research, and content creation. We recently used ChatGPT to help generate the starting point for an FAQ page for a new client's website redesign. This gave us ideas for what to include and sped up the creation process. And yet, we discovered that it's not as simple as it seems.. It can give incorrect or biased responses, and, from an SEO perspective, Google is smart enough to ding websites that post ChatGPT cut-and-paste responses.
Thanks to Ben LeDonni, Creative MMS!
---
#12- Asking questions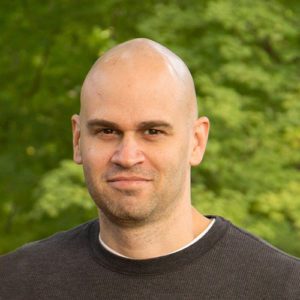 I'm using it to plan and formulate content creation, by asking questions including the keywords that are most commonly associated with Google searches related to my industry. Utilising it the way I have has allowed me to create content that my main competitors aren't, and to adopt a fresh and unique approach to delivering something that no one else in my industry is. If you want to plan for the future, you need an AI to do some of the heavy lifting for you.
Thanks to Marc Andre, Vandelay Design!
---
#13- As an instructional tool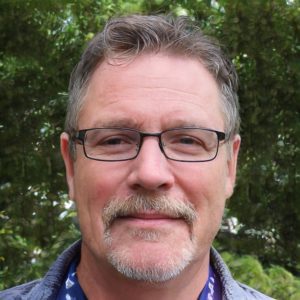 At the momentum, we're using it as an instructional tool to show some of our contractors who are making a move to content creation for the online side of the business how to create clear, concise bullet points that address frequently asked customer queries to their content in order to make so that its as detailed as possible. Who would ever have thought that an AI would end up teaching people how to write?
Thanks to Scott Chambers, BuildEazy!
---
#14- Gather information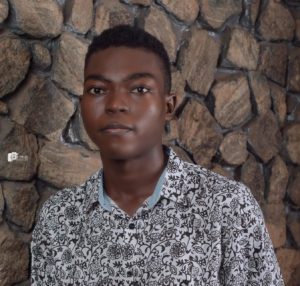 As a blogger and entrepreneur, I use ChatGPT in pulling information from different sources of the web, different blog posts that I normally wouldn't have visited if I were to go through all the pages of Google for my search keyword. This is so because ChatGPT gathers its information from a host of websites that aren't necessarily on page one of Google for a keyword.
Thanks to Bryan Grey, Lonely Axe!
---
#15- Helps us with product description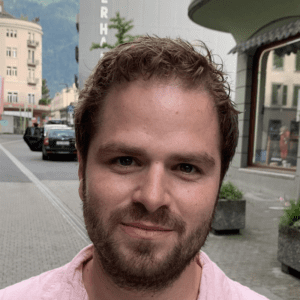 Most organizations choose to outsource most of their responsibilities. Yet, we are taking the help of ChatGPT. This not only saves time but it also less expensive than outsourcing. Artificial intelligence-generated writing was originally seen as shallow. Yet, the kind comments from ChatGPT appear to ease these worries. We have successfully worked with writing product descriptions with ChatGPT.
Thanks to Daniel Matchar, Practical Pie!
---
#16- Enhance my website's user experience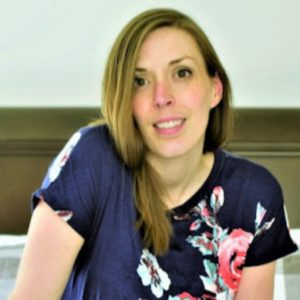 As a blog owner, I am using ChatGPT to enhance my website's user experience by providing visitors with a personalized and interactive means of accessing information. By integrating ChatGPT into my blog, I can offer a conversational interface that can understand and respond to natural language queries, making it easier for visitors to find the information they need.
Thanks to Brenda Kosciuk, Paper Heart Family!
---
#17- Get started answering email questions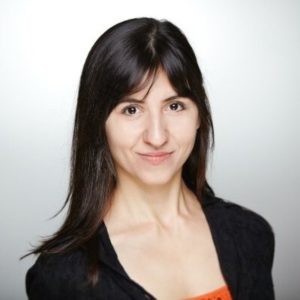 We thrive on the advice that we give to our clients, but sometimes overcoming the initial hurdle of writer's block to answer email questions can be difficult and time-consuming. Hence, we use ChatGPT to formulate the first paragraph and provide a foundation to build the required, and often in-depth answers upon. It's an indispensable way to conquer the age-old problem of getting started.
Thanks to Julia Vorontsova, Innovation Park!
---
#18- Deliver more value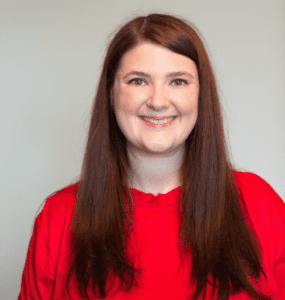 We're using ChatGPT to deliver more value to our clients. We create blog content for our clients, and now we're using ChatGPT to repurpose that content for social media channels, promotional emails and video or podcast scripts. We've even hired someone to lead on this. It takes very little time to do, as we've already done the hard work in creating the original content, but our clients are overjoyed with this extra level of service they now receive.
Thanks to Lyndsay Cambridge, Jammy Digital!
---
#19- Streamline workflow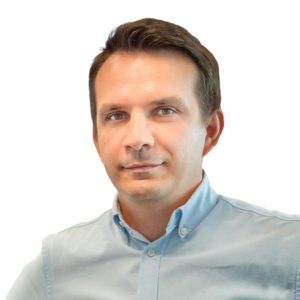 As the CEO of BHero, we leverage ChatGPT to enhance collaboration and productivity among our team members. ChatGPT allows us to seamlessly communicate and work together, regardless of location or time zone. We can quickly share important information, discuss projects, and make informed decisions in real time. Additionally, we utilize ChatGPT to connect with our community and provide exceptional customer support. Overall, ChatGPT has been an essential tool in helping us build a solid foundation for our business and achieve our goals. I highly recommend it to other entrepreneurs and business owners looking to streamline their workflow and improve communication within their teams and with their customers.
Thanks to Marius Grigoras, BHero!
---
#20- Various aspects of business operations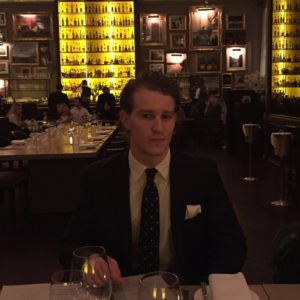 At Forte Analytica, we have been using ChatGPT to automate various aspects of our business operations. One of the most significant benefits we have experienced is in lead generation, sales, and marketing. By training the AI model to identify and respond to customer needs and preferences, we have been able to personalize our marketing campaigns and increase our conversion rates. This has directly led to increased revenue and improved ROI for our business. We have also found that using ChatGPT for customer support has been highly effective. Our chatbot can answer frequently asked questions and provide personalized responses to customer inquiries, reducing response times and improving customer satisfaction.
Thanks to Gareth Boyd, Forte Analytica!
---
#21- Respond to customer reviews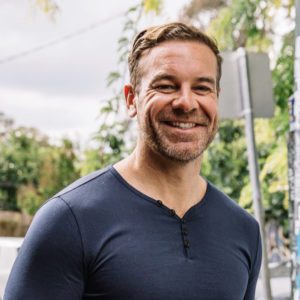 We are using chat GBT for search engine optimization. But you can't just let chat GBT run wild, you have to use it surgically. We are using it to respond to customer reviews. Normally, we didn't have time to respond to each customers review, but with chat GBT we are able to do the work in a 10th of the time and give everybody a thoughtful response while giving surgeons at the fresh relevant content it wants.
Thanks Bryan Clayton, GreenPal!
---
#22- In coding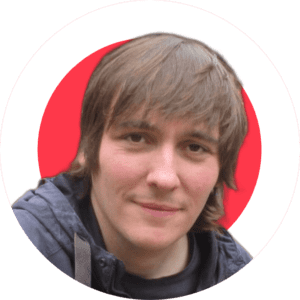 The buzz about ChatGPT is rippling through the software industry. When I need help figuring something out, I turn to the chatbot. If you know what questions to ask, it can help with logic and syntax problems in your code and translate it from one programming language to another. With the help of ChatGPT, I can now make more advanced liquid code snippets that my customers can put on their websites to do things like filtering products, making membership programs, and keeping track of how customers interact with each other.
Thanks to Steve Rose, MoneyTransfers!
---
#23- Making presentations
Sick and tired of the same old presentation routine? It appears that ChatGPT may also be useful in this regard. To make reports and presentations, I utilize the AI app. The time and effort I save using ChatGPT to make professional-quality presentations is significant. The chatbot's adaptability is demonstrated by the fact that I also use it to generate reports, responses to customer inquiries, and marketing materials like blogs. Thus, it shouldn't come as a surprise that I hold a positive outlook on ChatGPT's potential; I can't wait to watch how this technology develops and is put to use to help businesses thrive.
Thanks to Jonathan Faccone, Halo Homebuyers!
---
#24- To do keyword analysis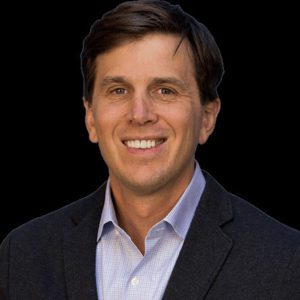 You need to step up your SEO game, right? If so, good fortune smiles upon you. ChatGPT's global market is growing because companies use it as a variety of SEO tools. ChatGPT has helped me with keyword analysis, link building, and even the creation of their editorial calendar for the month. When it comes to SEO, I rely on ChatGPT for a number of tasks, including keyword research, SEO analytics, and content optimization across all of my channels (organic, paid, and email).
Thanks to Brad Anderson, FRUITION!
---
#25- To improve external communication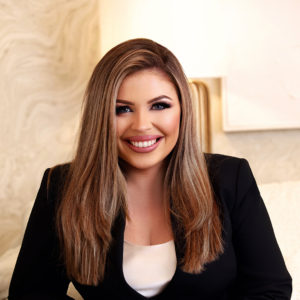 Moreover, ChatGPT can be a helpful tool for improving communication processes. I use ChatGPT to modify the material for emails, blog entries, and social media posts among other things. I utilize the program to create content that is distinct and easy to understand before adding some flavor, extra information, and personal touches. Any small business trying to produce more content for its website, social media accounts, or marketing should consider using this tool, in my opinion. Certainly, the turnaround time for our marketing materials was swift.
Thanks to Alice Hall, Rowen Homes!
---
#26- A number of ways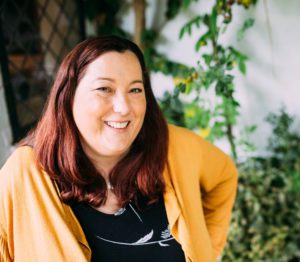 Using ChatGPT has become a bit of a challenge for me as each day I like to uncover novel ways to use it. Today it whipped up a fairly terse response to a payment defaulter to let them know we're starting preliminary court proceedings if they don't pay up! It's making creating Standard Operating procedures a breeze as it details step by step instructions which I can share with my team. I work with many online membership and course creators and we've been using it to outline courses and create detailed learning objectives & outcomes for each module. Another great time saver is ChatGPTs ability to summarise documents into a few short sentences!
Thanks to Kate Humpherys, Holistic Systems!
---
#27- Analyze the market and stay up-to date
I've been using Chat GPT for a while now as part of my business and it's completely revolutionized how I trade and helped me massively. I've found it to be a useful tool for analyzing market data and staying up-to-date on real-time market conditions. By inputting historical or current data, ChatGPT can actually generate predictions and recommendations for potential trades. I've also set up a chatbot which gives me automatic notifications when certain market conditions are met allowing me to snap up any opportunities for my clients.
Thanks to Louis Schoeman, Forex Suggest!
---
#28- Lead generation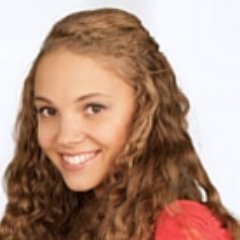 I'm using ChatGPT to generate leads for my business. It helps me to quickly connect with potential customers, answer their questions and build relationships. I'm able to create personalized conversations and track customer interactions to better understand their needs and preferences. This allows me to create more targeted campaigns and get better results.
Thanks to Jessica Carrell, AnySoftwareTools!
---
How are you using ChatGPT for your business? Tell us in the comments below. Don't forget to join our #IamCEO Community.