Here at CBNation, we love to hear what being a CEO means to different entrepreneurs and CEOs. We understand it entails a great responsibility and expectations from the clients and the team you're leading but its meaning varies with each CEO.
We asked entrepreneurs and business owners their definition of the word CEO and here's what they had to say.
#1- Ability to lead and adapt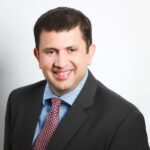 At the core of being a CEO of a start-up is the ability to lead and adapt in the face of uncertainty with skill and integrity. Every day brings new, unique challenges and opportunities that require an optimistic outlook and strength of leadership to advance, no matter the odds, which is critical to building a growing business. As a CEO, I find it important to incorporate my professional intuition and expert experience to guide my decision-making in addition to the facts or statistics when presented with challenges or opportunities.
Thanks to Anurag Vasisth, Loyalty Now!
---
#2- Vision, passion, and determination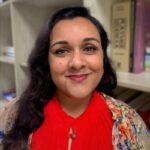 Being a CEO as a woman means facing challenges and opportunities in business. It means having a vision, a passion, and a determination to lead and inspire. It means balancing roles and responsibilities, such as managing a team, developing a strategy, and overseeing operations. It means constantly learning, growing, and embracing the opportunities and risks of being a CEO in a dynamic and competitive industry, such as staying updated on the latest innovations, improving products and services, taking calculated risks, and experimenting with new ideas and strategies.
Thanks to Batool Nulwala, RoCo Global!
---
#3- Freedom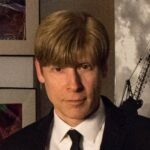 Being a CEO means freedom. I started my business because I was tired of working for someone else looking over my shoulder, always telling me to do things his way, follow his rules, and obey his orders. As a CEO, you are trading the security of a paycheck for the freedom and unpredictability of doing it yourself. It's a challenge, and as such, you need to have the proper mindset to succeed. It's important to have an independent spirit that allows you to take on leadership responsibility.
Thanks to Michael Nova, Nova Custom Label Printing!
---
#4- Responsible for overall success and growth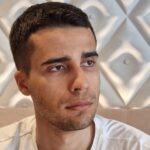 Being a CEO, entrepreneur, or business owner means being responsible for the overall success and growth of the company. It requires strategic thinking, leadership skills, financial acumen, and an unwavering commitment to achieving objectives. As an individual in this position, you must have a clear vision for your organization and be able to effectively communicate that vision to all stakeholders. You also need to be able to navigate challenges and make tough decisions while staying true to your values.
Thanks to Ilia Mundut, Hefty Berry!
---
#5- Strategic planning and decision-making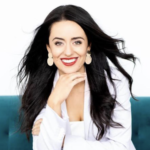 CEOs are responsible for formulating and implementing strategic plans to drive the company's growth and success. They analyze market trends, identify opportunities and risks, and make critical decisions to position the company for long-term success. CEOs are often faced with complex and high-impact decisions. They gather and analyze information, consult with key stakeholders, and make informed choices that impact various aspects of the organization, such as finances, operations, human resources, and marketing.
Thanks to Lucia Zelesco, Zelesco Consulting!
---
#6- Integrity and purposefulness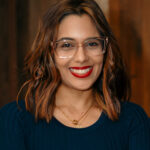 While the economic purpose of a business is to make a profit, being a leader in a business is more than just achieving financial targets. Being a leader requires integrity and purposefulness in how the business moves towards these targets. Leaders should always be able to assess their environment and sharpen their decision-making skills so that they are able to react and respond appropriately and in a timely manner. Key to combating an "end justifies the means" approach, I also believe that your team does not work "for" you but rather you are all working for yourselves and each other.
Thanks to Ulrika Lobo, Sparrow Loans!
---
#7- Taking charge and leading by example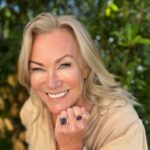 Being a CEO to me is like being the captain of a ship, navigating through the vast ocean of business opportunities with passion and purpose. It means being hands-on and keeping a close eye on all aspects of the business, making sure that every avenue is operating smoothly and efficiently. It's about taking charge and leading by example, inspiring the team to give their best. As a CEO, I embrace the responsibility of envisioning the future and devising strategic directions that align with the company's goals. I relish the challenge of brainstorming innovative ideas and formulating plans that propel the organization toward success.
Thanks to Janine Leghissa, Desiderate!
---
#8- Shift in thinking and approach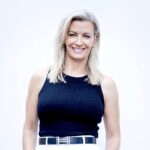 I'm both a CEO and I consult with clients who are CEOs, entrepreneurs, and business owners. I used to be a GM and the difference in my role now is that I have to always drive the vision of the business forward rather than be obsessed about "how do I make this happen right now". I've needed to become must more agile, big picture, and "open to possibilities" in my thinking. The worry about how we will make it happen comes second. It's a real shift in thinking and approach. The difference I see between the different roles is how they approach problem-solving.
Thanks to Terri Martin, The Business Bunch!
---
#9- Responsible for support to employees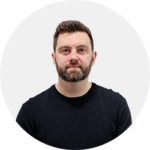 Being a CEO means that I'm responsible for providing support to the employees of Compare My Move. It's my duty to ensure everyone is happy in their roles and that they are motivated and well-supported in helping to improve the success of the company. It's my responsibility to provide accurate training, good incentives, and a positive workplace for all employees. This is one of the key aspects of running a successful business.
Thanks to Dave Sayce, Compare My Move!
---
#10- Ability to build a strong team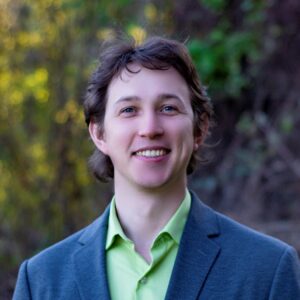 Being a CEO is much more than just being proficient in a specific area. It requires a combination of skills, including leadership, adaptability, and the ability to build and nurture a strong team. By recognizing the importance of having the right people around you and empowering them, a CEO can effectively navigate the complexities of running a business and achieve long-term success.
Thanks to Julia Ivanova, RegexSeo!
---
#11- Inspiring and challenging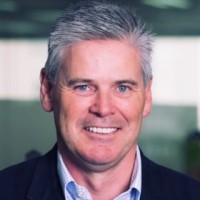 Being a CEO of a boutique innovation consultancy for me, is like being a pilot who's assembling the plane as he flies! Too often, CEOs are positioned as having all the answers all of the time, when in fact I'm learning most of the time. The world is constantly changing, and therefore our approach to solving the challenges also needs to be constantly changing. Aside from being a father to 3 boys, I find my role as a CEO one of the most inspiring and challenging things I've ever done, and would highly recommend it to anyone who has the opportunity to give it a go.
Thanks to Damian Kernahan, Proto Partners CX!
---
#12- Nurturing teams and fostering innovation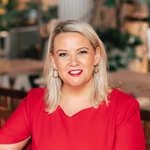 Being a Founder or CEO means embracing the opportunity to lead and empower others while staying true to my personal strengths. I believe it embodies a commitment to strategic decision-making, nurturing my teams, and fostering innovation. A good Founder or CEO understands that their role extends beyond business success, and embraces the responsibility to make a meaningful and lasting difference in the lives of all those connected to their organization.
Thanks to Candice Burningham, Admin Avenues!
---
#13- In charge of future planning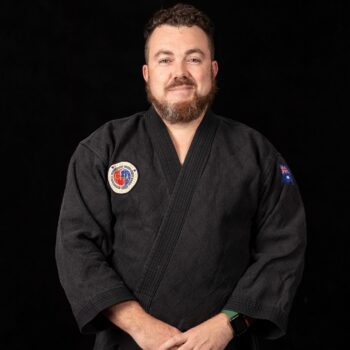 Often people think being a CEO means "being in charge". But the reality is the only thing you're completely "in charge" of is planning for the future. Share the wins, they're your entire team to share. But the failures, they're yours to own. As a CEO, I am constantly thinking about the future of my staff just as much as my business. How do I ensure they're engaged, happy, and ultimately meeting or exceeding their potential.
Thanks to Tom Adam, curiousGrowth!
---
What does being a CEO mean to you? Tell us in the comments below. Don't forget to join our #IamCEOCommunity.