Let's cut through the noise and get back to simplicity because you have a business to run!
There's so many sites and so much news out there it can be hard for a busy entrepreneur to cut through the noise and get the best ways to help out his or her business. The Top 5 presented by CEO Blog Nation distills the best information for entrepreneurs and business owners from across the web to help out your business. We focus on 5 categories: (1) Tips and advice (2) Guest Post/Blogs (3) News (4) Guides and (5) Events.
Business Tip: Make Your Business International from the Beginning (via What if Aesop Owned a Business?) – Entrepreneurs and business owners should open their product and service up to the world and not limit their audience in the beginning.
Guest Post: Keeping Quality Real and Costs Low (via Under 30 CEO) –  There are a number of ways to cut costs while maintaining the quality your client base deserves. There are a few programs to use: Office Depot Discount Program, UPS Discount Shipping Program and Hertz Business Rewards.
News: Dave Gold dies at 80; entrepreneur behind 99 Cents Only Chain (via Los Angeles Times) – Dave Gold died Monday at his Mid-Wilshire home from an apparent heart attack, said his son, Jeff Gold at the age of 80. He launched his 99 Cents Only Stores empire in Los Angeles at age 50 after mulling over the idea for over a decade.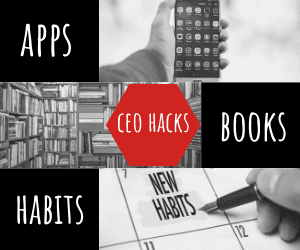 Guide & Advice: What Craft Beer Can Teach You About Business Growth: Best Advice from Jim Koch of Sam Adams (via Entrepreneur.com) – After 29 years at the helm of the brewhouse, Koch has learned a few lessons of how to grow a business sustainably. There are the three pieces of advice he gives out the most frequently to entrepreneurs: (1) Never forget the product (2) Hire slowly and cautiously. Fire quickly. (3) You are the best salesperson for your business.
Event: WTF –What's the Future of Business – What's the Future of Business, the new book by Brian Solis, explores in a fun, visual and insightful way, how connected consumerism breaks down into Four Moments of Truth, the role of technology in decision-making, and how businesses need to create experiences that mean something in each stage and also spark engagement between consumers based on those experiences.