As an entrepreneur, you have that gadget, habit, app, or book that makes your work easier, and motivates you to do more and that's what we refer to as a CEO Hack. It helps you achieve maximum productivity and stick to your goals regardless of the hurdles you face as an entrepreneur. For instance, it could be a pro tip on managing employees to make the workplace a conducive environment for everyone. Maybe it's an app that you have which helps you plan and execute tasks on time. It could also be a book that you read and it brings ideas your way on how to scale your business. The list goes on. You can check our CEO Hacks and different entrepreneurs' CEO Hacks below where we have insightful responses.
#1- A book; CEO Tools 2.0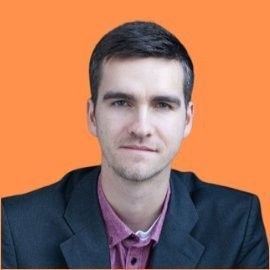 The book CEO Tools 2.0: A System to Think, Manage, and Lead Like a CEO by Jim Canfield and Kraig Kramers* is a fantastic CEO cheat sheet. They exceed readers' expectations by providing a clear framework, resources, and material that aid to support their build, don't sugarcoat theories, and contain a depth of insight. This book offers the framework and instructions necessary to set up the team for success. My major takeaways from this book are to Trust Your Communication, Create an Independent Firm, and Support and Influence My Peers.
Thanks to Daniel Thompson, Salt Water Digital!
---
#2- Two-minute warnings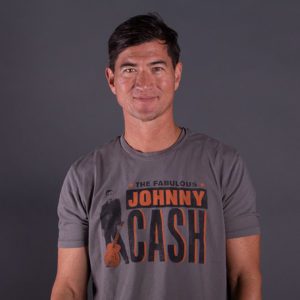 Meetings stacked on meetings bracketed by meetings often clutter a typical day. Therefore, in order to operate more efficiently and respectfully to those in the proposed meeting, i.e. a client or team members, I program my Apple Watch alarm to go off two minutes before a meeting starts and two minutes before the meeting is set to end. For me, it keeps me on task, and on time (of course) but also more efficient when preparing, running, making a salient point, and concluding a meeting with efficiency. I get the most out of a day's worth of work thanks to a silent reminder on my wrist.
Thanks to Kurt Ouchida, Braintrust!
---
#3- Listening to learn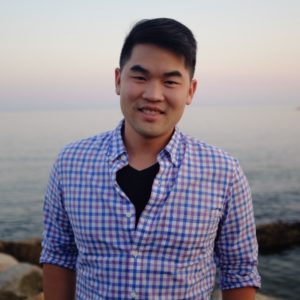 In order to succeed as an entrepreneur, you must keep your skills refined and constantly absorb new information. Thus, listening to learn is my favorite, and most often used habit that makes me successful. Everything from staying on top of new trends in my industry to discovering new ways to attract candidates is essential knowledge to keep me competitive and productive. I'm always ready and willing to learn anything and everything that will help me grow as a person and businessman.
Thanks to Andrew Chen, Videeo!
---
#4- Utilizing the Eisenhower matrix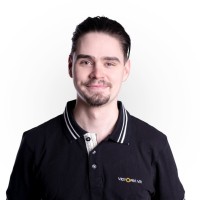 Utilizing the Eisenhower matrix makes for the optimal productivity hack. The matrix breaks tasks down into four main categories: Urgent and important, urgent but not important, not urgent but important, and not urgent and not important. The first category should be focused on immediately, while the rest can follow the three Ds in order: decide when to do, delegate to others, and delete. Following this hack ensures the most important tasks are done first and the rest quickly get better organized.
Thanks to Adam Bém, Victoria VR!
---
#5- Using the Notion platform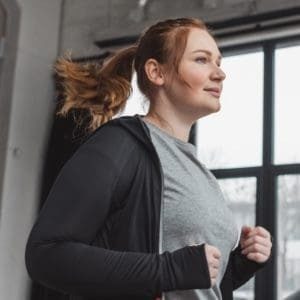 Consider Notion as one platform with a variety of productivity tools that will help you keep your notes and work organized. You and your team may work together, exchange notes and documents, and establish a common knowledge base to serve as a resource for all your project management requirements. To-do lists, project management, note-taking applications, spreadsheets, and other tools may all be replaced with Notion. It helps you stay on top of your time management and organization.
Thanks to Jamie Miller, Treadmill Review!
---
#6- A book; How to Win Friends and Influence People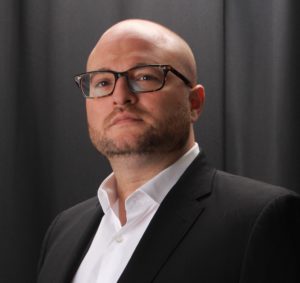 My favorite CEO book that makes me successful is "How to Win Friends and Influence People." There is a reason that Dale Carnegie's famous book is such a timeless hit. I strongly believe that people are the most important thing to consider when constructing and scaling a business. By knowing how to form genuine, long-lasting relationships with influential people, I have scaled my business to new heights and will continue to do so.
Thanks to Jared Weitz, United Capital Source Inc!
---
#7- Starting a day with gratitude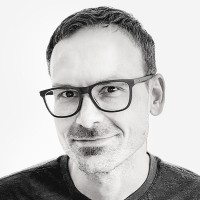 Starting your day with gratitude and appreciation can be a powerful hack for you as an entrepreneur or business owner looking to increase your success. By focusing on what you are grateful for and appreciating the people in your life, you can fuel your motivation and push through challenges. On top of this, showing care and appreciation for the people around you, whether employees or customers, can help foster a positive and productive work environment.
Thanks to Vincent Lusardi, Everest!
---
#8- Setting and upholding time to review reports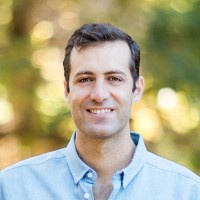 One habit that makes me successful is setting and upholding time to review reports. It may sound obvious, but I find that companies and business leaders spend more time developing and preparing reports than actually reviewing or analyzing them when the latter is what can really give insight into the company's inner workings. I keep a revolving list of reports that I classify as needing to be reviewed and I block out time on the calendar at each interval. I uphold this time and I use it to analyze reports.
Thanks to Ely Khakshouri, Retrospec!
---
#9- A book; Dare to Lead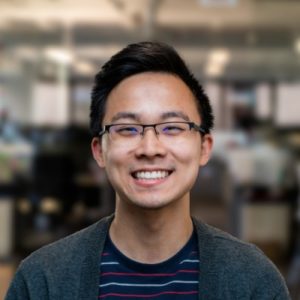 Dare to Lead by Brene Brown is excellent for building the courage to overcome the fear of change and innovation. What I personally love about this book is that it stresses the fact that everyone has the potential to rise up and take a risk— it just boils down to how we face our doubts through challenging vulnerability with trust, empathy, and connection with other people. This book is perfect for leaders who seek to rediscover and bare themselves to risk and failure.
Thanks to Will Yang, Instrumentl!
---
#10- Using the Pomodoro technique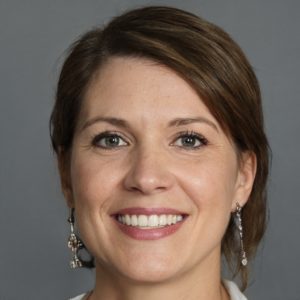 I'm addicted to the Pomodoro Technique and I love the idea of setting precise, measurable goals and then working towards them. The structure helps me focus on what's important, it motivates me and allows me to complete tasks in a short period. I love planning my day. I do it every morning when I sit down with my planner. I use it to work on my goals for the day and to organize my day. It allows me to keep track of my finances. It also helps me stay focused on our business/financial goals.
Thanks to Mia Garcia, iToolab!
---
#11- Starting a day with a workout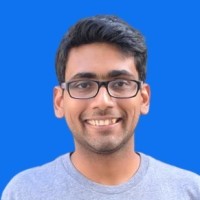 I start my day with an intense workout, followed by going through all the emails, planning out the entire day, and setting a vision. I religiously follow this habit and it has created a massive impact on my professional as well as personal life. It helps me organize my mind, cleaning any clutter that's left from the previous day. Moreover, a well-planned day is what anybody needs to wade through busy schedules effortlessly. Everyone needs to find what works best for them and follow them strictly.
Thanks to Adit Jain, Leena AI!
---
#12- Prioritizing tasks that take less than 10 minutes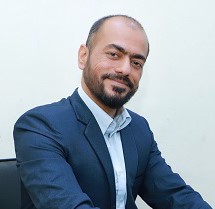 My favorite CEO hack is prioritizing tasks that take less than 10 minutes before noon. This way, I clean my inbox of tasks that are quick to address. This also keeps the task queues of my team moving since they don't have to wait long hours before their query is addressed. After noon, I am all about the assignments that require focus and take longer time. By the time I hit evening, I start dedicating time to mundane tasks that don't require a lot of focus, This has helped me fly through my tasks and keep things moving at a fast pace.
Thanks to Varun Sharma, Upreports Infotech!
---
#13- Using calendar apps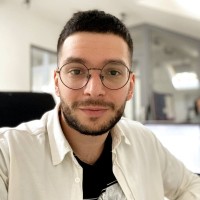 My favorite CEO hack is to always stay organized. Whether it be through a digital tool such as Todoist or an old-school paper planner, having your tasks and deadlines mapped out clearly can help you stay on top of your busy schedule. I also use calendar apps such as Google Calendar to block off dedicated timeslots for personal and work tasks, so that I'm never overwhelmed. Other helpful planning apps I could recommend include Any.do and Wunderlist, which both offer customizable features for managing projects and staying on top of deadlines.
Thanks to Michael Chepurnyak, Ein-des-ein!
---
#14- Listening to a podcast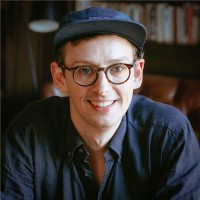 I feel like finding an informative podcast to tune into is a way better alternative than spending time in front of the television. You won't end up feeling like you wasted precious time or consumed pointless content that was of little importance to you. Rather, you may end up picking up a new interest or skill or just learning something incredibly fun. From staying up to date with industry news to imbibing a healthier routine, podcasts have a lot to offer every CEO out there.
Thanks to Harry Morton, Lower Street!
---
#15- Meditation practice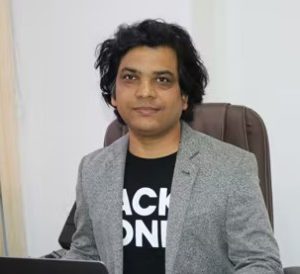 I can confidently say that starting my day with an early wake-up and a dedicated meditation practice is the secret ingredient to my success. By rising before the rest of the world and taking a few moments each morning to clear my mind, set intentions, and focus on the day ahead, I am able to approach my work with a laser-like focus, clarity, and purpose. This has been instrumental in my ability to make more deliberate decisions, stay on course toward my goals and achieve greater success in my business.
Thanks to Krishna Bhatt, Webuters Technologies Pvt Ltd!
---
#16- An app called I am affirmations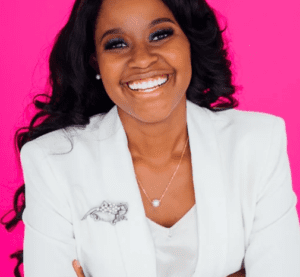 Sustaining as an entrepreneur is all attributed to mindset. And your mindset is contingent on the narrative that you are telling yourself through every season you experience. And I love the I am affirmation app which provides daily affirmations themed towards entrepreneurs. These affirmations have been uplifting during periods when my business may have missed the target or even when I have achieved a critical milestone. Consider the app to be, your virtual cheerleader that reminds you to keep going.
Thanks to Kesha Rainey, Simply Charmed Greek!
---
#17- A book; Stillness Speak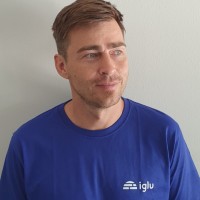 My go-to resource/hack tool for running my business is Eckhart Tolle's Stillness Speaks. Stillness does 2 things in one for me: it's meant to be "dipped into" at random, out of order, for an as-needed "present moment reminder" which can be extremely therapeutic, especially considering any given passage takes around 12 seconds to read. In that way, the book helps me "spot-shift" or "mini-meditate" in the midst of my daily stresses so I can get back to a clear place and make good decisions.
Thanks to Ozzi Jarvinen, Iglu!
---
#18- Mater classes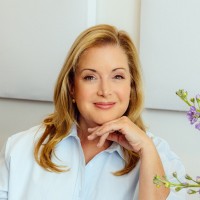 A great resource for CEOs, entrepreneurs, and leaders is Master Classes. Master Class Online offers hundreds of 10-minute videos which are inspirational and full of great information. In short snippets, one can learn from some of the greatest leaders' tips and tricks which can be incorporated into their own practices. Learn leadership, management, and entrepreneurial skills from greats such as Coach K, Neil deGrasse Tyson, Marc Jacobs, and countless others.
Thanks to Mary Kay Bitton, FLO Vitamins!
---
#19- Breaking down big tasks into subtasks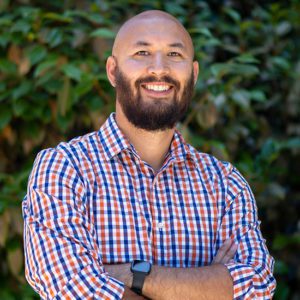 My favorite CEO hack is to break down big tasks into subtasks. Furthermore, I maintain my hectic schedule by dividing it into three main sections; meetings, employee engagement, and strategy. Delegating my energy to a carefully sectioned daily routine is vital to my personal process. Organization and preparation are key elements of success, so I stay on top of my work by dividing my responsibilities accordingly.
Thanks to Nick Allen, SportsLingo!
---
#20- An app called Blinkist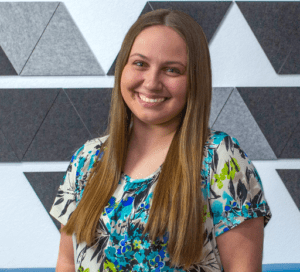 I love Blinkist because I love audiobooks, but I often times can't retain what I read. Blinkist is a program that creates notes for audiobooks. So oftentimes, I will read a book, listen to the book, and then if I need a refresher, I can listen to Blinkist and read a full book within 15 minutes. They basically summarize the entire book and hit the high and low points of it within an audio platform.
Thanks to Jenna Carroll, Leadhub!
---
#21- Dedicating time to learning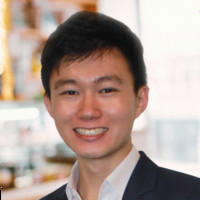 To me, learning is an eternal mission. As a leader, I have to ensure that I keep on learning new things, which I can use to grow our business. Yes, I have an excellent core team, and I can just delegate a lot of my tasks. But it's still important to be hands-on, and I do that by continuously learning about the business and the industry. I keep tabs on emerging and latest trends, so I know how to guide the business.
Thanks to Aidan Kang, House of Debt!
---
#22- Optimizing news intake to stay motivated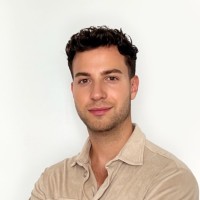 Limiting how much news I consume makes me happier and more motivated to do my best at work. While knowing what's happening across the globe is vital for you personally and professionally, current events can weigh heavily on the mind and the heart, taking your focus off what you need to accomplish. For these reasons, I intentionally have no news apps on my smartphone and watch up to just one hour of news programming daily. In today's world, optimizing my news intake keeps me off my screen, engaged in my business, and more present with my family and friends.
Thanks to Daniel Kroytor, TailoredPay!
---
#23- Expressing gratitude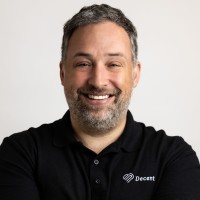 I see a lot of good in most people, and I try to tell them what I see. If they get something important done for the company, I try to thank and praise them publicly. If I enjoy interacting with them on a call, I try to let them know that, too. If I make a mistake, I try to thank them for their patience and forgiveness. If they make a mistake, I try to talk about it directly but with the added context of things about them that I appreciate. At the end of the day, business is just about people, and people need to be appreciated.
Thanks to Nick Soman, Decent!
---
#24- Eating that frog first thing in the morning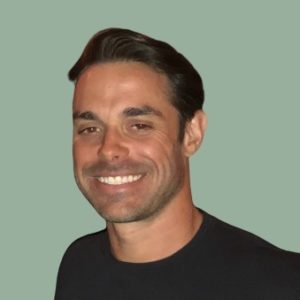 Identifying and completing one challenging task in the morning allows me to start the day with a sense of accomplishment. And Brian Tracy brilliantly outlines this productivity hack in his book Eat That Frog! 21 Great Ways to Stop Procrastinating and Get More Done in Less Time. While there never seems to be enough to accomplish everything on a daily to-do list, tackling a critical item helps keep me focused on what's important. I can set the agenda for my workday by eating the frog first.
Thanks to Josh Weiss, Reggie!
---
#25- Being cautious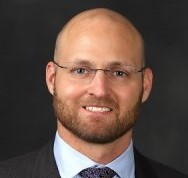 Being cautious about how I spend my energy in a day has been a big life changer for me in my daily routine. Being mindful of how you spend your time can help you to realize areas in which you might actually be wasting valuable energy. The energy you use can take a while to replenish, so you need to be taking mental and physical notes about what is draining you instead of helping you. When you put a lot of time and effort into something without much reward, you are wasting energy you could be using on something you actually care about or can help you in the long run.
Thanks to Chad Daugherty, Sunshine Behavioral Health!
---
#26- Creating a consistent morning routine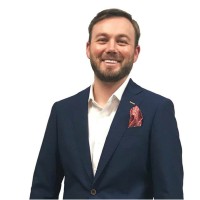 Creating a consistent morning routine has been a game-changer for me. I always heard the advice that waking up earlier would help make you more successful and always shrugged it off, but once I started waking up earlier and starting my day off with a routine, I noticed a real change. I wake up early in the morning, between 5 and 6 am, and I work out, meditate, and read books before I really start my work day. Taking this time to work on me has really helped me achieve great things.
Thanks to Cody Jensen, Searchbloom!
---
#27- Following a piecemeal approach

My favorite CEO hack is the Getting Things Done (GTD) methodology, which is outlined in the book of the same name by David Allen. This system encourages you to capture all of your tasks and ideas in one place, and then break them down into manageable actions that can be completed in a short amount of time. I enjoy following the piecemeal approach to getting things done and always feel able to stay on top of my responsibilities and never miss an important task.
Thanks to Will Ward, Industry Arabic!
---
#28- An app called BRAINFM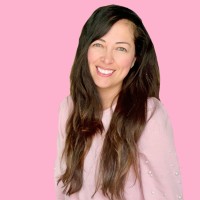 It is a music app specifically created to help you work better. Music and sounds found on BrainFm are meant to optimize your performance. It's been a lifesaver for a CEO like me that has to switch from task to task all day long. It has helped my concentration so much. I just pick the music and sounds I want or need according to what I'm focusing on. You can customize the time, the reminders, and the type of music to your learning style and neurodivergent tendencies if you have any. It's a must-have for those that love listening to background music to help their performance, not distract from it.
Thanks to Stephanie Deininger, The Organized Flamingo!
---
#29- Fun at work as an opportunity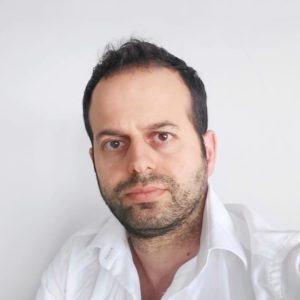 Make work fun. Though some people might see having fun at work as a distraction, I don't see it that way. I see it as an opportunity to create a positive work environment for the employees. It is an opportunity to connect with the employees and build positive relationships. As a CEO, having fun with the people you work with is important. Having fun at work positively impacts purpose, creativity, and engagement, which can all help your business succeed.
Thanks to Josef Carmeli, If-So!
---
#30- Prioritizing punctuality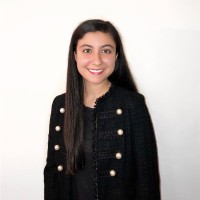 One big habit that can transform your entrepreneurial life has to be punctuality. If you are an entrepreneur, you may have to attend several meetings and other areas. This is where punctuality can really help you improve your overall life. If you are consistently late, it shows how unreliable you are about others' time and efforts. If you are always on time, you can also preach the importance of time and money to others while you follow it. A great way to always prioritize punctuality is to create a routine beforehand.
Thanks to Zarina Bahadur, 123 Baby Box!
---
What's your favorite CEO hack/resource (app, book, or habit) that makes you successful? Tell us in the comments below. Don't forget to join our #IamCEO Community.