Advice
CEO Nugget
30 Entrepreneurs Share What They Would Tell Their Younger Business Selves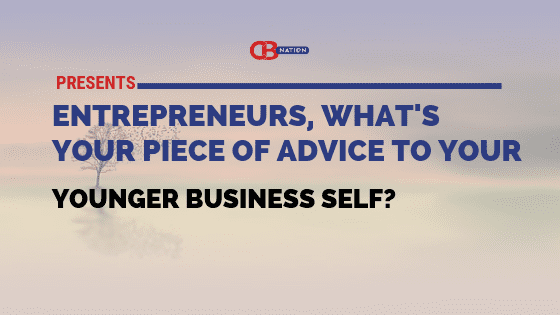 If you had the opportunity to hop into a time machine and talk to your younger business self, what would you say? Many successful entrepreneurs have shared that they wish they had known certain things earlier in their careers. It could be advice about time management, prioritizing their goals, the importance of networking, or the need to focus on self-improvement. Whatever the advice may be, it's clear that every entrepreneur has experienced lessons they wish they had known sooner. By reflecting on past experiences, you can gain valuable insights to apply to your current or future business endeavors. This is one of our favorite questions here at CBNation.
Here's what CEOs would tell their younger business selves.
#1- To be patient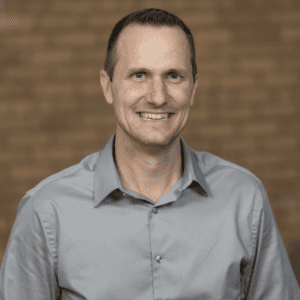 If I could go back in time and offer advice to my younger business self, the first thing I would tell myself is to be patient. Building a successful business takes time, and making mistakes can actually be beneficial. Along with this, I would stress the importance of prioritizing tasks. A good plan of action is essential for success, so it's important to take the time to organize tasks and figure out what needs to be done first. Additionally, I would urge myself to focus on networking and forming relationships.
Thanks to Dustin Sitar, The Groom Club!
---
#2- Use your courage, not your fear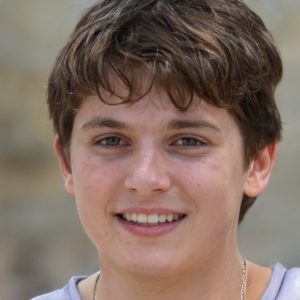 I was excited to address your point because the advice I would give to myself has become my work. Take advice from your courage, not your fear. Never underrate fear. Realize that one's thoughts and feelings are not facts. The best solution is always to be doing something, but it is even better to do something smart and scrappy that provides massively more value.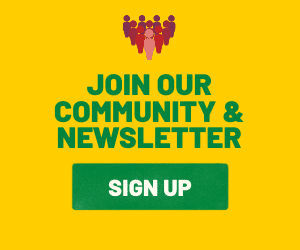 Thanks to Robert Smith, Psychometric Success!
---
#3- Read books and meet interesting people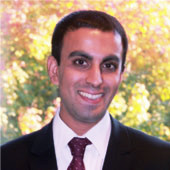 My curiosity led to amazing things. I was amazed at how much I learned about a topic or culture I knew nothing about. It impacted my life outlook. I ask inquiries about things I'm passionate about. I wished I had done more after school. My video gaming addiction won. I found it intriguing that many great individuals were interested. My advice to my younger self: Play fewer video games, read more books, travel more, and meet more interesting people to broaden your life perspective.
Thanks to Rikin Shah, GetSure!
---
#4- Seek feedback rather than delivering it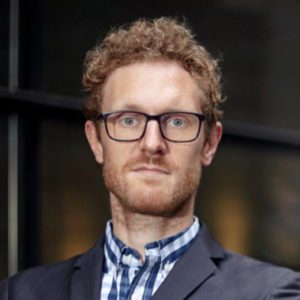 Leadership is my advice to his younger self. Seeking feedback rather than delivering it inspires followership. We could all use these tips. Depending on your role, career level, and objectives, some may resonate more now. As research junkies, we categorize things. Find a common vein. We look for a connection between these suggestions. In this short sample, we think the aim to improve unifies every suggestion. Taking risks, asking questions, listening to your guts, honoring connections, and seeking input may seem easy. Progress requires the desire to do better.
Thanks to Edward Mellet, WikiJob!
---
#5- Invest in and grow relationships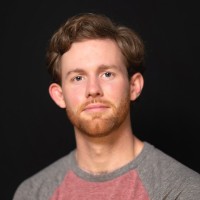 I would tell my teenage self that we should all pay more attention to something at work and at home. When I was young, I couldn't say where my career would take me, so I just focused on doing the best job I could at the time. I didn't really want to be a leader or have a big job. Rather than that, I just tried to do well, learn, and help. Now that I'm older, I realize that the relationships I built over 35 years were and still are some of the most important aspects of my career, and I'd value each one even more.
Thanks to Josh Pelletier, BarBend!
---
#6- Embrace technology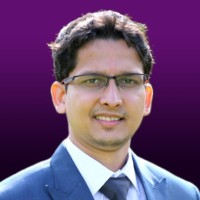 I would encourage my younger self to embrace technology and stay up-to-date with the latest tools and trends. The business world is constantly evolving, and technology plays an increasingly important role in shaping how businesses operate and compete. Staying informed about the latest technology can help you stay ahead of the curve and be more efficient and effective in your work. In addition, I would advise my younger self to take calculated risks. Taking risks is an important part of business, but it's important to balance risk-taking with caution.
Thanks to Rajesh Namase, TechRT!
---
#7- Focus on goal setting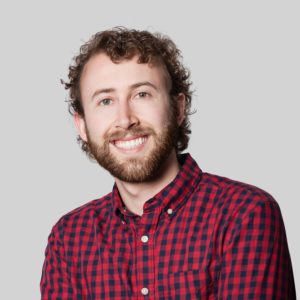 If I could travel back to when I was younger and just starting a business, the one thing that I would tell myself is to focus on goal setting. To be successful, it's essential that you set targeted goals to help guide you along your journey. And having a roadmap in place can help keep you organized and motivated throughout the entire process. But be sure not to get overwhelmed by the objectives or the timeline; stay focused and steady so that your vision can reach fruition.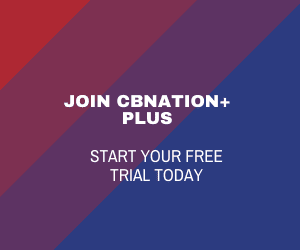 Thanks to Kyle MacDonald, Force by Mojio!
---
#8- Learn marketing and networking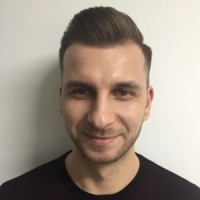 In retrospect, I realize that if I had mastered two crucial elements, I could have expanded my business much more quickly. The first requirement is a social mindset. For the past three to four years, I've been steadily building a network that has helped me take my business from the six figures to the multiple seven figures. Having a strong network is essential, and because of this, I have invested over $100,000 in multiple mastermind groups.
Thanks to Alex Contes, ReviewGrower!
---
#9- Prioritize automation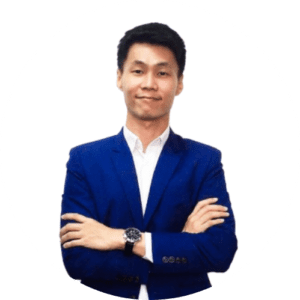 As an entrepreneur and business owner, the one piece of advice I would tell my younger self is to prioritize automation. As a founder of a search marketing company, I have experienced the time and money savings of using automated processes. Automation allows us to take mundane tasks off our plates and focus on more important projects. By investing in automation, we have been able to reduce our overhead costs, freeing up our budget to invest in more important resources.
Thanks to Jaden Oh, TRAFFV!
---
#10- Dream bigger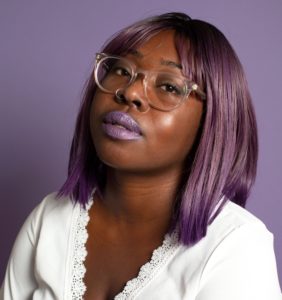 If I could go back and tell my younger business self one piece of advice, it would be to dream bigger than her current reality. When I first started Synchronized Souls Inc in 2018, I had no idea that it was even possible for me to create a business from scratch. As a result, I kept it simple and started too small. I was scared of failing and I knew having attainable goals meant that I wouldn't fail, but it also meant I wouldn't grow. What I've learned is dreaming outside of my current reality allows me to reach new heights of success and abundance.
Thanks to Ashantè Fray, Synchronized Souls Inc.!
---
#11- Prioritize networking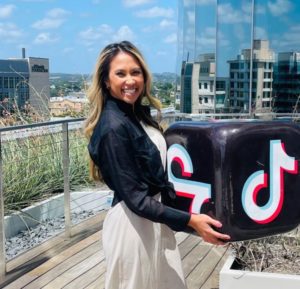 One bit of advice I'd give my younger business self is to prioritize networking. Every person you meet can be a valuable asset in some way; whether they offer insights or skills, inspirational stories, or intimidating warnings. Prioritizing networking and developing relationships with others in the industry is key to propelling your career forward. Having a strong network makes problem-solving and collaboration much easier by leveraging the experiences of successful people around you.
Thanks to Troy Portillo, Studypool!
---
#12- Take a step back and plan carefully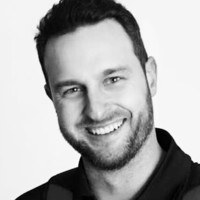 If I could go back in time and give myself business advice I would tell my younger self to take a step back and plan carefully. Approach every decision objectively, analyzing your options thoroughly so you can make informed decisions. As difficult as it may be, prioritize long-term success over short-term gains. Believe in yourself and the team you surround yourself with. Finally, stay organized or else risk overlooking tasks that are important but take more effort to complete.
Thanks to Andre Kazimierski, Improovy!
---
#13- Add value to the lives of those you look up to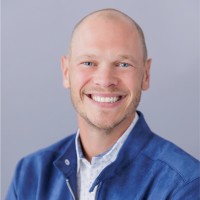 At an earlier age, I didn't fully grasp the law of reciprocity, but now I do. A letter to my 25-year-old self would stress the importance of adding value to the lives of those you look up to in order to learn from them. I wish I could go back to when I first started selling luxury houses or when I was just starting out in the real estate profession so that I could give credit where credit is due to the top salespeople and managers I looked up to.
Thanks to Gerrid Smith, E-commerce!
---
#14- Don't be afraid of risk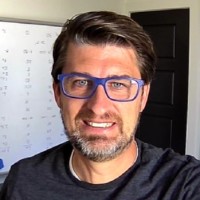 If I could go back in time and talk to my younger business self, I would give myself two pieces of advice. The first is to not be afraid of taking risks; sometimes the risk is worth it for greater rewards down the road. My second piece of advice would be to prioritize relationships with others. Building trust with colleagues and contacts can open many doors and lead to more collaborative possibilities. These two key tips have been integral in ensuring the success of any venture I've taken on.
Thanks to James Green, Cardboard Cutouts!
---
#15- Develop healthy work habits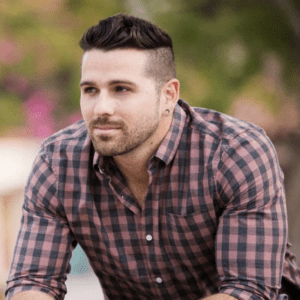 Looking back, starting my business was incredibly stressful and mentally taxing. If I could go back in time to give my younger self some advice when starting out, I would emphasize the importance of developing healthy work habits. This means taking regular breaks away from screens and emails, focusing on short bursts, and dictating tasks according to importance and urgency. It's also essential to build a strong support network of mentors and peers who can provide insight into experiences they've had and mistakes they've learned from along their journey.
Thanks to Jeremy Yamaguchi, Lawn Love!
---
#16- Never settle for average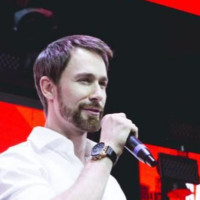 If I could go back in time, I would tell my younger business self to never settle for average. Don't be content with the status quo and strive to be better than others by pushing yourself to stay ahead of the competition. Also, always find ways to remain relevant and keep up with current trends that can benefit your business. By staying vigilant, you'll learn how to adapt quickly and remain competitive in any economic climate.
Thanks to Christen Costa, Gadget Review!
---
#17- Listen intently and learn purposely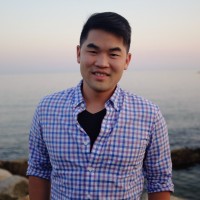 There are resources and people out there that want to see you succeed and are willing to help– all you have to do is seek them out. Keep an open mind and perspective and learn from those who can help you achieve your goals faster. Success is about being resourceful and asking the right questions just as much as it is about knowledge, skillset, and work ethic. If I could hop in a time machine, I'd tell my younger business self to listen intently, and learn purposely throughout your journey.
Thanks to Andrew Chen, Videeo!
---
#18- Two things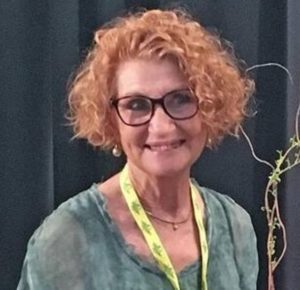 My CEO nugget of advice for my younger business self would be to always stay focused on the big picture and never lose sight of your long-term goals. It's easy to get caught up in the day-to-day tasks and challenges of running a business, but it's important to step back and remind yourself of why you started the company in the first place. Another key piece of advice would be to surround yourself with a strong support system, whether it's a team of advisors, employees, or family and friends.
Thanks to Jean Campbell, Align Mat!
---
#19- Conduct market research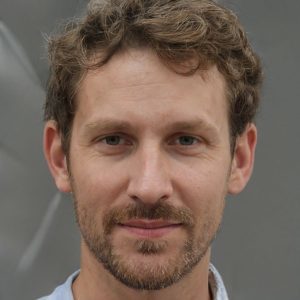 The key to my growth is to really conduct my market research – and that's what I'm gonna tell myself because that's what I lacked back then when I was starting. Once you've identified your passion, it's important to research the market to determine if there's a demand for what you have to offer. This will help you determine if your business idea is viable and what your competition looks like. You can do this by talking to potential customers, reading industry reports, and keeping an eye on market trends.
Thanks to Jon Morgan, Venture Smarter!
---
#20- Find a better work-life balance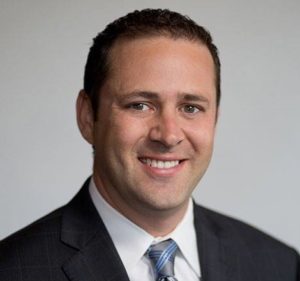 If I could go back in time and give one piece of advice to my younger self, it would be to find a better work-life balance. Though focusing on your professional goals will help you get far in your career, it always comes at a cost. Projects, emails, and tasks can quickly build up and consume your time and leave you feeling burnt out. So, take some time to travel, attend more family events, and focus on your health. As you strive to create better boundaries with your work and personal life, you'll be able to foster healthier habits.
Thanks to Joshua Frachtman, Zimmerman & Frachtman!
---
#21- Build strong connections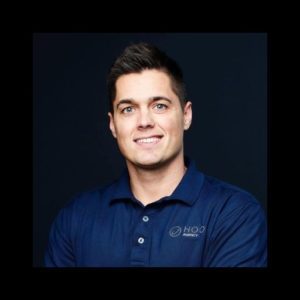 There are honestly a lot of things I'd love to say to Young Tim, but if I only had the time to say one thing, it'd be this: Build strong connections wherever you go, whether it's school, work, or anywhere else. Succeeding in business often depends on who you know, and the people you meet from years ago might be the right person for your fledgling company. That said, be selective with your company and only keep the people who won't influence your life for the worse.
Thanks to Tim Brown, Hook Agency!
---
#22- Avoid knee-jerk responses to issues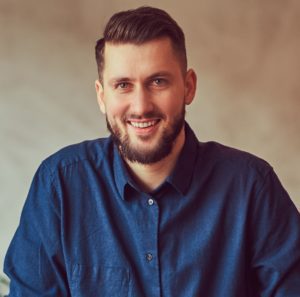 I would tell my younger self to avoid a knee-jerk response to issues. I would also advise myself not to act when I'm upset. Otherwise, this can be impulsive and do more harm than good. We should wait until there is clarification and verification of the issues, enough feedback has been gathered, and consensus on a way forward has been established. We should be sure that we're not acting too quickly.
Thanks to Jen William, Answer The Home!
---
#23- Start embracing progression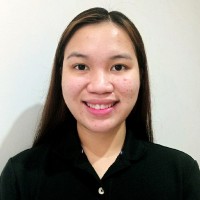 I would tell my younger self to give up on the chase for perfection and start embracing progression. I would also remind myself that perfectionism feeds the ego, but it does not take into account my limitations as a human being. It's always better to embrace flaws and learn from the mistakes I commit while discovering new things. It can't be all gains when working for my dreams. Sometimes, I need to be on the losing side to appreciate how I've grown since I started my business.
Thanks to Riva Jeane May Caburog, Nadrich & Cohen Accident Injury Lawyers!
---
#24- Think small and niche down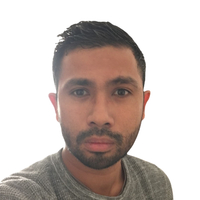 If I could hop back in time and have a chat with my younger self, I'd encourage him to think small and niche down! You don't always have to try and change the world with some flashy new idea like so many startups do. Instead, solve the problems of everyday people and make their lives a little better. It might not sound exciting, but trust me, these boring niches are often overlooked but that's exactly where to find untapped potential and make a real difference. Don't be afraid to dive into those areas and create something valuable.
Thanks to Ralph van Slooten, Rentsy!
---
#25- Understand passion and purpose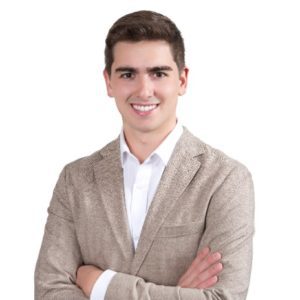 I would advise myself to have a clear understanding of passion and purpose. These are two different things. Sadly, I did not know this before. Passion can change over time, and it is quite self-centered. The purpose is more significant than that. The purpose is enormous, and it caters to all segments of life. I learned how to tweak my passion into purpose. I wish I could have known this before. Now I am only focused on my purpose, with all my maturity and ability to adapt to changes.
Thanks to Jamie Penney, Action Sporter!
---
#26- Focus and relentlessly execute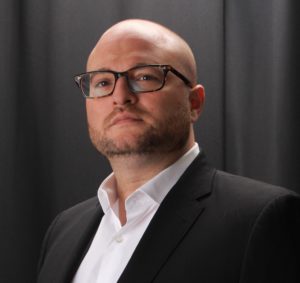 If I could hop in a time machine and speak to my younger self, I would tell him to focus and relentlessly execute. Being young and business-minded, it's easy to get enthusiastic about different ideas and lose focus on what you're best at. Looking back, I could have made progress faster if I had focused and executed one idea at a time, seeing it through to the end.
Thanks to Jared Weitz, United Capital Source Inc.!
---
#27- Be kind and considerate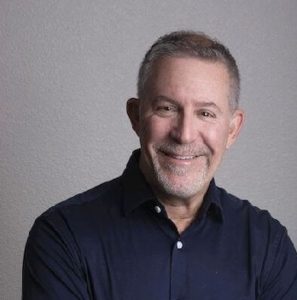 It is essential to* treat others with respect and courtesy* if we want to build strong relationships with colleagues, customers, and vendors. Respectful and professional behavior is the key to achieving our business objectives and can be a great asset to us both personally and professionally. Being kind and considerate to those around us can have a significant positive impact not only on our own lives but also on our businesses. By showing others respect and courtesy in our interactions, we can create strong, lasting relationships that will benefit us in the long run.
Thanks to Dr. Cary Goldstein, Goldstein Dental Center!
---
#28- Stay organized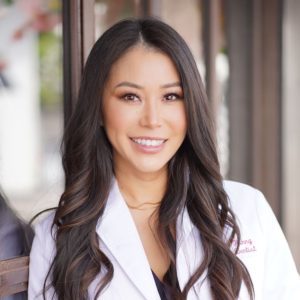 The piece of advice I would give my younger business self is to stay organized. It can be difficult to keep track of all the moving parts when running a business, so having a system in place to keep everything organized and running smoothly will be key. Creating a budget, tracking expenses, and staying on top of client demands are all essential to keeping my business running smoothly. Having systems in place to ensure that I am on top of all the tasks necessary to keep my business running will help me stay on track and keep my business running smoothly.
Thanks to Dr. Joyce Kahng, JOYCE THE DENTIST!
---
#29- Never lose sight of the big picture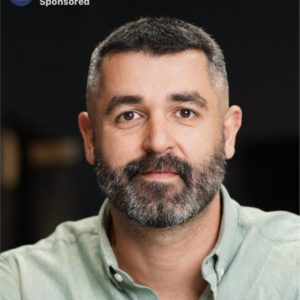 I would tell my younger business self to never lose sight of the big picture, no matter how difficult it may seem. It can be easy to get swept up by short-term wins and quick profits, but it's important to remember that real success takes time, hard work, and dedication. Keeping your eye on the future will help ensure that you're taking steps in the right direction and setting yourself up for sustainable growth.
Thanks to Ryan Stewart, WEBRIS!
---
#30- Focus on passion consistently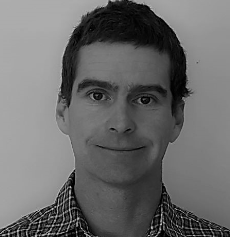 If I could hop into a time machine and travel back to my younger business self, I would tell myself to focus on my passion, be patient, and stay consistent. Having a passion for your work is essential to success as it allows you to focus all of your energy on succeeding in the area you are passionate about. Being patient is also important, as it takes a great deal of time and effort to build up a successful business. Finally, staying
consistent is key as it helps to keep you on track and focused on your goals.
Thanks to Shaun Martin, We Buy Houses In Denver!
---
If you could hop into a time machine, what would you tell your younger business self? Tell us in the comments below. Don't forget to join our #IamCEO Community.