Your name shines in lights with the great and most celebrated entrepreneurs of your time. The Mark Zuckerburg's of Silicon Valley utter your name with admiration and respect. That is why you spend 30 hours out of your 24 hour day on your venture constantly working and pushing the envelope and innovating. With the hope that one day, your name will be enshrined with the great entrepreneurs of all-time.
Related Post: 20 Tips for Entrepreneurs to Stay Healthy
Entrepreneurs work, and they work a lot. That is the reality for entrepreneurs that are clawing every single day to ensure that their ventures stay afloat and they beat out the competition. If your business is "Number 1," there's a chance that you're not sleeping because you can smell the competition on your tracks waiting for you to stumble.
Related Post: How Do You Stay Healthy?
At CEO Blog Nation, we understand the demand of being an entrepreneur and this month we are pushing for entrepreneurs and their ventures to simply "Be Healthy!" The failure rate for ventures is extremely high and so are the number of hours that entrepreneurs pour into their ventures. We are here to help. With the start of the summer, so is the start of a revolution for entrepreneurs no longer will business owners have to "kill" themselves to be healthy. No longer will startups suffer from inaccurate accounting. Entrepreneurs and their business will be…healthy.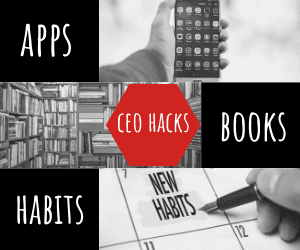 July 2012 is Healthy Ventures Month. Use #healthyceo

— CEO Blog Nation (@CEOBlogNation) July 2, 2012
This month will feature healthy tips for entrepreneurs and business owners, recipes to improve your diet, principles and practices to ensure that your ventures are healthy, workout tips and more.
Remember use the hashtag #healthyceo and of course remember to stay healthy!
– Gresh