Many successful entrepreneurs have shared that they wish they had known certain things earlier in their careers. It could be advice about time management, prioritizing their goals, the importance of networking, or the need to focus on self-improvement. Whatever the advice may be, it's clear that every entrepreneur has experienced lessons they wish they had known sooner. By reflecting on past experiences, you can gain valuable insights to apply to your current or future business endeavors. This is one of our favorite questions here at CBNation.
Here's what CEOs would tell their younger business selves.
#1- Focus on things within your control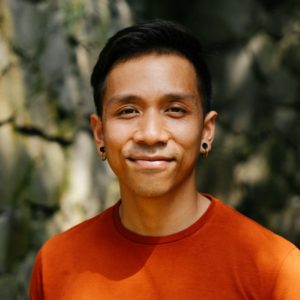 As entrepreneurs, we often find ourselves in situations that are beyond our control, and it's easy to get caught up in the uncertainty and stress that these situations can bring. However, it's crucial to remember that while we can't control everything, we can control our reactions and how we choose to move forward. By focusing on what we can change and influence, we can navigate through challenges more effectively and make the most out of every situation.
Thanks to Bayu Prihandito, Life Architekture!
---
#2- Take charge as a leader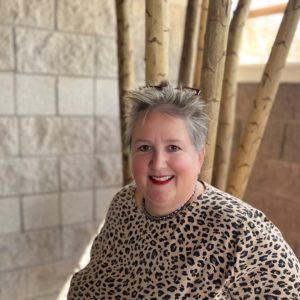 I would tell my younger self to not wait to be appointed a leader. A good leader takes charge even when not in their job description, as seen in the legend of Cincinnatus. Cincinnatus saved the Roman Republic from enemy attack and then returned to his farm, exemplifying stepping up in a crisis. Their work, results, effort, and energy speak for themselves, making these unofficial leaders essential in today's increasingly remote work and virtual teams.
Thanks to Michelle LaBrosse, Cheetah Learning!
---
#3- Be proactive about the customer experience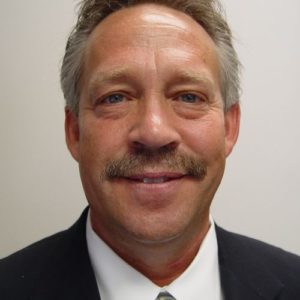 So much of customer service in retail and e-commerce is reactive, such as responding to negative reviews. Rather than reacting, I would tell my younger self to be more proactive by providing more education upfront to customers and staff, giving them all the tools to make informed purchases, and mitigating the potential churn rate a negative experience can cause. By being proactive, we have retained a significant amount of customers and even grown a powerful loyalty program.
Thanks to Michael Allmond, Lover's Lane!
---
#4- Stop worrying about what other people think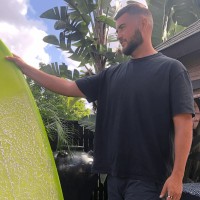 I spent so much time trying to please everyone. I wanted everybody to like me and think I was cool and fun, so I always acted a certain way around certain people and another way around others. Then there was this whole thing with the internet, where it felt like everyone could see the real you, even if no one actually knew who you were in real life. It's exhausting!
Thanks to Mac Steer, Simify!
---
#5- Prepare for adverse times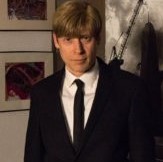 On the subject of what I would tell my younger business self if I could go back, I would say, as I say to all young entrepreneurs, prepare yourself for adversity, because it naturally comes along with the role of being an entrepreneur. There will be times when you question everything you are doing and you wonder if you can continue. Times will be hard. But you need to expect setbacks and hard times and prepare yourself ahead of time for this eventuality.
Thanks to Michael Nova, Nova Custom Label Printing!
---
#6- Become a great learner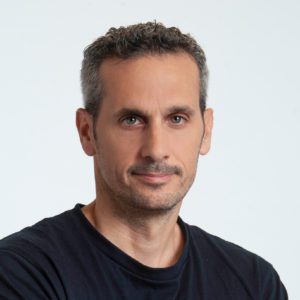 I would also encourage my younger self to be a sponge and to maximize every opportunity to learn from intelligent business leaders early in his career. I would tell younger Eyal to view their expertise and insights as a potential catalyst for personal and professional growth, to embrace diverse viewpoints, innovative approaches, and be open to mentorship. I would emphasize these points early on as continuous learning and collaboration have shaped me into the business leader I am today.
Thanks to Eyal Moldovan, 40Seas!
---
#7- Be confident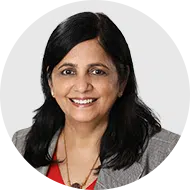 Confidence is so critical to business leadership, or any type of leadership, and it's important to be confident in what you know. Only from there can you assert yourself, make contributions to conversations or decisions, and cultivate your place in the larger picture of that professional world. This has been extremely relevant to my life as I have worked in tech because some people have found me unassuming — often, I was overlooked because people didn't realize I was the co-founder of the company.
Thanks to Mohana Radhakrishnan, ExpertusONE!
---
#8- Take risks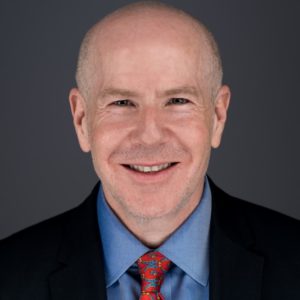 Taking risks for me has never been a problem, And I have taken many in my 25+ year career running multiple companies. If I could tell my younger self anything it would be to absolutely take risks, but be sure you have researched the risk, understand the worst case/best case scenario before you jump in, Leave as little to chance as possible, and if the only analysis thinking you have done is to hope for the best then don't take the risk. All risks should be calculated not based on a wing and a prayer.
Thanks to Matt Sweetwood, Greener Process Systems!
---
#9- Choose the correct people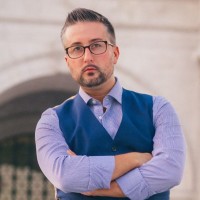 My mistakes have made me who I am and allowed me room to grow professionally, however, I would tell myself to pick business partners, who are built for bad times. Inviting someone to be a partner in your business is like a marriage. When everyone is on the same page and operations are running smoothly; it is pure bliss. Yet, when you have a bad quarter or the business falls on hard times; people's true nature tends to emerge.
Thanks to Chazz Clevinger, CiviClick!
---
#10- Learn to delegate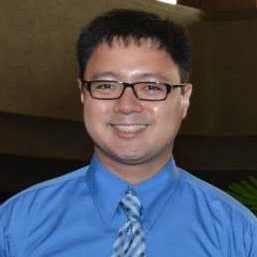 As a new business owner, it is okay to do everything yourself. Over the course of time, though, and when sales start to go up, it is important to delegate certain tasks so that you, as the business owner, can focus on company and sales building. If one continues to do everything by oneself, it will ultimately lead to burnout. Business partners may have different priorities in life, and the business may not be their main focus. In order for the business to move forward faster, it is best to learn everything about it yourself.
Thanks to Raymond Quisumbing, Bizreport!
---
#11- Set clear, long-term goals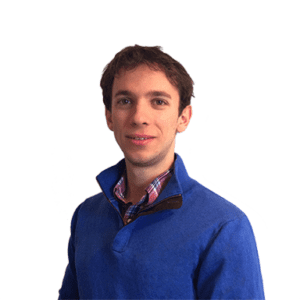 One thing I wish I knew when I was longer is the importance of setting clear, long-term goals. Don't just focus on the here and now. Always visualize where you want your business to be in 5, 10, or even 20 years and write it down. Keeping these long-term goals in mind will always help you with decision-making by ensuring every decision is in line with your longer-term targets. Having the goals written down means that you can use them as a reference at any point.
Thanks to Nicholas Dragolea, Fetched Pet Supplements!
---
#12- Take care of others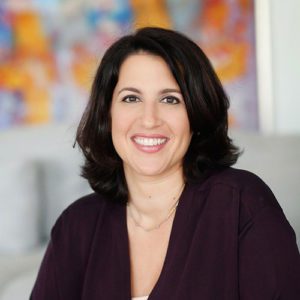 So it's pretty simple, take the time to help other people, for no other reason other than you can. It's the human element of wanting to help other humans. We are all social animals and it might seem old school, but we need to care for other people. Also, perseverance is also disguised as stubbornness. I am relentless in my efforts to try to find solutions. Another would be authenticity- you need to be authentic in this industry because you need to believe in what you're doing.
Thanks to Hillit Meidar-Alfi, Spatially Health!
---
#13- Embrace failures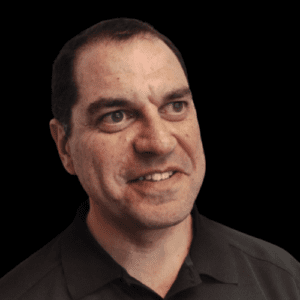 I used to avoid making mistakes but eventually realized that failure is integral to growth. Every mistake is a learning opportunity that helps you grow and become a better entrepreneur. Don't be afraid to take calculated risks and try new things. Remember, failure doesn't define you or your abilities. It's just a part of the journey. So stay positive, learn from your mess-ups, and keep pushing forward. Embracing failure will make you stronger, and more resilient, and open doors to incredible growth.
Thanks to Josh Amishav, Breachsense!
---
#14- Create a strong brand voice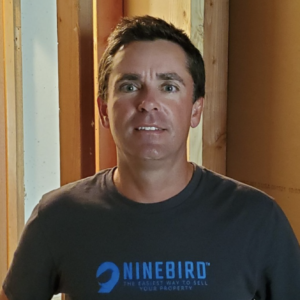 I would tell my younger business self to focus on creating a strong and consistent brand voice. Having a well-defined brand voice makes it easier to communicate your message and engage with customers. It also helps create a sense of familiarity and trust that is essential for lasting customer relationships. To do this, I would suggest using keywords and phrases that are relevant to your business throughout all communications with customers including emails, social media posts, website copy, etc.
Thanks to Mark Buskuhl, Ninebird Properties!
---
#15- Focus on financials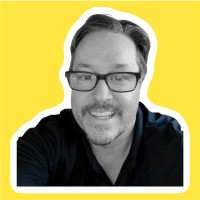 Financials are your report card, so you can never be too busy to spend time verifying if you are succeeding. The quantity of business leaders I meet that don't know their numbers or results is staggering. Skipping financial reviews can destroy your happiness because you can spend time living in delusions of the future, not reality. This is because the more you desire something to be a certain way, the less likely you are to see the truth. Numbers keep you objective.
Thanks to Aaron Meyers, Hammer & Nails!
---
#16- Be adaptable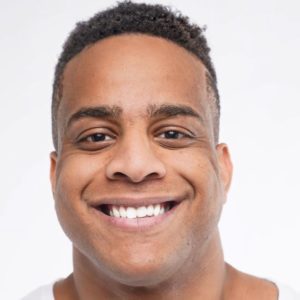 Be agile in your thoughts to become inventive. You must be willing and able to evaluate your business from a scale of minute details to the overall big picture if you are a wellness entrepreneur. In the wellness industry, trends, customer behavior, and competition are continuously shifting. You must take this path if you want to succeed as an entrepreneur. Don't just concentrate on the overall picture or just the little details.
Thanks to Corey Lewis, 1AND1!
---
#17- Connect with business coaches or mentors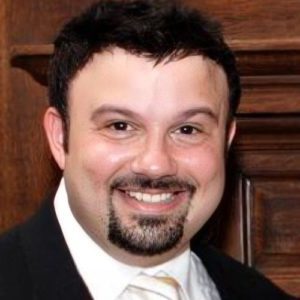 Surround yourself with people who represent a diversity of ideas, whether at your workplace or in your peer groups, focused on equity, productivity, learning, and attainment. Their inspiration can fuel your advancement to new heights. Join the multitude of conversations happening in Online Communities spanning a broad range of business topics, techniques, processes, platforms, and peer groups to join, learn from and contribute your knowledge.
Thanks to Rocco Del Greco, The New York Group!
---
#18- Remember that no work gets wasted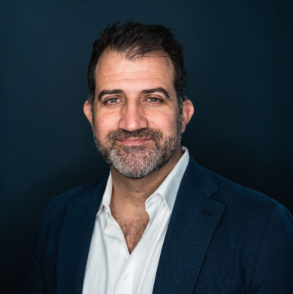 There will be times when you'll pour your heart and soul into a project, and it might not pan out the way you hoped. It's easy to feel disheartened, but every effort you make, every mistake, every failed attempt – it's all part of the learning process. The experiences, the skills, and the insights you gain will always come in handy later on. So, don't be too hard on yourself when things don't work out the first time. Lastly, always remember that execution with compassion solves all problems.
Thanks to Nick King, Data Kinetic!
---
#19- Back your up and be confident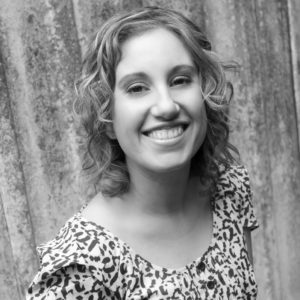 If I could hop in a time machine, I'd tell my younger self to be more confident. One of the biggest things I've learned over the years is that I need to be my best advocate and salesperson. I need to have confidence in my abilities and knowledge (and the ability to increase my knowledge!) and not be afraid to share what I know with others or explain why people should choose to hire me, work with me, publish me, etc.
Thanks to Kellie Byrnes, Kellie Byrnes!
---
#20- Embrace challenges as opportunities for growth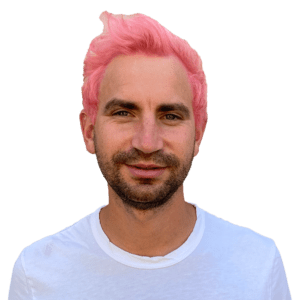 Surround yourself with diverse perspectives and empower your team; their success fuels yours. Stay adaptable in the face of uncertainty, and remember, failure is a catalyst, not an endpoint. In the early stages of my career, I was often discouraged by setbacks and mistakes. However, I have come to realize that failure is an inevitable part of the entrepreneurial journey.
Thanks to Daniel Seeff, Foot Cardigan!
---
#21- Grab opportunities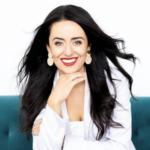 Each stumble serves as a platform to glean invaluable insights, foster an unyielding fortitude, and cultivate a profound comprehension of your industry's nuances. By wholeheartedly inviting failure into your realm and regarding it as a guiding force, you propel your trajectory towards triumph, while also nurturing a mindset primed to flourish amidst even the most daunting of adversities.
Thanks to Lucia Zelesco, Zelesco Consulting!
---
           If you could hop into a time machine, what would you tell your younger business self? Tell us in the comments below. Don't forget to join our #IamCEO Community.