If you could hop into a time machine, what would you tell your younger business self? What are the biggest lessons learnt since you started entrepreneurship? This is one of our favorite questions here at CBNation.
Here's what CEOs would tell their younger business selves.
#1- Find a mentor and hire a coach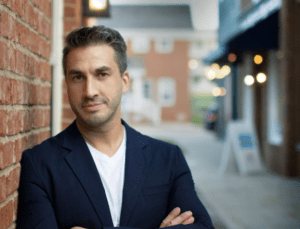 The advice I'd give myself would be to find a mentor and hire a coach right away, even if you think you can't afford it. Investing in a business coach and being mentored has opened doors and networks I never would have dreamed possible. Every time I hire a coach, I make several times back what I invest in their services.
Thanks to Glenn Allen, Glenn Allen Show!
---
#2- Don't stress too much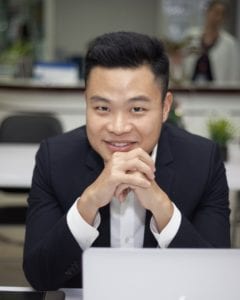 I typically work longer hours and stress too much about things at work, well what I learn is that work on your own pace, it's not how long you work it's about how you work effectively, sometimes things may not go our way but don't stress too much about things we can't control, take a pause and think of a better alternative, apply it and move on.
Thanks to Kenny Trinh, Netbooknews!
---
#3- Catch a tuna instead
If I was able to go back in time and talk to my younger self, I would say this to myself, "Anh, don't make deals that are bad for you and the company. I know you're desperate because you're hardly making ends meet but please reconsider. There are bigger fish in the sea and the bad deals you are making are the size of goldfishes! Throw this goldfish back in the ocean and go catch a tuna instead!"
Thanks to Anh Trinh, GeekWithLaptop!
---
#4- Focus on Sales – Not Administrivia
I spent seven years doing research to create three pre-employment tests. I am the best spokesperson and salesperson for my tests. But I spent years making sure my company's administrivia was done correctly. I would have done even better if I allowed staff to do administrative work – without me looking over their shoulders or micromanaging their work. Fortunately, I learned my lesson, and became a stellar delegator!
Thanks to Michael Mercer, Ph.D., Mercer Systems LLC!
---
#5- Several things
I would tell myself to not sweat the small stuff, and to not waste time on things that didn't matter. I would have told myself to travel more and worry less. I would have told my younger self that it is ok to splurge and that a dog could really change your life. I would have mentioned that putting more time into volunteering and putting less money in the bank will make you happier.
Thanks to Curtis Boyd, Objection Co.!
---
#6- Focus on the end goal
I believe one of the first things I would tell myself is to not stress the small stuff and to keep an eye on the bigger picture/the end goal. This is because I would work myself crazy, fretting over situations that were essentially out of my control and that usually rectified themselves without my time and input. If I was to keep a level head and to remember my goal, the reason behind my business and what I am trying to offer my customers, I would have had more, I would have had loyal customers and I would have been able to grow in times where I simply stopped or even went backwards. Hindsight is a terrible thing. I don't think I'd be so grey if I took it easier back then.
Thanks to Andrew Taylor, Net Lawman!
---
#7- Save to start a business
Save more money, start any kind of business as soon as you can, and to keep in mind that it's all about progress and not perfection. Saving money is important because right out of college as a young professional you have new disposable income that you're not used to. That new dress or a fancy night out will seem like a great choice at the moment, but in 5 years you won't remember it. Starting a business as early as possible is important because what kind of business you think you will create versus how the business comes to fruition in the real world are completely different things. Starting a business is all about learning, failing, and learning from your failures which is not possible without trying.
Thanks to Melissa Teng, Wit and Folly!
---
#8-  A few nuggets
I'd tell my younger self to sell output rather than time, and to think of myself more of a business than a freelancer. If I could relive my younger years all over again I'd make much more money at the same time as being far less stressed – but then isn't hindsight a wonderful thing?! I'd probably also advice the young me to give far fewer discounts and be less of a pushover.
Thanks to Ben Taylor, WriteBlogEarn.com!
---
#9- Be forgiving
Means, we are all humans that make mistakes, be forgiving if someone makes mistakes in the team. Instead of belittling, give advice, and encourage unity. I realized I should've learned about this a long time ago, and if I ever get a chance to sit in a Time Machine, I will teach my past self about forgiving, love and respect. And never follow the footsteps of any narcissistic manager or HOD.
Thanks to Syed Ali, FIlm Jackets!
---
#10-Patience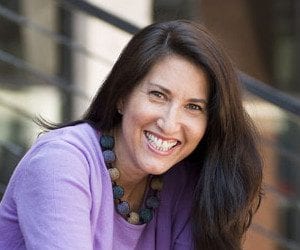 It really is a marathon not a sprint so do not set arbitrary goals like being named 30 under 30 or 40 under 40 because it may take you longer than Mark Zuckerberg to hit your stride and that's ok. Most people take many detours on their career path before finding their true calling. Don't be disappointed if you get to 40 and are still exploring because the journey really is a great adventure so enjoy it!
Thanks to Paige Arnof-Fenn, Mavens & Moguls!
---
#11- Read more
I would tell my younger business self to spend more time educating myself. I often think to myself, Where would I be now if I had started reading more business books when I was younger?. Reading and constantly seeking more education and experience from others has lead me to where I am today. I believe that if I had known the power of seeking and absorbing useful information when I was younger, I'd be reaping the rewards now and possibly be close to retirement.
Thanks to Brendan Hal, TakeFunnels!
---
#12- Focus on two things
Even though I have been in business for less than two years, I have grown both personally and professionally during that time. If I could go back in time I would tell my younger self to spend a significant portion of my time on personal development and improving my mindset. Looking back, I realized I focused entirely too much on learning about how to buy houses but I lacked the self-confidence and belief in myself to be successful in doing so. It wasn't until I started focusing on altering my mindset and focusing on personal development that I really begin to see success in my business. Even when I would close deals, I felt like an imposter and that each one was a fluke. However, once I readied my mind, I was able to take on more challenges and power through the set-backs in a much more efficient manner resulting in a greater sense of personal and professional fulfillment.
Thanks to Melanie Hartmann, Creo Home Buyers!
---
#13- Do what you LOVE!!!… Follow your passion~
Many times, as entrepreneurs, we end up chasing money. From 40 years of business experience, I must confess that I traveled for 30 years on the wrong road. When we chase money, we whine up performing services that discuss us, working for people we don't like or trust. Sounds Corny Huh? At least it did for me thirty years ago (ancient times..LOL!) but the older I get the more I wished I understood. On the reverse side, during what you love, you lose yourself in time. Additionally, you're better at your job because it's you, it's the purpose you were supposed to pursue. You don't mind working day and night… to get the job done. Correction, you're not working, you are fulfilling your dreams. Example: Think about an artist working on a painting until the wee hours in the morning or an actor…. On take 51, who had to lose or gain 30 pounds and shave their head for the role.
Thanks to Deborah Pretty, Py Talk Biz!
---
#14- Have more confidence in my vision
I have postponed starting my own business for years because I kept waiting for the ideal conditions. My goal was to avoid common mistakes startups make, so I put in a great deal of effort into learning and researching strategies for successfully running a business. However, I learned most of the things only after I dove into business waters so postponing things didn't make much of a difference.
Thanks to Boriana Slabakova, PetPedia!
---
#15- You don't need to understand everything
The number 1 thing I would tell my younger self is that you don't need to understand everything to be able to do something. Don't get hung up on the little details and keep pushing forward. When you absolutely need to understand something, you can find a mentor or a coach to guide you. Getting caught up in the little things will only slow you down and hold you back. Follow the 80/20 rule and know that 20% of what you do accounts for 80% of your success and focus on the 20% that moves the needle.
Thanks to Purusha Rivera, My Baby's Heartbeat Bear!
---
#16- Just take the plunge
I believe I waited too long to take the plunge as an entrepreneur, and would tell my younger business self to not be afraid of doing so. I definitely was worried about leaving my steady paycheck. I wasn't sure I'd be able to keep myself afloat, and my anxiety about that held me back for a while. I wish I hadn't waited so long, though, as I've thoroughly enjoyed life as an entrepreneur! Things just fell into place after leaving my job. Working for myself has been incredibly rewarding and I'd encourage anyone who is nervous about doing so to just take the plunge!
Thanks to Liz Jeneault, Faveable!
---
#17-Build everything with good planning
If I was able to advise myself I wouldn't have the character-building adventures from mistakes and life-affirming lessons. As I have grown older I think the one thing I wish I had in my armoury from the get go was it will be okay! I started my first real estate company at 26 and ran it successfully for 27 years before being acquired by an International Real Estate Company. It is very easy to sweat small stuff and panic over mistakes and errors of judgment. When in reality as long as you are always performing at your best and make decisions for the right reasons you can work through these. I have now embarked on new business and using lessons learned am building a strong business from firm foundations. I do not have to do everything and it doesn't need doing immediately. There is time to build solid foundations with good planning. The impetuosity of youth is to be applauded but seasoning with wisdom is a wonderful thing. If I could transfer some of that wisdom back to my 26-year-old self would have
been a benefit.
Thanks to Roger Southam
---
What would you tell your younger business self? Tell us in the comments below. Don't forget to join our #IamCEO Community