There really isn't a playbook on the impact and effect of COVID-19 on entrepreneurs and business owners. All industries are feeling the impact of the virus–some more than others and we wanted to hear from entrepreneurs and business owners of the impact of the coronavirus on their business and things that could be done to prepare. For official information, check out regularly updated information from the Centers for Disease Control and Prevention.
Here's what they said:
This roundup is powered CBNation's CEO Hacks. Throughout this roundup you will find valuable CEO Hacks to help you and your organization. 
#1 – HR Impact
This video is bonus information from Gresham's I AM CEO Podcast interview with Joey Price's interview. The podcast will go live in May but this excerpt was recorded because of the severity and impact of the coronavirus.
Thanks to Joey Price,
Jumpstart HR Course: Managing HR and People Operations Curing the Coronavirus Outbreak
!
Check out this CEO Hack on hiring: Fiverr Business
---
#2 – New Opportunities & Solutions
In the short term, the coronavirus has become a big problem for most businesses as it disrupts travel and instills fear amongst your employees. However, this is just the short term and it will soon come to pass. What I'm more interested in is the future because, in every problem, new opportunities and solutions arise. In the long term, this will enable companies to think outside the box as they find ways to automate and move portions of their business online. For big companies, this could be relying more on AI and robots to do physical and on-site work. While for small companies, it could mean using virtual desktops to encourage remote work. Despite the tragedy that is the coronavirus, businesses will still flourish because businesses were made to solve problems in the first place.
Thanks to Anh Trinh, GeekWithLaptop!
---
#3 – Being Proactive
Our core focus is to ensure business continuity for all of our clients. With this in mind, we will continue to staff our facilities 24/7. We are training our staff and ensuring that they are able to continue to operate from a remote location. We will mandate some staff to be on-site and we are in the process of reviewing our standard operating procedures under these extraordinary circumstances. We have always adapted to changing business and economic environments over the past 25 years that we have been in business and we will continue to do so. Staffing is one of the key areas we are focusing on. We also are ensuring we have ample equipment available for future expansion and up-keep. So we are adding a few more vendors to our pool. We are also looking to add more compliance certifications due to the growth in our healthcare business. Our challenges are far less than a traditional retail operator, but we are making every effort to be proactive and that's the key right now.
Thanks to Marty Puranik, Atlantic.Net!
---
#4 – Depends on the Nature of the Business
It depends on the nature of the business; whether the product/service can be obtained online. For example, businesses selling software or online services can attend to their customers via video and audio calls. Therefore, they wouldn't experience much of a negative effect. In fact, industries such as freight shipping will see high profits as many people are desperately trying to ship face masks and sanitizing products into their country. On the other hand, companies that provide a service that requires the physical presence of a customer (e.g. handyman or car grooming services is likely to experience losses. This is because if there's no urgent need for the service, it's possible that potential customers will delay seeking consultation. They may also choose to seek other means to solve the issue, such as watching tutorials online to DIY.
Thanks to Bernice Quek, New Age Polish!
---
#5 – Effect on Supply Chains In or Through China
For many companies around the world, the most important consideration from the first ten weeks of the COVID-19 outbreak has been the effect on supply chains that begin in or go through China. As a result of the factory shutdowns in China during Q1, many disruptions have been felt across the supply chain, though the full effects are of course still unclear. Perhaps the biggest uncertainty for supply-chain managers and production heads is customer demand. Customers that have prebooked logistics capacity may not use it; customers may compete for prioritization in receiving a factory's output; and the unpredictability of the timing and extent of demand rebound will mean confusing signals for several weeks.
Thanks to Sanjay Patoliya, Teclogiq!
---
#6 – Staying Connected
The senior population, and especially those with underlying conditions, are at an increased risk for COVID-19, and understandably, there's a great deal of fear among these individuals and their families. We can help to combat that fear by connecting families, so they are not isolated, by providing updated information that is relevant to seniors and to those with close ties to seniors. This is an important moment where we can use everything we have built to provide connection and information to seniors, families, communities and their staff to stay as safe as possible during this health crisis. Our hope is that by making it easier to stay connected – by providing both technology and important tips and information to help manage the threat of COVID-19 – we will help to ease some of the stress and anxiety. Our entire suite of remote programming is going to be a critical tool going forward, because doors are being closed in senior living communities as a means of protection, restricting access to anyone non-essential to the health and wellbeing of this vulnerable audience. Families will need to communicate via social media and technology. Connected Living offers a private way to do that.
Thanks to Sarah Hoit, Connected Living!
---
#7 – Challenging Position
We are in a very challenging position because we sell fashion items for music festivals. These events are being canceled or postponed all around the country and even throughout the world as the Coronavirus spreads. We have been preparing for a potential recession for multiple years now, but we did not plan for a health crisis on top of a financial crisis. We do appreciate festival promoters being proactive by canceling or postponing until more information about the virus is uncovered. We are making decisions day-by-day and sticking to our core values of being transparent and prioritizing our team member's health over everything else. We have moved over to a work-from-home policy and we have set up work-from-home guidelines to be as productive as possible. Our team appreciates the transparency and precautions we are taking. We would rather have lower productivity from transitioning to work-from-home vs. accelerating the spread of the virus.
Thanks to Brian Lim, iHeartRaves!
---
#8 – Communicate A Lot & Thoughtfully
There are two important steps business owners can take to reduce the impact of the coronavirus on their bottom line: communicate a lot and communicate thoughtfully. We all know that gossip and misinformation spreads rapidly during a crisis. Companies that communicate the most often have the best chance of countering dangerous and misleading rumors and lies. They fill the gap with real, relevant, meaningful information. That instantly gives them the advantage of leadership because they are communicating when others are not. For product companies, there should be a steady flow of emails, messages, and posts about supply, distribution, shortages, and availability. For service companies, there should be communication about hours, availability, limitations on service, new ways to receive service, and any other people-related messages. Just as important, there should be a person designated to listen for people's worries, concerns, and fears. They should provide what information they can and answer questions people have. Communicating consistently means both sharing and responding. Communicating thoughtfully is particularly challenging during a crisis because companies often don't have all the information they need. Doing it well requires the guidance of a strategist who thinks about each and every word that is shared. They know the pros and cons of different types and methodologies of communication and can weigh options quickly. Be intentional about having a communications strategist on your team during a crisis, and your investment will pay off in terms of positive brand interactions and the avoidance of missteps. The timing of the global coronavirus outbreak is particularly bad for businesses that invest heavily in conferences and trade shows, which occur frequently in the Spring. Many companies use these trade shows as ways to communicate with customers, partners, and prospective customers. This opportunity should not be lost just because the show is cancelled. Instead, smart companies should make plans to use that time well by having personal video conferences with their targeted audiences, sending them gifts or promotional items, and demonstrating thought leadership via webinars or eBooks. Finally, it's important that you communicate just as often and as thoughtfully with your internal audiences as you do with customers and investors. Employees and prospective employees are suffering just as much fear and confusion. An internal communications strategy, including opportunities for people to ask questions, must be part of an overall plan.
Thanks to Cass Bailey, Slice Communications!
---
#9 – A Number of Ways
The coronavirus has caused disruption in our industry in a number of ways. First, vessel schedules are fluctuating. Second, we are experiencing a shortage of 45-foot containers, many of which come from China. Lastly, we were planning to attend The Premier Conference for International Container Shipping, which was supposed to occur March 1st – 4th. However, in light of growing concerns around the coronavirus, the conference was canceled. This decision was made following recent guidance from health officials and in light of the rapid growth in global cases of COVID-19, in particular in the Western United States, as well as increasing travel restrictions and other circumstances. In addition, the Automotive Logistics conference in China and Geneva have been canceled/postponed as well. We haven't experienced any cases of the virus affecting our staff directly. However, certain procedures have been implemented to ensure that remains the case. Human Resources is closely monitoring updates from the Centers for Disease Control and Prevention (CDC) to prevent the spread of COVID-19. All surfaces, door handles, and equipment are now disinfected at the end of each working day. We have also provided the option for employees to work remotely, along with providing lunches so that employees that do come in don't have to leave our offices for their meals. We have locations worldwide and a challenge that we have worked to overcome is how to arrange for travels in a safe manner and cutting back on any travels that can be postponed. The cancellation of events and conferences has posed us with needing to search for alternative networking opportunities to maintain relationship building with other businesses and clients.
Thanks Joseph Giranda, CFR Rinkens!
---
#10 – Changing Life As We Know It
The Coronavirus is changing life as we know it right now. Events are being canceled, major complexes like Disney Parks are temporarily closing their gates, and there are already shortages of so many common everyday necessities. Yet, how businesses handle things now will undoubtedly determine how they bounce back when things begin to look up. Management should be especially compassionate with their employees, as no one can ever be sure what they may be attempting to overcome at home. Many companies are allowing employees to work from home so that they can care for their families, which can help them to be more productive when they have that peace of mind. When dealing with customers and clients, exhibit this same kind of compassion. While it will still be necessary to think of the bottom line and ensure that your company is sustainable, work with your customer base as much as possible to ensure that everyone makes it through these trying times.
Thanks to Andrea Loubier, Mailbird!
---
#11 – We've Made a Commitment
I'm the Chief Investigator for North American Investigations and it's not unusual for private investigators to travel for cases. Missing Persons Cases – As private investigators, some types of cases require travel, such as missing persons. If we've made a commitment to locate a family's loved one we can't tell them we're failing to fulfill our obligation because we're worried about Coronavirus, even if it is a risk of serious illness. That simply won't fly with a client who's more concerned about their loved one than us getting sick.
Thanks to Darrin Giglio, North American Investigations!
---
#12 – Swiftly Made Changes
After this week's nationwide shock of reality with Coronavirus, many businesses have swiftly made changes that will help reduce the impact on employees and their bottom line by working remotely where possible. This includes going virtual with meetings and even ordering lunch in. The irony is that this transition is probably easy for many businesses, as working remotely is painless for many with existing technology (VPN, Skype, Zoom, messenger services etc). This has also forced many who are in certain trades and services to maximize clean preparation and sanitization standards on the field and on site if they own destination businesses. The silver lining is that this will likely build better habits amongst business owners, reducing future health issues overall moving forward. The hardest impact will be on those with are intertwined in the live event space, ranging from sports events, rallys, speaking events and live concerts. This is where things will get sticky, as the short term effects at the least will hurt business owner and freelancer profits, and possibly at the worst put some out of work. Pending relief efforts from the government could help ease the effects, but that is still up in the air.
Thanks to Bob Bradley, Bradley Publicity!
---
#13 – Moving Away from Face to Face Interviews
We are an IT Recruitment company in Toronto, Canada, we see some of our clients are moving more to skype and google hangouts interviews vs inviting candidates for the face to face interview. When asked – they say it is to protect their workers against the coronavirus.
Thanks to Alex Kovalenko, Kovasys IT Recruitment Inc.!
---
#14 – 75%-Plus Loss in Business
My b&b in Portland, OR has been hit hard with cancellations with people citing cancelled conventions, cancelled biz meetings and general fear about contracting the virus. So far, 75%-plus loss in biz. We have launched a staycation package aimed at locals with room discounts and free dinner for one guest at nice restaurants. We are about to launch programs for non-locals encouraging them to visit as domestic airfares are low.
Thanks to Frank Groff, Portland White House!
Check out this CEO Hack on pivoting: The Lean Startup
---
#15 – Change the Way We Work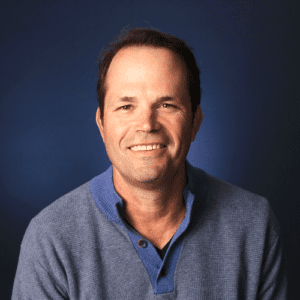 This is going to change the way we work, permanently. With the modern tools available today, the reasons we had before to work from an office every day seem less important. This virus is terrible and it's going to hurt a lot of businesses and lives. But, the one saving grace is that even if we become physically isolated in our homes, technology allows us to still be connected. We can be productive and we can still work as a team even when working alone. Recognizing that this is true is the biggest change that's going to come out of this situation, regardless of when it happens. I anticipate a lot of companies will have a hard time going back to a 5-day in-office work week once this is over.
Thanks to Craig Walker, Dialpad!
---
#16 – A Solution for Helping Contain Its Spread
Coronavirus is impacting and hurting big and small companies from Wall Street to Main Street. We're experiencing a sizable increase in calls. We're experiencing a sizable increase in calls, e-mails and interest in new orders for our patented bipolar ionization indoor air quality technology which continually neutralize coronavirus in the air and on surfaces in office buildings, hospitals, colleges and sports stadiums and arenas. While our technology is not THE answer to coronavirus, it is a solution for helping contain its spread. Thus, the new increased interest in our product.
Thanks to Steve Levine, AtmosAir Solutions!
---
#17 – Shutdown of Travel & Conferences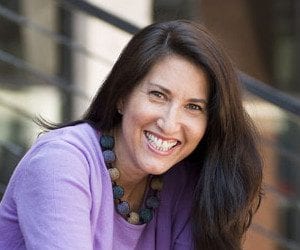 I started a global branding and marketing firm 19 years ago. For me and my clients the biggest impact is the shutdown of travel and conferences. Spring is typically a very busy time with many trade shows, business meetings on the road, etc. And now everyone is staying put and meeting virtually instead. I have had more Zoom and Skype calls in the past 10 days than the prior 6 months!
Thanks to PaigeArnof-Fenn, Mavens & Moguls!
Check out this CEO Hack on technology: Zoom
---
#18 – Negatively Affecting the Electronics Industry
The Coronavirus is negatively affecting the electronics industry, short term, many projects are on hold as many electronics manufacturers in China continue to be closed without an exact date for reopening, big names such as Apple and Nintendo have already announced delays in the launch of some of their products. Long term, many electronics will see their launch date affected as we'll experience a shortage of electronic components, we expect lead times for some components to go beyond three months, electronic manufacturers will have to make a huge effort to design electronic PCBs around available components only, otherwise, they'll never make it to the market.
Thanks to Eulises Quintero, TITOMA!
---
#19 – Changes to Work Systems
Despite already running a remote team, I must admit that we've experienced and implemented a few changes to our work systems. Due to the outbreak, we're now more flexible and require fewer work hours and are reluctant to do overtime. As a team, we feel that it's best to give everyone ample time to relax and work on their health.
Thanks to Mike Richards, Golf Einstein!
Check out this CEO Hack on systems: E-Myth
---
#20 – Travel Destinations & Airlines Are Most Affected
As the virus spreads throughout the world, the world's economy is greatly affected. Businesses in areas which are exposed to this virus are slowly stopping their operations. In my personal opinion, travel destinations and airlines are the ones mostly affected by it since there are a lot of travel restrictions and precautions implemented in several countries. All businesses are also taking a toll since consumers opt to stay indoors and avoid any contact with other people until this pandemic subsides. Even online shops are affected since couriers have delayed operations because of the limitations. However, there is hope for everyone since I believe this won't have a long term impact to us all because government agencies are doing their best to contain this outbreak. We'll be back on track in no time.
Thanks to Leonard Ang, EnKo Products!
---
#21 – Canceled Events
I am a published writer of books for adults and children, and I often speak at conferences, fairs, schools, bookstores, and libraries and do readings from my work to get people interested in purchasing my books. However, many fairs and conferences at which I planned to speak are now being cancelled, such as the Michigan Reading Association conference scheduled for March 13-16, 2020 in Detroit. Similarly, many bookstores, libraries, and schools are cancelling events and speakers. Michigan K-12 schools are now closed for several weeks. Such closures and cancelled events make it hard for authors to publicize our work and have direct contact with children, teachers, librarians, principals, and parents. Some events may be re-scheduled in the long term, but currently I'm frustrated by my isolation from the reading public.
Thanks to Janet Heller, Janet Ruth Heller Books!
---
#22 – Customer Service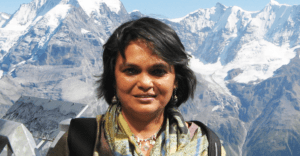 The unfortunate fact is that the virus will change the way many companies are doing business from now until an undetermined time in the future. As a business owner in the travel industry, the main thing for us to keep in mind is customer service, including that we handle cancelations and rescheduling in a professional and compassionate manner. This will lay the foundation for rebuilding our business when travel is no longer a problem, and people need to get out and have a little adventure after weeks of confinement.
Thanks to Sumitra Senapaty, Wow Club!
---
#23 – Pivot & Change
Many companies will find that they must pivot and completely change the way they are doing business. When some projects and tasks require meetings with the client, these are being scheduled over apps like Zoom, Google Hangout or Skype. And if it's possible for employees to work remotely, then that's a definite bonus, to ensure that you're doing the most you can to keep your A-team happy and healthy. If your team has never worked remotely before, be sure to establish a good source of communication, such as utilizing Slack for messaging and Asana for project management.
Thanks to Angela Ash, Flow SEO!
---
#24 – Indirectly Affects Us
Right now, with the coronavirus epidemic still sorting itself out, it's hard to say what the long-term effects will be. From our own perspective, we've found that the epidemic affects us indirectly, due to potential test date cancellations. We've already seen it happen with the March 14th SAT date. We are in the position of offering our courses primarily online, so our model is not affected by the current social distancing measures being taken. However, since we are in test prep, and test dates themselves are being cancelled or pushed back, it does affect our students and the college admissions cycle, which we are a part of fundamentally.
Thanks to Shaan Patel, Prep Expert!
---
#25 – Slowed Business to a Crawl
My business helps tens of thousands of US citizens get their foreign partners to the US through the fiance visa immigration process. The coronavirus has immediately slowed business to a crawl. Since people aren't traveling, they won't fall in love with foreigners, and they won't apply for fiance visas. Since the travel industry and immigration in general are being blocked by the government, this can have lasting effects far beyond 1 or 2 months. I can see this drag the world economy for the rest of this year. I'd be happy to provide more details.
Thanks to Prem Kumar, Visa Tutor LLC!
---
#26 – Long & Short-Term Effects
The long-term and short-term effects of the coronavirus are already apparent. Short term effects of the virus are hitting all levels of business from the bottom to the top and from the top to the bottom. Trade is being affected because there is more restricted travel. Nothing that is produced, aside from produce, comes from one place. A car for example, if it's 'made in America' steel comes from China, wires come from another country, and the leather for the seats comes from somewhere else. Everything produced now is a global product. If a small part of that production line is messed up the entire production process is affected. That is the top-down issue. The bottom-up issue is individuals who are usually consuming goods are not working because they are sick, in quarantine, or spending their money on essentials. This will massively influence production and affect businesses from the bottom-up. Long term effects of the coronavirus are going to be very hard-hitting on all levels of the economy, business, and markets. It will take a lot to restart the economy. Eventually, the bulk of the world's population will be in a quarantine. This will put world markets on hold. People will be out of work for possibly several months if not a year. People without money will not be able to pay their rent/mortgages. Real Estate prices will plummet, stock prices will plummet since nothing will be manufactured, and individuals will be needing assistance. The only hope for the world economy is if the banks, who were bailed out by tax dollars, cut everyone a break and not ask individuals and businesses to pay loans and bills until the coronavirus outbreak is under control.
Thanks to Timothy Bigknee, SightsAndInsights!
---
#27 – Mental Health
This video is bonus information from Gresham's I AM CEO Podcast interview with James Nowlin's interview. The podcast will go live in May but this excerpt was recorded because of the severity and impact of the coronavirus.
Thanks to
James Nowlin
!
---
How are you affected by the coronavirus? Tell us in the comments below. Don't forget to join our #IamCEO Community