When people think of wellness they often think of the right combination of diet and exercise.  One area that is often overlooked is how oral health plays into overall wellness. While most might not think of a straight set of pearly whites as being an indicator of longevity, those who receive orthodontic treatment may even live longer. 
This means that perfect smiles can change people's lives. What's more, research shows that orthodontic treatment has a positive psychological impact and improves quality of life. The biggest problem is that most people who would benefit from orthodontic treatment are unable to access it due to the high cost. 
SoftSmile is using advanced AI to make orthodontics more affordable, efficient, and inclusive for everyone. The founding story of SoftSmile centers around a doctor who started experimenting with the in-house production of aligners. That doctor is my friend and co-founder. Thanks to his talents and tenacity, he was able to produce clear orthodontic aligners in-house for his dental practice. We realized that this was something special that could forever change the way orthodontists treat patients.
That's where SoftSmile's flagship product, VISION, a groundbreaking, AI-driven software comes in. By incorporating AI into the VISION software, we know it will make orthodontic care more accessible than ever before. VISION is the beginning of the ripple effect that will lower patient costs without sacrificing quality across the entire orthodontic industry, actively breaking down the access issues associated with orthodontics. 
Drawing upon more than a decade of legal expertise as an M&A lawyer, with an interest in emerging technologies, there is nothing more exciting than spearheading a B2B technology company harnessing the potential of AI. With my professional law background and enthusiasm for AI applications, I am proud to be leading a technology company that is disrupting orthodontic aligner treatment through the power of AI.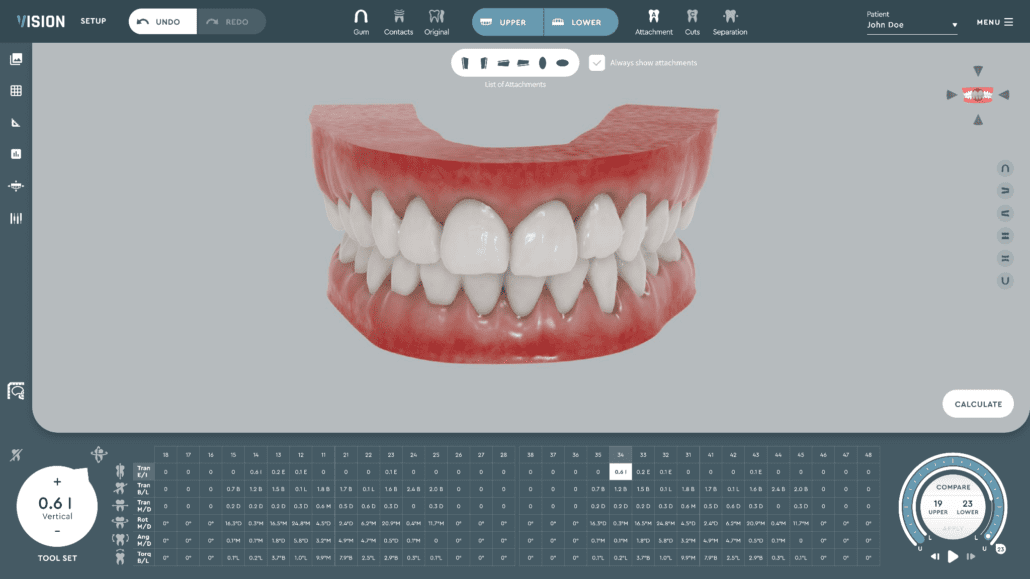 The Journey to Changing the Orthodontic Industry 
The last time there was a major innovation in the orthodontic industry was in the late 1990s when clear aligners first hit the market. Traditionally, when an orthodontist creates a care plan for a patient, the only solution has been to send dental impressions away to a provider for treatment planning and manufacturing. Those companies can charge as much as they want because they have a monopoly on the market. That means that doctors pass on artificially inflated prices to their patients. 
But what if doctors could create their own treatment plans, and print the aligners in-house, keeping 100% of production under one roof? 
The emergence of AI is exerting an impact on nearly every field, and the field of orthodontics is no exception. Now, through SoftSmile, we can help thousands of doctors and their patients access lower-cost options for treatment compared to existing well-known and high-cost brands. With a commitment to accessibility and affordability, SoftSmile is pushing the boundaries of the orthodontic industry with AI-driven software that is making dental aligners accessible to more patients at a fraction of the cost. 
Harnessing AI trained with neural networks, systems of algorithms modeled after the human brain, and designed to recognize patterns, VISION offers orthodontists unprecedented control at all stages of the treatment planning process. Using neural networks improves efficiency to process data quickly; its learning capabilities continue to boost performance; and its precision in picking up complex patterns ensures accurate segmentation and analysis. 
VISION's cutting-edge capabilities are fundamentally transforming the planning and fabrication of aligners by drastically reducing the time required for development. Simultaneously, it empowers orthodontists with greater control over the process, resulting in substantial cost reductions.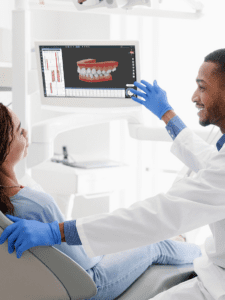 A Mission-Driven Company
SoftSmile's mission is to revolutionize the orthodontic landscape as we know it, and VISION stands as a testament to SoftSmile's commitment to innovation. While many talk about innovation and excellence, we can back it up with evidence. 
Advancing Technology –

SoftSmile has emerged as a disruptive force in the orthodontic industry and is spearheading a new era of innovation in the orthodontic trade and democratizing access to care on an unprecedented scale.

AI powers the speed and precision of the VISION software. Machine learning is a key component of VISION, and it learns on both a local and cumulative level. Ultimately, VISION makes the aligner design process faster, easier, and above all, extremely accurate, which improves patient outcomes.
Outshining The Competition –

VISION stands out from other solutions because it automates the time-consuming processes of orthodontic aligner treatment planning. Digital treatment plans made with other solutions typically take around 90 minutes to complete, while VISION can complete the job in less than five minutes.
Proven Patents –

SoftSmile's VISION software is blazing a trail toward state-of-the-art, economical, clear aligners.

The unique algorithms in VISION are crucial to each step of preparing the clear aligner design for manufacturing. This innovation is protected by more than 70 patents with nearly 30 more pending. More than 20 of SoftSmile's patents protect the algorithms alone, proving VISION is unlike any other solution in the orthodontic industry.
The Future is Bright
My entrepreneurial journey has been fueled by a passion to bridge the access to care gap in the orthodontic market and to make perfect smiles more affordable for as many people as possible. As we continue to innovate, our intellectual property portfolio will expand and I look forward to pushing the boundaries of what can be accomplished with AI in orthodontics. SoftSmile is focused on developing a range of new AI-driven features that will improve dental health, continuing to build out capabilities for years to come.