Here at CBNation, we love to hear what being a CEO means to different entrepreneurs and CEOs. We understand it entails a great responsibility and expectations from the clients and the team you're leading but its meaning varies with each CEO.
We asked entrepreneurs and business owners their definition of the word CEO and here's what they had to say.
#1- T
otal accountability & tremendous courage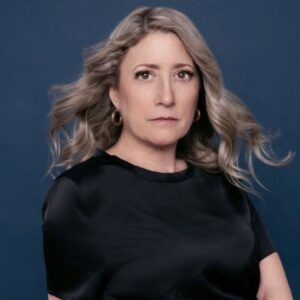 Being a CEO requires total accountability, tremendous courage, and a desire to mold things into shapes they weren't before. The journey is like a quest that takes us through the cycles of life and impacts us and those around us. I believe we are chosen for this path and it offers a way to heal many of the issues we have with ourselves. Therefore it is a journey of self-discovery. When I learned to adore myself and turn off the critical voices, I was able to make the journey more fluid and graceful.
Thanks to Laura McCann, Adoratherapy!
---
#2- Innovation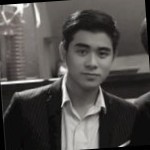 Innovation is the lifeblood of entrepreneurship, driving progress, growth, and adaptation. Entrepreneurs are problem solvers. It enables us to identify challenges and create unique solutions. The business landscape is ever-evolving, with new technologies, market trends, and consumer preferences constantly emerging. Innovating within our business model enables us to stay ahead of the curve, pivot when necessary, and seize new opportunities. By introducing novel products, services, or approaches, we can capture market share and establish ourselves as industry leaders.
Thanks to Young Pham, Biz Report!
---
#3- S
triking equilibrium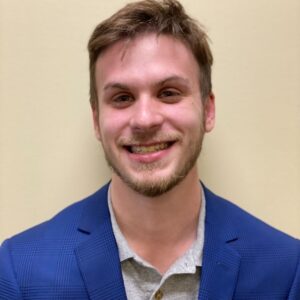 I perceive the role of a CEO through a dual lens, that of a leader and a mentor. To me, being a CEO entails striking a delicate equilibrium between steering one's organization toward success and fostering a culture of care and encouragement for colleagues, clients, and the wider community. In my view, CEOs shoulder a profound responsibility to rectify global challenges through innovation, the creation of opportunities, and visionary leadership. Each day, I embrace the opportunity to face challenges head-on, and draw inspiration from diverse perspectives.
Thanks to Joshua Fields, The Next Step Programs!
---
#4- H
aving the vision and determination to lead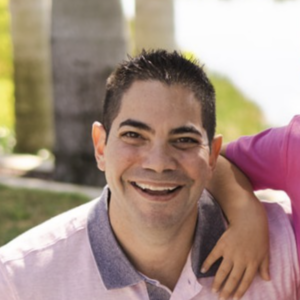 For me, being a CEO means having the vision and determination to lead a company towards its goals. It means being able to inspire and motivate employees, making tough decisions when necessary, and working tirelessly to ensure the success of the organization. Being a CEO also means shouldering a great deal of responsibility. As the leader of a company, I am ultimately responsible for its overall performance and direction. This requires constantly staying informed about industry trends, keeping a close eye on financials, and being adaptable to changes in the market.
Thanks to Evan Tunis, Florida Healthcare Insurance!

---
#5-
Setting the vision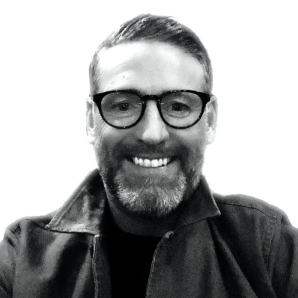 Being a CEO is a complex and unique feeling. One of my go-to phrases is that being a CEO can sometimes be one of the loneliest places in the world because so much relies on your leadership. In fact, I often refer to myself as my company's janitor, CEO, and board member meaning that I have to be prepared to do just about everything. As a CEO, I'm responsible for setting the vision, building a strong team, raising capital, executing the vision, and managing the people I work with every day. It is certainly a difficult and challenging job but that's why I love doing it.
Thanks to Ryan Davies, Cancer Vax!

---
#6- L
ead with logic and compassion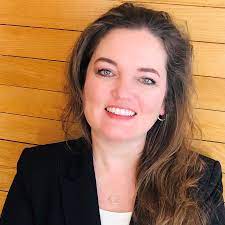 Believing in your team when they may not believe in themselves. Cultivating an environment of asking hard questions and being there to help support the growth. Being a CEO means taking leadership books on vacation for fun reading and researching methods to motivate a team. It is always setting an example, and support with resources and tools each individual's success. It is the willingness to be able to do the daily work and the wisdom to train and empower others to rise in responsibility and pay. Being a CEO is to lead with logic and compassion. 
Thanks to Tammy Jordan, Fruits of Labor Inc!
---
#7- F
oresight & resilience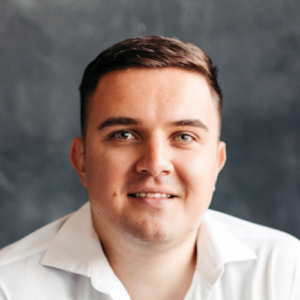 Being a CEO, especially at Echo, is like navigating a ship through ever-changing waters: it requires foresight, resilience and a deep understanding of both the nuances of our industry and the diverse talent we seek to place. Steering this ship means waking up every day with the weight of responsibility on your shoulders, driving our vision forward and making decisions that affect not just the bottom line, but the lives and aspirations of our clients and candidates alike. It's a role full of challenges, but each hurdle overcome only adds to the satisfaction of leading a team that's making a real difference in technology recruitment.
Thanks to Lou Reverchuk, Echo Global!
---
#8-
Being accountable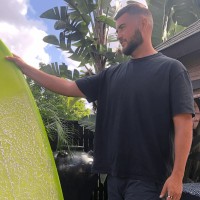 Being a CEO means being accountable for everything that happens inside your company, from the design of its products to the customer service it provides. As a CEO, you're responsible for every aspect of what your company does, and it's up to you to make sure that things run smoothly and keep everybody happy. It's not easy being a CEO. You're always under pressure, always working against deadlines, and often have to deal with disagreements between members of your team. But I love being able to see my vision come to life through the work of others—it's an amazing feeling!
Thanks to Mac Steer, Simify!
---
#9- Fostering a culture of creativity and performance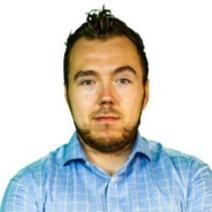 It signifies a profound responsibility that initiates an ongoing journey of growth, learning, and leadership It involves team leadership, fostering a culture of creativity and exceptional performance, and creating a workspace where every team member not only experiences a sense of belonging but also holds a valued role and is highly motivated to achieve excellence. Ultimately, serving as a CEO requires exemplifying virtues such as resilience, adaptability, and a perpetual readiness to confront obstacles directly.
Thanks to Eugene Klimaszewski, Mammoth Security!
---
#10- Conventional duties of team leadership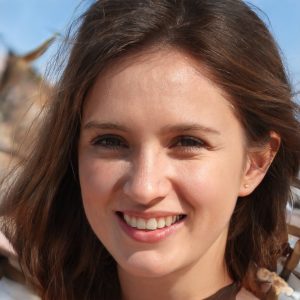 My perspective on being a CEO transcends the conventional duties of team leadership. I perceive my position as one that opens avenues for education and advancement while nurturing a supportive community that echoes my enthusiasm for animals. My choices are consistently shaped by the welfare of pets and their human families, ensuring I honor the confidence our community invests in us. Thus, my role as a CEO is more than a mere designation; it is a daily pledge to contribute positively to the lives of pets and those who cherish them.
Thanks to Dr. Mollie Newton, PetMeTwice!
---
#11- Leaving a lasting mark on the world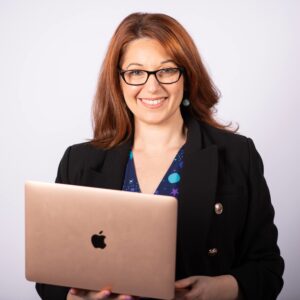 To me, being a CEO is about leaving a lasting mark on the world, a legacy that goes beyond profits and speaks to the lives we touch. It's about creating a path to freedom and prosperity, not just for myself but for all those I have the privilege to work with, ensuring that the performing arts continue to inspire and enrich lives for generations to come. Fostering an environment where creativity flourishes, where innovation thrives, and where my team and I work in unison to unlock their full potential.
Thanks to Josephine Lancuba
---
#12- Balancing acts of a CEO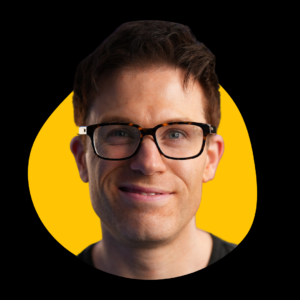 Being a CEO means answering to clients, team, management, and anyone else who associates with the company! It's a great honor to have the role but it's also a huge responsibility to navigate a company through such a complicated and changing world, whilst trying to find the right balance between looking after your team, pushing the company's growth, and delivering the best work for your clients. It means lots of listening, considering different opinions, and being ultimately responsible for the decisions and direction the company chooses.
Thanks to Tim Cameron-Kitchen, Exposure Ninja!
---
#13- Embracing the constant journey of learning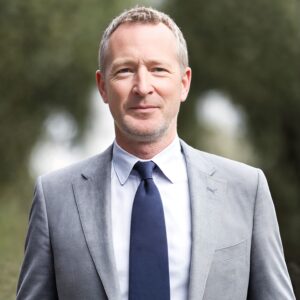 Being a CEO means embracing the constant journey of learning and adaptation. It's about having the willingness to evolve and pick up new skills, especially in the face of unexpected challenges. I've always believed in the power of a learning mindset. I educated myself on topics like dropshipping and affiliate marketing, embarking on a self-initiated learning process. This journey laid the foundation for my future success. It taught me to have the determination to continuously learn, adapt, and find innovative solutions, even when the path ahead is uncertain.
Thanks to John Murphy,  Ebike Generation!
---
#14- B
eing

a visionary captain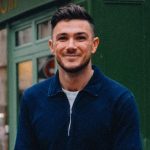 It's about being a visionary captain, charting the company's future. It's about creating a culture of creativity, adapting to change, and ensuring everyone is on board with the mission. I've seen it first-hand and learned how to handle the challenges that come with it. I've also seen what running a business from startup to market leader is like. If you want to be a CEO, it's all about being a leader, having a plan, and keeping things moving forward. It's an exciting journey with a goal, and it all comes down to everyone working together to get there.
Thanks to James Smith, Travel-Lingual!
---
#15- Embracing a role that goes beyond titles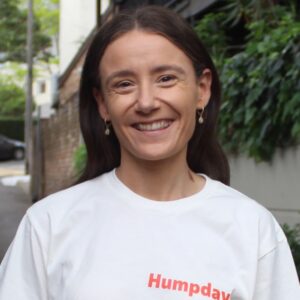 Being a CEO means embracing a role that goes beyond titles and responsibilities; it embodies a commitment to a vision and a culture that permeates every aspect of our business. Bringing the team along the journey by being transparent in your company mission and vision, you're better able to carry that vision through all levels of the organization, enabling it to exist outside of you. Being dedicated to embodying and championing the culture, setting the standard for the team, and ensuring the values are woven into every decision and interaction,
Thanks to Kara Zervides, Humpday!
---
#16- Being tough & showing grit and resilience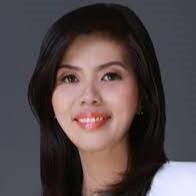 CEO's need to be adaptable and agile, capable of navigating through challenges and making tough decisions for the benefit of the organization. Overall, being a CEO from the perspective of business owners and leaders is a combination of strategic thinking, leadership, management, communication, financial acumen, accountability, and adaptability. It is a position that requires a holistic approach to effectively lead and grow a successful business. It means being tough and showing grit and resilience when faith runs low in others, keeping everyone motivated on the ground.
Thanks to Jennifer Mea, Crestpoint Consulting!
---
#17- Being responsible for every team member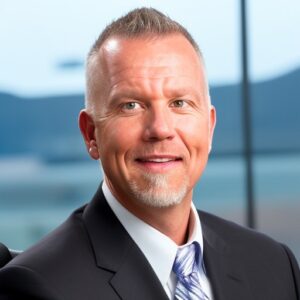 Being a CEO means that I am responsible for every member of my team. I have seen this company grow tremendously and I have worked just about every position in the company, from court runner to process server. Having had this unique perspective has allowed me to understand that a company is only as strong as its employees. We currently have a number of employees that have been with us for over 20 years! I am currently in my 9th year as CEO and our staff continues to be the heart of the company. Those company-sponsored Tacos Tuesdays, have really helped our staff form a strong and lasting bond.
Thanks to Jeremiah Jones, Bosco Legal Services, Inc.!
---
#18- Blend of leadership, innovation, and responsibility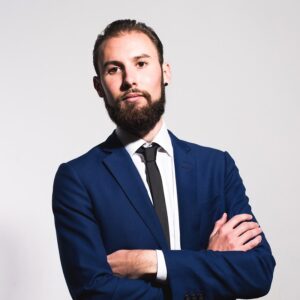 Being the CEO means steering the helm of an organization that plays a pivotal role in helping individuals and businesses make informed financial decisions. As CEO, my primary commitment is to our customers, ensuring they have access to the best and most transparent information to navigate the complex world of banking and finance. It also means continually pushing the boundaries of what we can achieve, harnessing cutting-edge technology, and collaborating with a highly motivated and talented team. This role means setting a high standard for integrity, transparency, and accountability.
Thanks to Percy Grunwald, Compare Banks!
---
#18- B
eing

a change agent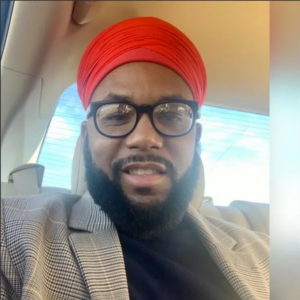 Being a CEO entails accepting a one-of-a-kind opportunity and responsibility. It all comes down to navigating the ship, establishing the vision, and, most importantly, servicing the people. Every day, I am inspired to lead a team of people who share my enthusiasm for providing accessible and affordable insurance solutions for those living with diabetes. Being a CEO entails being a change agent, an innovator, and a compassionate leader. It's all about changing the world one diabetic at a time.
Thanks to Hassan Sanders, Diabetic Insurance Solutions!
---
#19- Crafting vision and embracing responsibility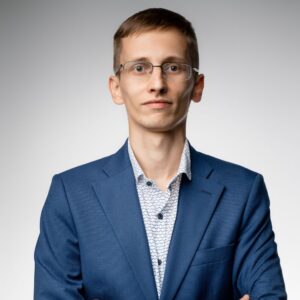 To me, being a CEO embodies the utmost freedom to chart one's own course, enabling me to manifest my vision in its purest form. But, like any true freedom, it is paired with profound responsibility—each decision, big or small, impacts lives, dreams, and livelihoods. It grants me the canvas to paint with unbridled creativity, to think outside conventional boxes, and to foster an environment where innovation isn't just welcomed—it's celebrated. Ultimately, the role intertwines the thrill of entrepreneurial freedom, and the joy of artistic creation,
Thanks to Aliaksandr Parmon, FlaxLin Eco Textiles!
---
#20- Making a meaningful impact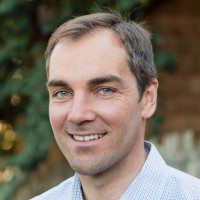 Being a CEO means more than just holding a title; it's about making a meaningful impact. It means at the end of the day, I'm making a difference. Having the opportunity to utilize my data skills to help design a platform that supports families raising children with disabilities is not just a job but a calling. The smiles on the faces of parents and the improvements in the lives of these children are my daily motivation. And being mission-driven means our team is committed to creating a brighter future for these families together.
Thanks to Seth Besse, Undivided!
---
#21- Having the freedom to pursue passions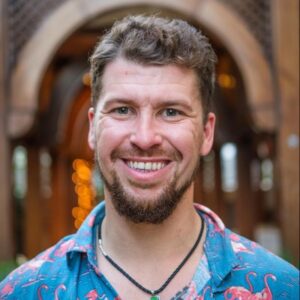 To me, being a CEO means having the freedom to pursue my passions, while still progressing in my career. Yes, it involves a lot of accountability, and there are times when I feel the pressure. But, ultimately, the responsibility rests with me, and that's liberating. My journey as an entrepreneur and CEO has led to new experiences, discoveries, and adventures. I've been able to indulge my love of travel, and even make a business out of it, and I've learned so much along the way.
Thanks to Will Hatton, The Broke Backpacker!
---
#22- Being in charge of strategic decisions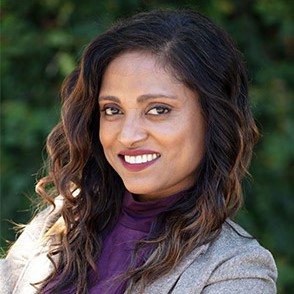 As CEO, I'm in charge of strategic decisions, financial stability, and day-to-day operations. That means being open, honest, and honest, as well as working together to achieve our brand's goals. In addition, as a CEO, you must be able to adjust to the ever-evolving business environment, stay abreast of market developments, and make fast-paced decisions. It's a huge responsibility, but it's also incredibly rewarding because you get to see your company grow, develop, and make a difference in the industry. It's about creating a great company culture and giving our team the tools they need to succeed.
Thanks to Priyanka Swamy, Perfect Locks LLC!
---
What does being a CEO mean to you (define being a CEO, entrepreneur, or business owner)? Tell us in the comments below. Don't forget to join our #IamCEO Community.