Let's cut through the noise and get back to simplicity because you have a business to run!
There's so many sites and so much news out there it can be hard for a busy entrepreneur to cut through the noise and get the best ways to help out his or her business. The Top 5 presented by CEO Blog Nation distills the best information for entrepreneurs and business owners from across the web to help out your business. We focus on 5 categories: (1) Tips and advice (2) Guest Post/Blogs (3) News (4) Guides and (5) Events.
Business Tip: Answering Questions from Customers (via What if Aesop Owned a Business?) – A blog can be leveraged in numerous ways for entrepreneurs and business owners. One of the ways is to answer customer questions.
Guest Post:  Why I like the Sequester (Despite Flight Delays) (via Inc) – But the sequester, which went into effect on March 1, is working, too. It is forcing the government to make hard choices and, like generations before, I'm being asked to make sacrifices. This is a good thing.

News: The Rise of the Graduate Entrepreneur (via The Independent) – Britain's booming tech industry is gasping for new talent and fresh ideas. Duncan Hopwood examines the options open to bright graduates.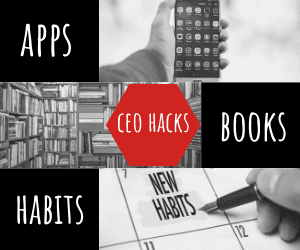 Guide & Advice: A Beginner's Guide to Conducting Business Abroad (via Under 30 CEO) – Though good managerial skills are as important in the global business arena, investors should follow a few steps when starting their businesses abroad.

Event: 2013 Content Marketing Strategies Conference – May 7-9 in California