Let's cut through the noise and get back to simplicity because you have a business to run!
There's so many sites and so much news out there it can be hard for a busy entrepreneur to cut through the noise and get the best ways to help out his or her business. The Top 5 presented by CEO Blog Nation distills the best information for entrepreneurs and business owners from across the web to help out your business. We focus on 5 categories: (1) Tips and advice (2) Guest Post/Blogs (3) News (4) Guides and (5) Events.
Business Tip: Infuse Your Personality (via What if Aesop Owned a Business?) – Goat has a very outgoing personality and he used his personality to showcase his business.
Guest Post: How to Turn Your Customers Into Company Evangelist (via Under30CEO) – If you want your customers to sing your praises, and advertise your company for free, you need to come up with a way to educate them on the essentials.
News: Walmart Offers Entrepreneurs A Chance to Compete for Shelf Space (via Entrepreneur) – Having Wal-Mart pick up your product can turbocharge your sales. Today, the retail giant announces a crowdsourcing contest for entrepreneurs, business owners and inventors to compete for shelf space. To be part of the social contest, called "Get on the Shelf," entrepreneurs need to submit a video about their product by July 31, according to Wal-Mart. The winner's product will be sold on Walmart.com and potentially in some stores, the Bentonville, Ark.-based company says.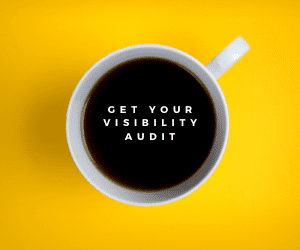 Guide & Advice: How to Get On TechCrunch Part 2 (via Under30CEO) – In part one, we discussed why PR is important. In part two, we discuss the PR process and how to increase your chances of press by 500%.
Event: DC Nightowls Coworking @ Affinity Labs (Eventbrite) – Welcome to our monthly coworking session at Affinity Lab! Affinity Lab is an entrepreneurial launch platform serving a rich community of creative businesses, non-profits and start-ups. BYOProject, your brilliant minds, and a willingness to help your peers. If you plan to attend only to advise, please let our hosts know. Short, capped introductions will occur around9:45pm.