CEO Blog Nation, niche blogging community, launches a new website with daily business tips and lessons for entrepreneurs.
Washington, DC, MD & VA January 07, 2013
The niche blog network CEO Blog Nation is once more proving its dedication to helping business owners and entrepreneurs with the path to owning their own business and maintaining existing ventures. 'What if Aesop Owned a Business?' is a member of CEO Blog Nation and will provide daily business lessons, tips and advice to entrepreneurs, startups and business owners.
Because business owners and entrepreneurs often experience potholes when starting and managing their ventures, CEO Blog Nation launched their new site with the hopes of providing lessons and tips distilled into short, bite-sized lessons similar to Aesop's fables. The lessons will cover various business topics including business strategy, marketing, business planning, bootstrapping, finances, human resources, leadership and more.
Continuing with its culture of creativity and innovation, CEO Blog Nation hopes the new website will condense the lessons and offer quick advice for entrepreneurs on the go. For these entrepreneurs whose time is precious and look to maximize their time while still gaining advice and guidance, this new website aims to fill that void. Rather than read through a 2,000 word blog post or a 400 page book, business owners will be able to read these short fables on the go.
There is a phrase often quoted: "A lesson learned is a lesson earned." For those entrepreneurs who have earned their lessons the hard way, CEO Blog Nation provides a platform to spread those lessons and advice for other business owners so they don't make the same mistakes or experience the same pitfalls. CEO Blog Nation hopes to make it easier for entrepreneurs to start and successfully manage their ventures. This is the spirit of CEO Blog Nation and it is what makes CEO Blog Nation a hub for lessons, advice, tips, information and stories for entrepreneurs, startups and business owners.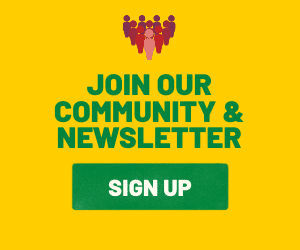 With the launch of "What if Aesop Owned a Business?', be sure to follow CEO Blog Nation on Facebook and Twitter and subscribe to the site to get the daily lessons sent directly to your inbox. Entrepreneurs and business owners interested in reading posts and articles to help manage their ventures can visit CEOBlogNation.com, Hearpreneur.com, DMVCEO.com, TeachACEO.com and RescueACEO.com or contact Gresham Harkless or press(at)ceoblognation(dot)com.
About Aesop:
Aesop's history and past is often debated, but legend states that Aesop lived during the sixth century BC. He was born a slave that lived under two different masters, Xanthus and Ladmon, the latter which granted his freedom as a reward for his wit and intelligence. Aesop was a fabulist or story teller who is credited with numerous fables which have been compiled into Aesop's Fables. No writings by him survive, but numerous tales were credited to him and are characterized by animals and inanimate objects that possess human characteristics including the ability to speak and solve problems.
About CEO Blog Nation:
CEO Blog Nation is community hub for entrepreneurs and business owners to gain news, information, tips and resources to help manage and run their ventures. CEO Blog Nation currently includes the sites Hearpreneur.com, DMVCEO.com, TeachACEO.com, RescueACEO.com, What if Aesop Owned a Business? and Progreshion. The network was founded to be a voice and platform for entrepreneurs and business owners, and with its niche blogs focusing on unique aspects of entrepreneurship, the community provides a consolidated resource which is extremely beneficial to any business owner looking for a one-stop-shop for guidance, advice and information.