As an entrepreneur, you have that gadget, habit, app, or book that makes your work easier, and motivates you to do more and that's what we refer to as a CEO Hack. It helps you achieve maximum productivity and stick to your goals regardless of the hurdles you face as an entrepreneur. For instance, it could be a pro tip on managing employees to make the workplace a conducive environment for everyone. Maybe it's an app that you have which helps you plan and execute tasks on time. It could also be a book that you read and it brings ideas your way on how to scale your business. The list goes on.
You can check our CEO Hacks and different entrepreneurs' CEO Hacks below where we have insightful responses.
#1- Developing a habit of taking the initiative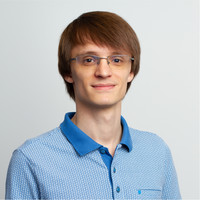 Don't be paralyzed by a lack of signs or wait for an opportunity to appear; seize the moment! I learned this lesson first-hand when fear caused me to pause too long someone else stepped up with an identical idea which was then executed successfully while my plan crumbled away. So please, don't miss out on what could be that golden break get started now and see where you can go! Even if nothing comes from it in terms of tangible results at least valuable experience will surely come your way.
Thanks to Yehor Melnykov, Lawrina!
---
#2- Staying organized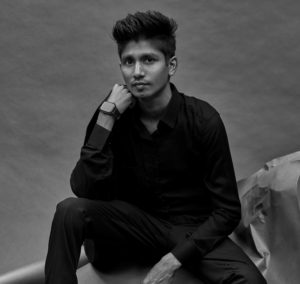 In my opinion, the best hack to be successful in running your own business is to stay organized and be proactive when it comes to tapping into a variety of learning resources. As a photographer, putting a plan in place to stay organized with my calendar, events, shoot dates, and even my day-to-day schedule can really build a good flow in my daily routine and organize each of my days in a way that will make me the most productive in my business.
Thanks to Ravin Goyal, Ravin Goyal Photography!
---
#3- Having an efficient team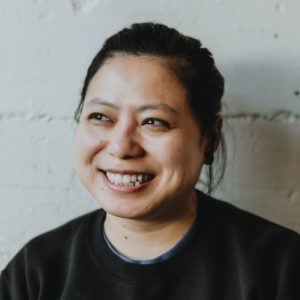 My favorite hack/resource that makes me successful as a CEO is having an efficient team and delegating tasks effectively. I need to take charge of the overall operations, but having a reliable team that can handle specific tasks with professionalism is also essential. By delegating tasks, I can stay on top of the company's objectives while still having free time to focus on other things, such as business strategies or developing new
products.
Thanks to Sinoun Chea, ShiftWeb!
---
#4- Reading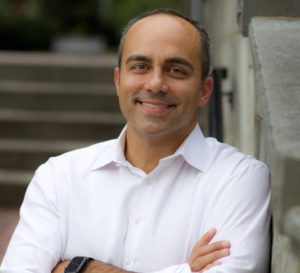 I believe successful business leaders are avid learners. Curiosity helps you seek out knowledge, grow and run away from stagnation. For me, reading is a good way to expand my knowledge and become better at what I do. I have made it a regular habit, reading for at least one hour every day. I not only enjoy reading books and articles about business but biographies and non-fiction books too. This has exposed me to many new ideas, insights, and ultimately self-reflection.
Thanks to Jose Costa, Magnolia Wash Holdings!
---
#5- Using the Evernote tool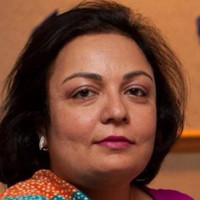 As the CEO and founder of GenX Consulting Group, I find that one of my favorite hacks for success is Evernote. With Evernote, I'm able to keep track of all the details of a project in one central place and make sure everyone is on the same page. It ensures communication is clear which reduces errors and speeds up delivery times. In addition, Evernote makes it easy to stay organized and quickly access important documents, contacts, and other items so nothing slips through the cracks.
Thanks to Naheed Mir, RugKnots!
---
#6- Optimizing calender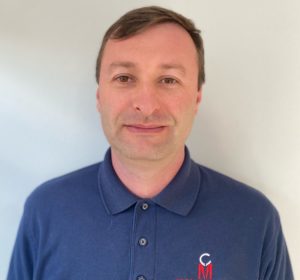 Optimizing my calendar for each workday is something I've done for a while and helps me be the best CEO I can be. The evening before, I will create events in my calendar to guide me through the day and keep me on schedule. If I am working on a project and believe it should take me an hour to do, I'll create that event in my calendar for that time frame. This can keep me from spending too long on one project and will push me along to the next thing that needs to be done.
Thanks to Stan Caramalac, Move Central!
---
#7- Setting daily goals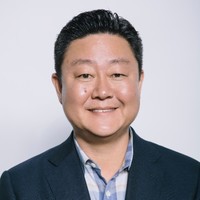 Setting daily goals is a tremendously effective way to increase productivity. First and foremost, by creating daily goals, you give yourself a level of productivity that is both attainable and actionable and that you can work toward every day. Also, by successfully completing everyday tasks, you can position yourself to gradually achieve long-term objectives in the future. And if you can accomplish a daily objective, you can accomplish your weekly goals as well.
Thanks to Brian Lee, Arena Club!
---
#8- Effective delegation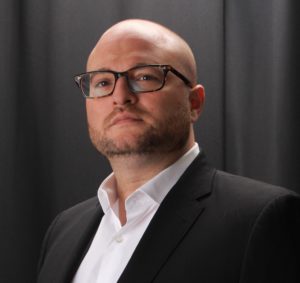 Effective delegation involves identifying the right people for specific tasks, providing clear instructions and expectations, and giving feedback and support throughout the process. By delegating effectively, CEOs can not only improve their own productivity and effectiveness but also build a strong and motivated team that can help the company achieve its goals.
Thanks to Jared Weitz, United Capital Source Inc.!
---
#9- Planning and organizing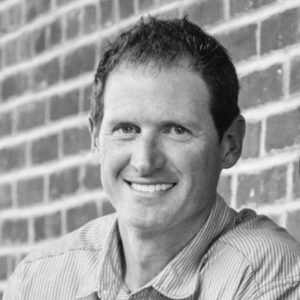 I have always been fond of organizing and *planning* things. It helps me keep track of my activities. Starting a business can feel overwhelming. There are a ton of new tasks to do every day, and just when you think you are done, more come up. Having a daily planner can help you coordinate and keep track of all your tasks. I have different lists for daily, weekly, monthly, and even yearly tasks. I also like to add taking breaks and doing some activities in the planner.
Thanks to Doug Van Soest, SoCal Home Buyers!
---
#10- Using the Apple Podcast app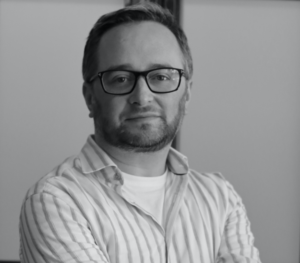 The Apple Podcast app is a resource I use all of the time and it definitely qualifies as something that has helped me grow as a professional. The number of excellent business podcasts these days is outstanding and they are filled with free, insightful information. You just have to click that icon, search for what you'd like, and fill your day with lessons. From finance, entrepreneurship, real estate, and even self-help stuff that can connect with you personally, there's so much available to listen to.
Thanks to Jonathan Phillips, inMotion Real Estate Media!
---
#11- Engaging in meditation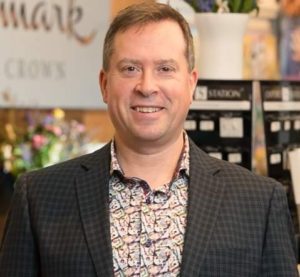 As a business owner, my preferred CEO strategy is engaging in mindfulness meditation using the Headspace app. I have found that this practice helps me alleviate stress, boost productivity and make superior choices. Additionally, I enjoy perusing business literature such as "The Lean Startup" and "Good to Great." Ongoing education assists me in remaining knowledgeable and making well-informed decisions that positively impact my enterprise
Thanks to Shawn Stack, Hallmark Timmins!
---
#12- Waking up early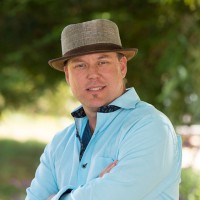 Waking up early and maintaining well-being is my favorite CEO hack that helped me in my success. As a CEO, it's no secret that a great morning routine is the best way to start your day. On top of that, waking up at 5 AM has proven to help me in being successful! The reason: I have my mornings to meditate, clear my mind, and focus on planning out my to-do list before my workday starts.  Having those several hours to truly organize
and manifest what I want out of my day prior to beginning client work is what allows me to be so successful in what I do.
Thanks to Garth Watrous, American Hat Makers!
---
#13- Books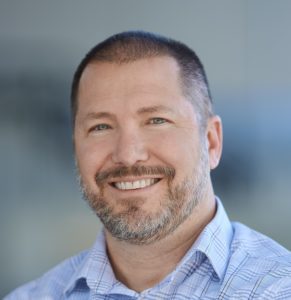 A book has definitely helped me flourish as a CEO, but there's no specific book I can recommend. To be honest, any book at all and the act of reading have done wonders for me and have helped me develop as a CEO. I started keeping a book close to me at all times and, when I need a break or would like to refresh my mind, I read a few pages. It has been so great. From thriller stories to non-fiction biographies, and everything in
between, it appears as though the act of reading can do a lot for CEOs.
Thanks to Tim Woda, White Peak!
---
#14- Lean Startup by Eric Ries book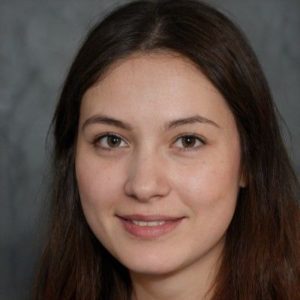 The Lean Startup by Eric Ries book provides a methodology for developing and launching new products or businesses. It emphasizes the importance of rapid experimentation, customer feedback, and continuous improvement. Trello is a project management tool that allows teams to organize tasks and collaborate on projects. Many CEOs find it helpful for keeping track of tasks and ensuring that everyone is on the same page. Calendly is a scheduling tool that allows others to easily book meetings with you based on your availability.
Thanks to Martina Genao, Emergency Plumbing!
---
#15- Having peers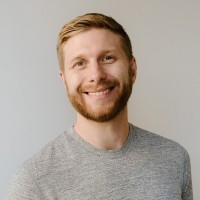 The most important resource in my life is my peers who are also running companies. I'm lucky to have a group of fellow founders who I can call anytime and get real answers to tough questions. Peers are way more important than mentors. You need people who are with you in the process that can share insights in real-time. Building a community that I can lean on in both good times and bad has been a key factor in my success.
Thanks to James Clift, Durable!
---
#16- Employee empowerment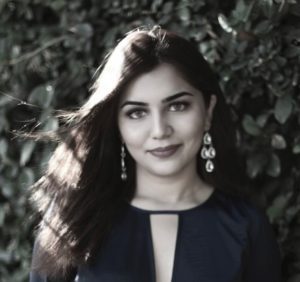 My greatest CEO hack is making my employees my utmost priority. For example, my company offers benefits and opportunities that many of our competitors do not. We teach our trade to our employees free of cost, giving them an opportunity to learn a new skill that they can take with them long after their employment with us. We also provide annual raises, performance bonuses, and healthcare spending stipends that our employees cannot find with most of our competitors.
Thanks to Sumeer Kaur, Lashkaraa!
---
#17- Meditation app called Headspace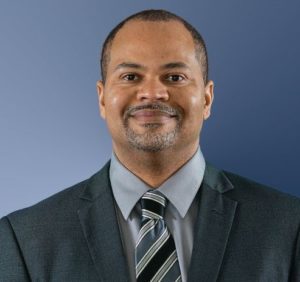 My favorite CEO hack that makes me more effective as a business owner is called Headspace. I love this meditation app because it helps me stay focused and motivated all day. I can be as productive as possible by being organized and setting priorities. I also make sure to set aside 10 to 20 minutes every evening to prepare for the next day. This enables me to get going quickly in the morning and guarantees that I am prepared for any problems that may arise.
Thanks to Jeff Johnson,  Simple Homebuyers!
---
#18- Building effective communications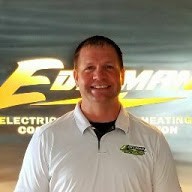 The hack I'm going to share relates to effective communication. As a CEO, effective communication is vital, and a personalized approach is key to building strong relationships with employees, clients, and other stakeholders. By recognizing people as unique individuals and understanding their specific needs and pain points, I'm able to tailor my communication and offer targeted solutions. This creates a sense of trust and shows that I value their perspectives, leading to long-term, mutually beneficial relationships that benefit both parties.
Thanks to Kraig Edelman, Edelman!
---
#19- Building a strong network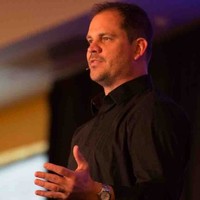 As a CEO, I have found that one of the most effective resources for success is building a strong network of mentors and advisors. Connecting with experienced entrepreneurs and business leaders has been invaluable in providing guidance, support, and new perspectives on challenges and opportunities. Another resource that has been helpful is productivity software like ours at SparkMembership. It allows me to organize and track my schedules and tasks, collaborate with team members, and stay on top of deadlines.
Thanks to Ron Sell, Spark Membership!
---
#20- Color coding in calendar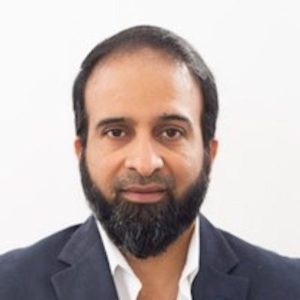 Using the categorization ability in my calendar allows me to assign different colors for different tasks or projects. For example, for focused time, I use green coloring. For internal meetings, I use light blue. For deadlines, I use red. By using this feature, I am able to quickly glance at my calendar and know what my day entails. This allows me to ensure I am prepared for upcoming meetings or approaching deadlines. While a simple feature, it has allowed me to be more productive.
Thanks to Asker Ahmed, iProcess!
---
#21- A book 7 Habits of Highly Effective People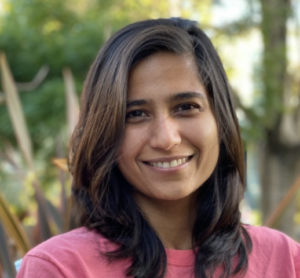 My favorite CEO resource is a book called The 7 Habits of Highly Effective People by Stephen Covey. It's about how to improve your leadership skills and build a better team by creating processes that make everyone in your company more productive. The book teaches you how to identify your own strengths and weaknesses, so you can focus on improving your weaknesses instead of trying to be good at everything. It also teaches you how to delegate tasks so that you can focus on the things that bring value to your company while letting other people do the work they are best suited for.
Thanks to Gauri Manglik, Instrumentl!
---
#22- Practicing sports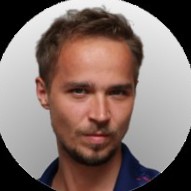 Although being a CEO, a husband, and a father is time-consuming, I manage to keep all of those roles going by cultivating the right habits. My favorite CEO hack/resource is practicing sports. In my case, this means swimming and playing basketball. I have made it a point to participate in organized sports on a weekly basis. This provides an opportunity to disconnect from the stress of my daily duties and refresh my mind and body. As a result, I can stay focused on my obligations and perform at the highest level.
Thanks to Tomek Młodzki, PhotoAiD!
---
#23- Being with supportive people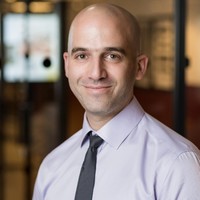 No matter how close you are to the person, if they talk negatively about your dreams, you need to cut them off or avoid them completely. If they can't support you or inspire you, they can affect your life completely no matter how hard you try to ignore them. Words and aura are powerful things, their negativity can destroy your self-confidence which is one of the most important things to have for a person to be successful. Be with people that inspire and support you and you'll see how much it will benefit you.
Thanks to Guy Hadas, Age Group!
---
#24- Scheduling my day in advance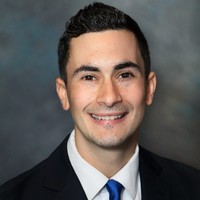 My favorite CEO hack that makes me successful is scheduling my day in advance. I like to plan out my tasks and prioritize the most important tasks first. This helps me stay organized and productive throughout the day. Additionally, it allows me to allocate time for unexpected tasks or setbacks that may arise. Scheduling my day also helps me remain accountable for completing tasks, which helps me stay on track and reach my goals. I also like to use a digital calendar app to help manage my day-to-day activities.
Thanks to Alex Capozzolo, SD House Guys!
---
#25- Using the Toggle app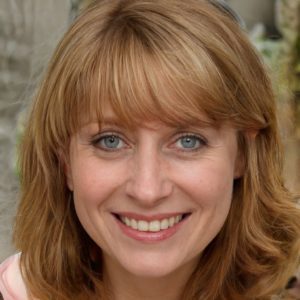 As a successful CEO, one of the most essential tools I use to get the job done is my favorite app called Toggl. It not only allows me to track my daily work activities to make sure that everything is getting done in an efficient manner, but it also has helpful built-in features such as task timers and reminders. It helps me stay on top of all my tasks so I can remain productive and focused throughout the day while increasing productivity. Toggl has exponentially helped increase my success as a CEO and enriched my overall work experience.
Thanks to Kreisel Jaquish, Hellovein!
---
#26- The book called Rework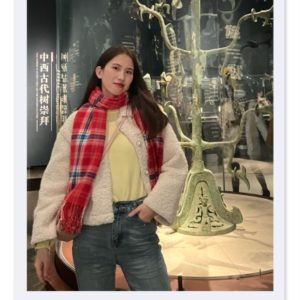 Rework is the best book for aspiring entrepreneurs. It's for people who want to make a name for themselves in the industry. The book clearly outlines that you need to leave the competition behind. Instead, focus on what you are passionate about. There's no such thing as a structured plan; instead, keep things free-flowing. Once you have a rigid plan, you will try to follow it and become lost in following the bullet points outlined.
Thanks to Jessica Shee, iBoysoft!
---
#27- Having an exercise routine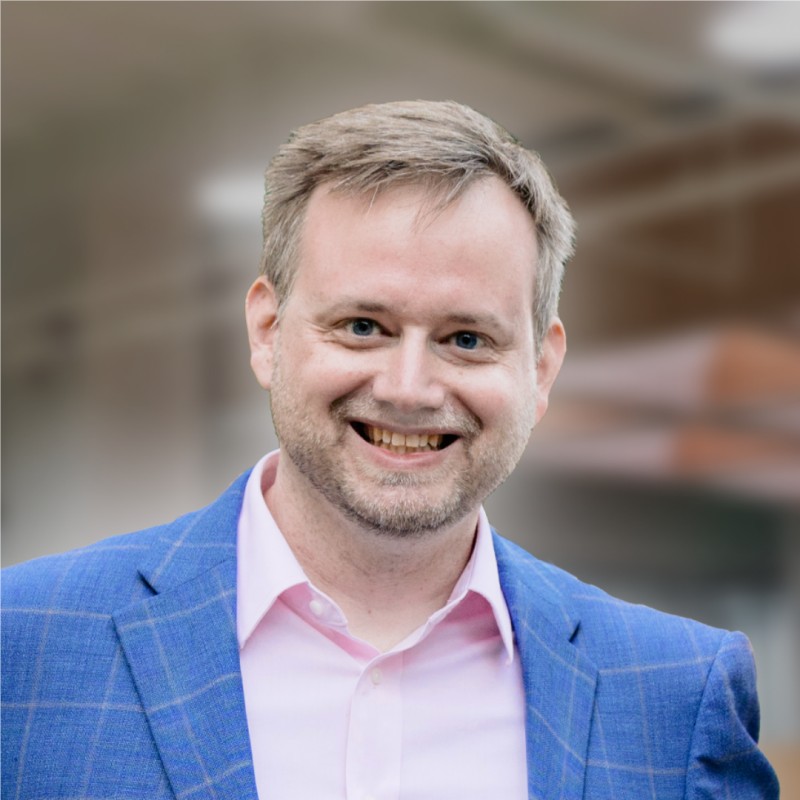 The reason I've been successful in my role as a CEO is because of my healthy lifestyle. By paying special attention to my diet and exercise, I've found myself performing my leadership responsibilities better. I have had to make drastic lifestyle changes to improve my performance at work. By having an exercise routine and eating a nutrient-rich diet, I've found that has had a positive impact on my mood. This has improved work relationships and enabled me to become a better leader. Before, I used to be a workaholic and underestimated the power of a healthy lifestyle.
Thanks to Mark Wenger, MyGov.me!
---
#28- Using the Trello tool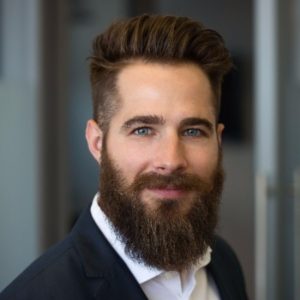 A tool I could not survive without is Trello. It is my best CEO hack for being successful. I used a simple to-do list for managing my tasks and projects. But as my team and organization have grown, I realized that things were getting lost. Trello has allowed me and my team members to manage all the tasks effectively without losing any data. It has enabled us to manage and plan our work collaboratively. It has been an organizational blessing for us. That has helped us increase our productivity, further leading to an increase in profit margins.
Thanks to Marcus Arcabascio, GIS Maps!
---
#29- Trying new ideas constantly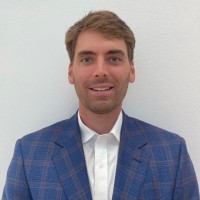 My favorite CEO hack is to keep a daily task journal. Every day, I list out the tasks that I need to accomplish in order to hit my goals. This helps me focus on what's important and get things done quickly. Additionally, this enables me to track progress over time and identify any areas where I may be falling behind or wasting time during the day. Furthermore, I find that taking regular breaks throughout my workday helps me stay motivated and productive.
Thanks to Justin Carpenter, Modern Maids!
---
#30- 52-17 rule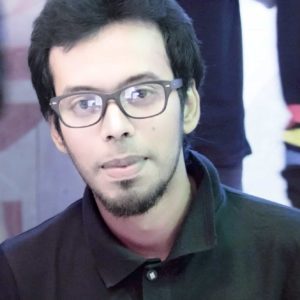 My favorite CEO hack/resource is the 52-17 Rule. The rule states that you should work for 52 minutes, then break for 17 minutes before starting again. This method of working has been proven to increase focus and productivity, allowing me to get more done in less time. Additionally, I find that regular short breaks help to refresh my mind and energize me for the next round of work. With this hack, I'm able to stay focused and productive throughout the day. I highly recommend it to anyone looking to increase their productivity.
Thanks to Fred Hoffman, The True Wilderness!
---
What's your favorite CEO hack/resource (app, book, or habit) that makes you successful? Tell us in the comments below. Don't forget to join our #IamCEO Community.