As an entrepreneur, you have that gadget, habit, app, or a book that makes your work easier, and motivates you to do more and that's what we refer to as a CEO Hack. It helps you achieve maximum productivity and stick to your goals regardless of the hurdles we face as entrepreneurs. For instance, it could be a pro tip on managing employees to make the workplace a conducive environment for everyone. Maybe it's an app that you have that helps you plan and execute tasks on time. It could also be a book that you read and it brings ideas your way on how to scale your business. The list goes on. You can check our CEO Hacks and different entrepreneurs' CEO Hacks below where we have insightful responses.
#1- Don't let the guilt come your way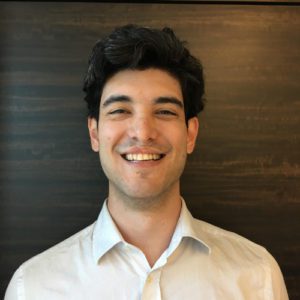 Don't let the guilt of working in the building you sleep in prevent you from taking five minutes to relax. Set a reminder to get up and stretch every hour or so. Set in office hours and communicate these with both colleagues and family. Go for a walk, enjoy fresh air, or spend time with others who might also be in the house. Make adjustments as necessary and be kind to yourself. If you're kind to yourself, you can think clearly and work efficiently, making you more productive.
Thanks to Jake Marmulstein, Groundbreaker!
---
#2- Delegating tasks to other people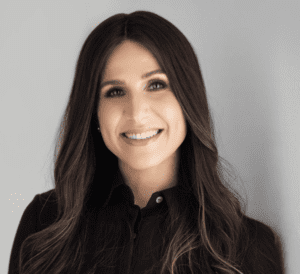 This helps me maximize productivity and focus on tasks that grow the business. I've hired a company to help me plan and manage social media. I also work with an incredible writer and editor to help me, since so much of what I do requires writing (which is very time-consuming and not my strong suit). My family is incredibly supportive my husband helps with all finances related to my business, he is a huge emotional support and my older daughter is a trooper.
Thanks to Rorie Weisberg,  Food You Love: That Loves You Back!
---
#3- The books that I keep close to me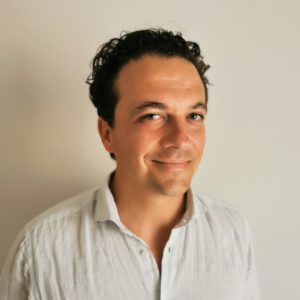 One of the books that I keep close to me always is 'Disciplined Entrepreneurship: 24 Steps to a Successful Startup by Bill Aulet. When things get chaotic, I know I can turn to this comprehensive guide to remind me of all the things I can control and to lead me back to a systematic approach and refocus my attention. The book emphasizes that entrepreneurship is not innate, but a skill and an approach that can be learned. Staying open to learning, even if it's through failures, is key to success.
Thanks to  Bogdan Marinescu, Digital Trails!
---
#4- Nipping distractions in the bud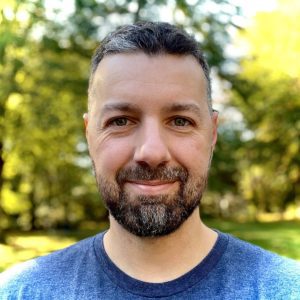 After taking a long hard look at my day, I was able to identify all the seemingly innocent distractions that took up more time than they were worth. Be it unscheduled calls, distracting email notifications, or even time spent on platforms like LinkedIn & Twitter a no. of activities that we deem productive only end up hindering our progress. By understanding just how much time was spent on these unimportant tasks & eliminating them, I was able to get twice as much done in the day, making every single hour count.
Thanks to Brian Casel, ZipMessage!
---
#5- Getting up early in the morning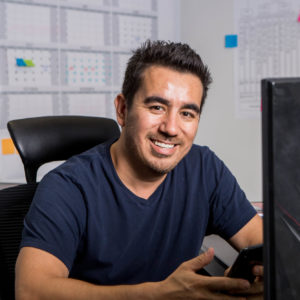 In the morning I`m full of energy, and I focus on the most difficult tasks. In the evening I do routine work, which doesn`t need lots of energy. I prefer to concentrate on high-value work, and low-value activities I delegate. High-value work is an activity, which leads to a precious outcome. Low-value work just keeps me busy, it is not so important. Reading is my secret key to success, my favorite books to are: "Getting Things Done" by David Allen, and "And the 5 AM Club" by Robin Sharma.
Thanks to Sardor Umrdinov, HomeAlliance!
---
#6- Lending a helping hand makes us stronger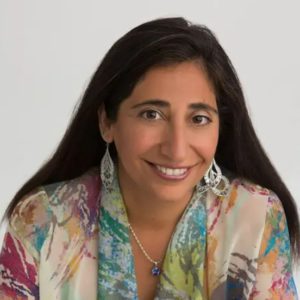 In work and in life, an honest look at how far we've come will help us realize that we are where we are today because we are all indebted to a long line of people who have helped us, both knowingly and unknowingly. And when we remember that as leaders, we too can lend a helping hand to others, we continue to discover more success in their growth. So, no matter how busy we may be or how stressful our days seem, when we lend a helping hand to those who need it, we add to their success as well as ours.
Thanks to Dr.Azmaira Maker, Aspiring Families!
---
#7- An app called Finch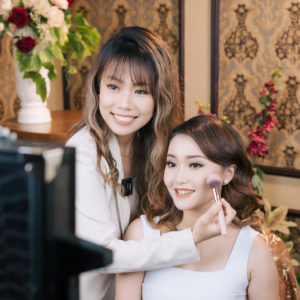 When my business world gets a bit too overwhelming, I need a space where I can decompress & allow my thoughts to flow freely. Finch allows me to do just that! It gives you inspirational quotes that instantly perk you up, along with different tasks for you to complete. Some of these tasks are contemplating your evening reflections and listening to forest soundscapes for a bit of mindfulness. Taking this time out for myself helps me to remove any residual stress, so I can be fresh and prepared for the next working day!
Thanks to Vivi Mintara, Eye Makeup Lab!
---
#8- Using the 'Notion' tool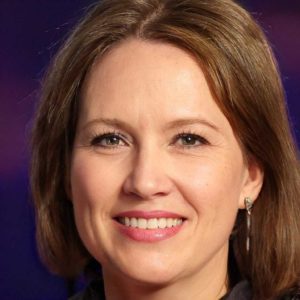 It's the best collaboration tool, functioning as a knowledge base and project manager for your company. Unlike Wikis and Google Drive, Notion makes keeping your details updated and organized instead of an ongoing project. The notion has always been beneficial for remote onboarding. New employees can self-navigate through new hire documents and observe what the team is working on without feeling overwhelmed and lost.
Thanks to Maria Saenz, Fast Title Loans!
---
#9- Using a tool called Trello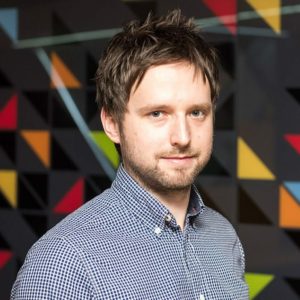 I use Trello to have an immersive work experience, even when sitting miles away from my team. The cards are easy to follow, and I can see the live progress of work. Giving feedback gets easier with comments too. It saves us from the email frenzy and keeps our communication organized. I can add individuals to specific topics to not overwhelm them with unrelated emails. Overall, Trello is a great productivity tool that keeps the work within the comfort of my palms.
Thanks to Charles Cridland, YourParkingSpace!
---
#10- Fantastical-the best app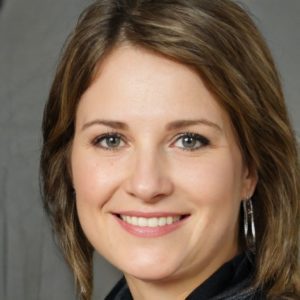 It's one of the favorite calendar productivity apps for CEOs. The key feature that sets this app apart is the app's ability to isolate events and reminders. Fantastical embeds reminders in a similar daily view as events, but they look and act in a different manner. This is how CEOs can assign themselves the to-dos and reminders without clogging up their calendar. This app intuitively helped them categorize tasks as ongoing or resolving if they have to be accomplished weekly, daily, or monthly.
Thanks to Stella Cooper, Payday Loans UK!
---
#11- I read for 30 minutes a day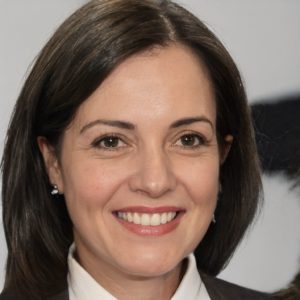 I read for 30 minutes a day right when I wake up. It allows me to start the day refreshed the worst thing an entrepreneur can do is immediately open their email. Do not do that! Creating a routine has boosted my productivity more than ever before. Every morning and night I do the same tasks. Making the most out of every day starts with setting a positive tone in the morning. Starting my morning with uplifting music helps boost my mood, which helps me keep a positive outlook throughout the day.
Thanks to Emma Gordon, USSalvageYards!
---
#12- Staying away from people who drain you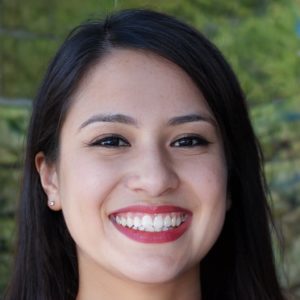 You'd be surprised how much lack of productivity comes from emotional exhaustion. We are humans and everything we do flows from our hearts. And when these hearts are constantly anguished, broken, and belittled, nothing good or productive can flow out of them. This is especially the case if your work involves writing or creating content. Your heart needs to be in the right place for you to connect right with other people on a page. You can't write vibrantly and have a lot of life in your words if your heart is not.
Thanks to Evelyn Ott, Soul Canvas Ink!
---
#13- Giving yourself a pep talk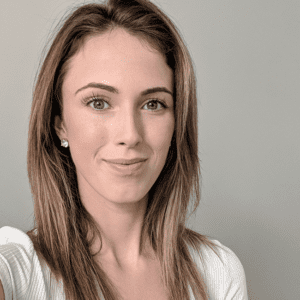 Today, Believing in yourself has become one of the most sensitive matters. Having faith in yourself and a little self-appreciation can change your perspective on life. One hack/my secret that has helped me throughout my journey is that every day when I wake up I look in the mirror and give myself a pep talk. Self-motivation is the best kind of motivation. This has helped me a lot in my whole career and made me realize that it is just what you need on some days to conquer all your dreams.
Thanks to Samantha Odo, Precondo!
---
#14- Adopting the Do-something principle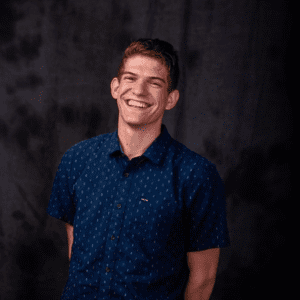 I adopted the 'Do-something principle' a long time ago. It seems simple but when you're drowning in work, it's easy to give up. I read about it in Mark Manson's The Subtle Art of Not Giving A F*ck. We blame the lack of motivation most of the time, but we can be our motivation. Whenever I feel overwhelmed, I trick myself into thinking that I'd do just this one thing. Maybe answer one email, maybe another one & another. Until I realize I'd caught up and answered everything. Doing just one thing is powerful.
Thanks to McKay Krey, Thinkepic.com!
---
#15- The book called 'Show Your Work' by Austin Kleon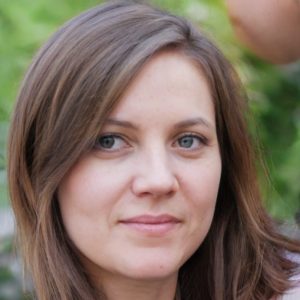 Show Your Work by Austin Kleon is the resource that makes me successful. Generally, the book talks about why being generous trumps geniuses. Austin speaks on making yourself findable by using the network without wasting your precious time networking. I love the book because it is not just about self-promotion but self-discovery where you let others into your process and have them steal from you. The book shows me that critical step to believing in my work, not giving up, and getting known.
Thanks to Stella Scott, EasyPaydayLoan!
---
#16- Setting a list of goals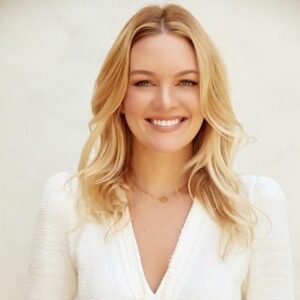 Being successful is a constant struggle. Personally, I set a list of clear goals that I knew that I could achieve, and then I kept replacing those goals with higher, more in-depth goals. Understanding OKRs and how they work can be really helpful in this. As you move along from one goal to the next, success becomes imaginable, and then actually reachable and, finally, just within your grasp. It truly is a process – and one that never ends.
Thanks to Lauren Kleinman, The Quality Edit!
---
#17- Journaling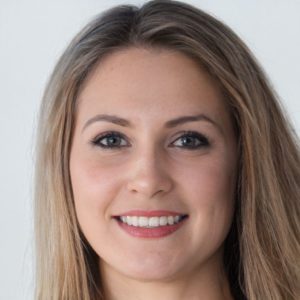 As a business leader, the decisions that I act or don't act upon will usually influence the entire trajectory of my company. I came to the realization that a significant number of ideas that I come up with had a tendency to become stagnant because they only existed in my head. As such, I started to make it a habit to journal all of my thoughts and ideas because I discover that fleshing it all out on paper not only helps to make my ideas feel tangible and real.
Thanks to Mila Garcia, iPaydayLoans!
---
#18- Be flexible with my time & work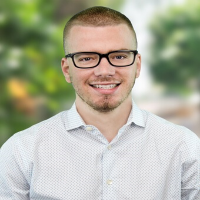 I like to be flexible with my time and work when I feel most productive. But there are a few things that have really helped me stay on track and focus that make me successful. I wake up at 6am every day so that I can get some exercise before work, which helps me stay energized and healthy throughout the day. Every Friday night, after work, I spend an hour looking back over the week to see what went well and what didn't go so well. This helps me find ways to improve.
Thanks to Thomas Niemczewski, Dream Chasers XYZ!
---
#19- Using a software called Clickup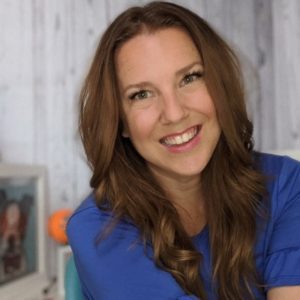 This software has been a game-changer for me. I use it to track client and internal projects, like a CRM, and to help me plan content, documents, and more. Honestly, the ease that it allows with its Chrome and Gmail extensions are anxiety eliminators! No, I do not work there, but my web design agency would be a mess without it. The more organized you are for design projects the happier the clients and team are…and at the end of the day, that's all that matters.
Thanks to Amanda Ross, BrashBerry!
---
#20- Accept the fact that there is no quick fix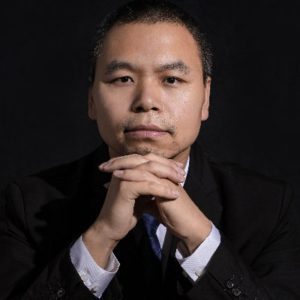 One of the most important entrepreneurial tips is to come up with a mantra that you can always fall back on when things become tough. Make a list of your top priorities and accept the fact that there is no quick fix to achieving your goals. Prioritizing and setting goals are essential, but you don't necessarily need to devote yourself entirely to your entrepreneur; in fact, it's more like an 80 to 90 percent commitment to your entrepreneur without sacrificing the rest of your life.
Thanks to Kate Zhang, Katebackdrop!
---
#21- Reading books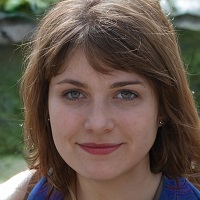 I love to read. Reading books related to business, entrepreneurship, and technology has inspired me greatly to start my own business. Books are one of the best resources for a CEO or business leader to stay connected with the business world. Books also give solutions to different business scenarios and difficult situations. I always turn to books whenever I am stuck in any situation at the office and it has always helped me.
Thanks to Leslie Radka, Great People Search !
---
#22- Creating smart folders with rules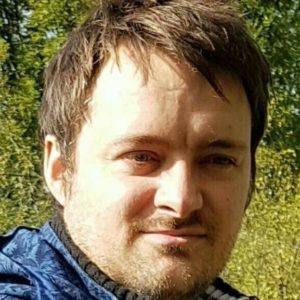 Consider what parts of your everyday routine you can automate. For me, creating smart folders with rules in Outlook is essential for staying organized. This strategy helps me to concentrate instead of having to go through hundreds of emails. To avoid distractions when working on projects and achieving deadlines, I switch off my email and phone.
All flow through me as a company owner, but it doesn't mean I should be doing everything.
Thanks to Karl Tippins, Pension Times!
---
#23- Recognizing your positive & negative attributes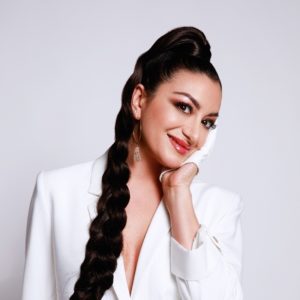 Make a list of your professional assets and liabilities and stick to it. The long-term benefits of delegating duties that might otherwise divert my attention have been enormous. Keep in mind that the one thing you can do today to generate progress on your business's game-changing mission is to recognize your Most Important Task. Spend the first 30-60 minutes of each day working on this project. Distractions that eat up your time should be avoided. You must make steady progress each day.
Thanks to Robyn Newmark, NewmarkBeauty!
---
#24- To use the word no more frequently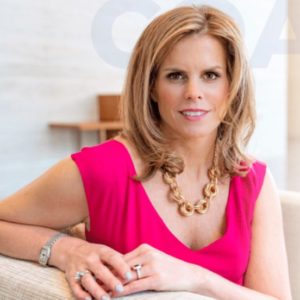 When you agree to participate in too many activities, it might be challenging to stay productive. Therefore, I am pretty picky about the things that I engage in. The power of no can never be outdone by any other method, no matter how innovative or ingenious it may be. Having a more manageable workload is the most effective method to get things done. Because it is the most valuable resource I own, I manage both my time and attention with extreme care.
Thanks to Dr. Elizabeth Lombardo, Elizabethlombardo!
---
#25- Whiteboards are my most valuable resource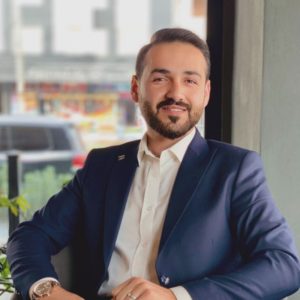 As a CEO, whiteboards are my most valuable resource. I am always looking for methods to become more productive because I am always busy. I am a highly visual person, so I am so fond of whiteboards. Every morning, I assess the tasks that need to be completed and move the list on my whiteboard. Putting things on a whiteboard where I can quickly see them helps my tasks feel more tangible. If anything is on my whiteboard, it will be completed. It's simple, yet it works!
Thanks to Dr. David McConaghy, ByRossi!
---
#26- Putting time in the right places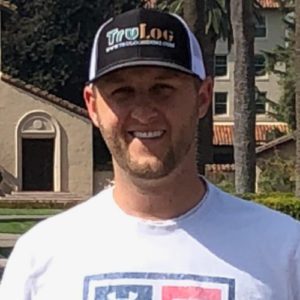 Being a productive CEO is similar to being effective in every other aspect of life. It all boils down to how well you handle the daily decisions. There is an opportunity cost to everything you do. It's not about putting in the hours to be a successful CEO. It's all about allocating time wisely. You have a hand in everything as a CEO, from sales to marketing to product development to recruiting and financing. There's just too much going on for you to pay attention to everything simultaneously.
Thanks to Ryan Reed-Baum, Trulog™ Siding!
---
#27- Answer no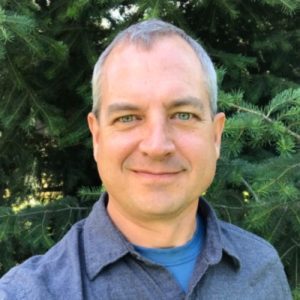 Everyone realizes that it is hard to please everyone all of the time and have projects successfully behind their backs. Furthermore, even your family or closest friends should be told No from time to time because they tend to eat up your valuable concentration time. It has the effect of reducing productivity. Sure, you should pay attention to your coworkers and family, but only when you have time set aside for them. When an inquiry comes in, you should either decline it or arrange a time to deal with it later.
Thanks to John Hart, Falcon River!
---
#28- Defeating failure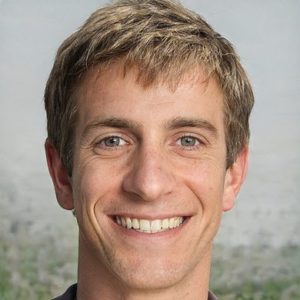 Defeating failure is the key to reaching the level of success you wish to have. Nobody succeeds in one go. It's hard to bear the rejections, insults, and firings. But if you have stepped into the real world, you must have the courage to face these obstacles. And one must go through failures to improve themselves. That way, you will know what is lacking and what essence your business should have.
Thanks to Robert Welch, Projector1!
---
#29- Keep walking the small steps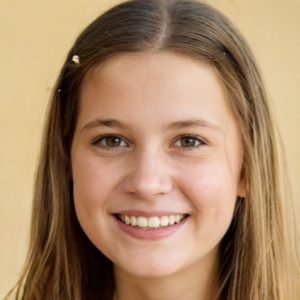 For the longest time, one technique that I have had is taking small steps every day. The Egyptians didn't build the pyramids in a single day. Small steps are what build an empire. I take small steps despite the challenges that I face in my business, and from them, I fall, I stand up and continue taking my small steps. I have always looked back at how far I have come, and I keep on being in awe of my journey. They are just small steps but very powerful steps.
Thanks to Lucia Jensen, WeLoans!
---
#30- Eliminating distractions during work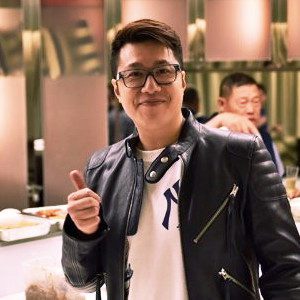 Distraction reduces your productivity. My favorite CEO hack is to eliminate during work and disable the notification of my social media, text and instant message, and even sometimes phone calls. I believe that the key to managing your time effectively is to take proactive measures to eliminate them. In the starting, it was challenging, but I took baby steps and identified my top two distractions, and focused on conquering them for three weeks, and it worked wonders my productivity has risen dramatically.
Thanks to Ricky Liu, YoyiPet!
---
What's your favorite CEO hack/resource (app, book, or habit) that makes you successful? Tell us in the comments below. Don't forget to join our #IamCEO Community.