CEO Defined
30 Entrepreneurs Explain What Being a CEO Means to Them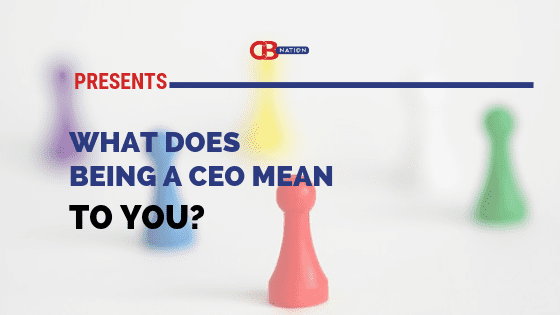 Here at CBNation, we love to hear what being a CEO means to different entrepreneurs and CEOs. We understand it entails great responsibility and expectations from both the clients and the team you're leading but its meaning varies with each CEO.
We asked entrepreneurs and business owners their definition of the word CEO and here's what they had to say.
#1-  To be the motivating factor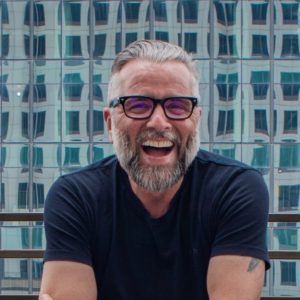 I always say CEO stands for Chief Excitement Officer, and I live that promise every day at work. Running a company, especially a startup, sometimes things don't always look rosy. It's my job to be the motivating factor in the company. If my team understands the vision of the company, then I know they will bring their best effort to work. I am here to help everyone celebrate our progress and wins rather than focus on any difficulties we may encounter.
Thanks to Marc Kleinmann, VIRTUALhaus!
---
#2- To look out for opportunities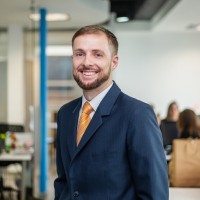 Being the leader of an organization means being on the constant lookout for opportunities that can be taken advantage of. This may mean diversifying, attending conferences, networking, or learning about the goings-on of the market, so that, should a chance to improve its standing arise, it can be grasped with both hands. To ensure the success of a business, it has to be able to compete, and a major way of doing this is beating the competitors to the punch, be that by being the first to enter a new market, provide a new service, or to make important allies.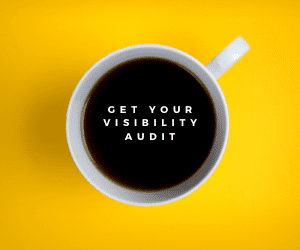 Thanks to Craig Dempsey, Biz Latin Hub!
---
#3- Builder and an empowerer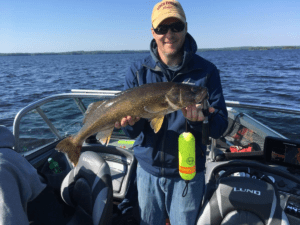 Being the CEO of my business has made me realize that I need to be a builder and an empowerer. Building a team requires constant thought about the roles that need filling and seeking out individuals who have the skills, experience, and cultural fit for the company. Empowering a team requires necessary training, resources, and guidance, and then trusting the team to execute the vision. However, I also need to make sure I am compassionate and understanding where necessary.
Thanks to Adam Van Tassel, Birch Forest Lodge!
---
#4- Being responsible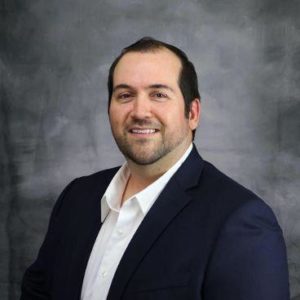 Being a CEO means being responsible for the success or failure of an organization. It means having the ultimate authority and responsibility for making decisions that determine whether the company succeeds or fails. CEOs are also responsible for setting the company's strategy, ensuring it is executed effectively, and leading the company in the right direction. In its simplest form, being a business owner means that you have control over your destiny. As an entrepreneur, you also have the added pressure of having to create something new or innovative.
Thanks to Danny Veiga, Danny Veiga Marketing!
---
#5- Putting people first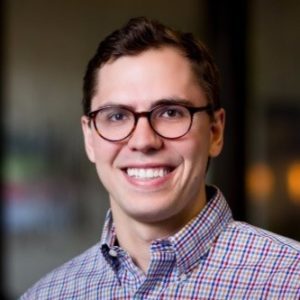 Being a CEO means putting people first and knowing how to engage with people. It's important to build a company based on trust, and one of the best ways to do that is to be a people-first business. As a CEO, you must be willing to take risks and be curious and persistent to understand what people want. Quipli's main goal, when I founded this company, was to take something from nothing and help solve a problem for people. At the end of the day if you want your business to succeed you have to put people first.
Thanks to Kyle Clements, Quipli!
---
#6- Having a vision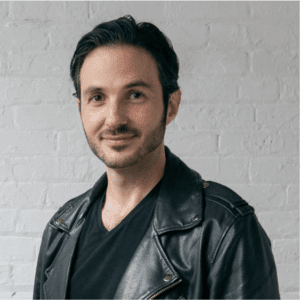 To me, being a CEO means having a vision of the future that doesn't exist yet, making it real enough to convince smart and extremely talented people to surround this mission to force it into reality, and then to do every single thing you can to empower those people, get out of their way, remove bureaucracy and just do everything you can to make them shine. Being a CEO is forcing a mission into life and empowering people who are capable of actually doing it.
Thanks to Eytan Bensoussan, NorthOne!
---
#7- Innovation and employee satisfaction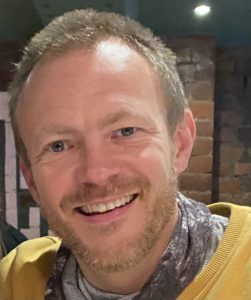 Innovation is the driving force for a business to thrive. Being a CEO of eCommerce means nothing less to me. Encouraging and promoting innovative ideas is a part and parcel of my organization. Promoting innovation also helps the employees to have a certain degree of freedom in their work. They can come up with their own ideas. This helps me to establish employee satisfaction.  I've worked many jobs in the past, but it wasn't until I started my own business that I really felt like I was directly providing for others.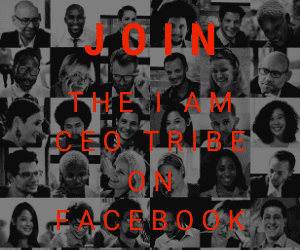 Thanks to Tim Pendleton, New blinds!
---
#8- Being in charge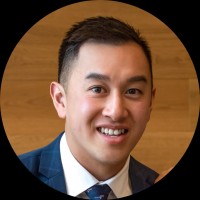 Every person has their own unique perspective on the meaning of being a business leader. But for me, it simply means being in charge, in charge of making tough business decisions and owning them, and setting realistic but challenging enough goals to push my team and the organization to our full potential. However, I also try to keep in mind that being a business leader doesn't always mean running everything yourself; you have to delegate certain tasks to your partners and/or employees.
Thanks to Phi Dang, Sidepost!
---
#9- Work towards my dream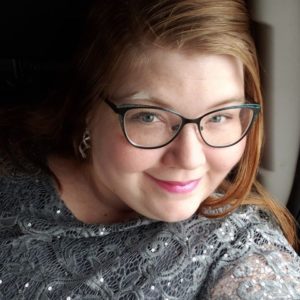 To me being a CEO isn't just about running my own company, but it's all about making my dream and passion of helping people come true. With Low Income Relief, my team and I get to provide countless information that helps save people's lives, changes things around entirely, and can provide them with benefits that can get them off the streets, help them save costs, and make ends meet. Being the CEO of this wonderful company gives me the satisfaction of not only doing something that I love but making my dream of helping people come true.
Thanks to Nicole Thelin, Low Income Relief!
---
#10- Lead by example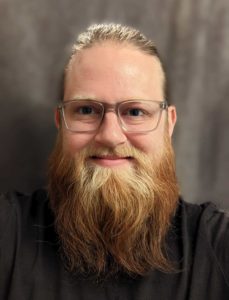 Being a CEO to me doesn't just mean being in charge and making important decisions, but it is a chance for me to lead by example and create the work culture and environment I have always believed in. Being a CEO allows me to guide others and nurture them to become the best versions of themselves professionally, gain the skills needed to become a great team player, think creatively, continue to learn, and grow and learn from their mistakes. By taking responsibility for my actions, listening to those around me, and constantly working on improving myself.
Thanks to Jordan Fabel, ApprovedCourse!
---
#11- Working hard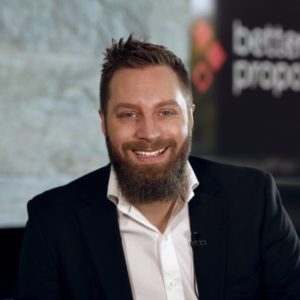 To me being a CEO means working hard. You need to apply yourself 110% and be a driving force behind your business. You also need to be someone who knows how to put things to work quickly. You also need to know when to say no and focus on your main business. Finally, you need to start acting like a CEO sooner. Have a plan to grow your business from where you are to where you want to be. Don't get carried away with side projects. People will look up to you and every decision you make needs to be firm and you should be sure that you're making a good choice.
Thanks to Adam Hempenstall, Better Proposals!
---
#12- A marathon run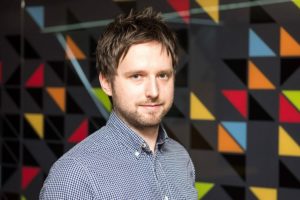 Being a CEO means running a marathon. It's a long, hard journey that requires dedication, passion, and determination. Just as a runner needs to pace themselves in order to make it to the finish line, a CEO needs to have the stamina to make it through the never-ending challenges of running a business. Like a marathon runner, the key is to always keep moving forward, no matter what. And when a CEO looks back on their journey, they should be proud of what they have accomplished.
Thanks to Charles Cridland, YourParkingSpace!
---
#13- Skillful to navigate tough times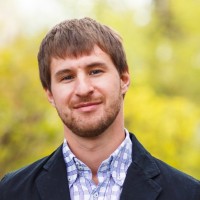 Every CEO beyond the globe is expected to run into an obstacle that needs to be answered quickly. Stay focused, resilient, and creative in the ups and downs. As the CEO of my business, I face lots of challenging problems to be responded to and resolved swiftly. Then I considered myself well-skilled because I navigated those difficulties properly. Manage and indulge strong feelings to continue stepping out of your comfort zone. Don't let your emotions drown you, but be assertive you will finally find an answer to a snag. The width of authority for this role as CEO leans on the dimensions and formation of the company.
Thanks to Dmitriy Bobriakov, Virto Commerce!
---
#14- To have the voice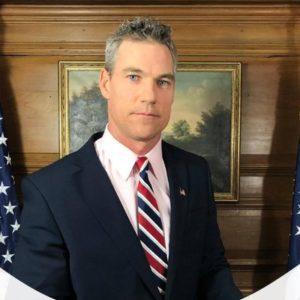 Being a business owner means that I have the voice to be able to make big changes in my community. When you are a business leader, you have the power to make big or small changes that can help other businesses and people which makes a stronger community. Whether this is by using your platform to speak on social issues, participating in events or organizations, or donating money to charities, all business owners have the opportunity to make a difference. I strongly believe that if you have the means to do so, every business leader should be helping their community in some way.
Thanks to Hart Cunningham, Enroll!
---
#15- Thought-leadership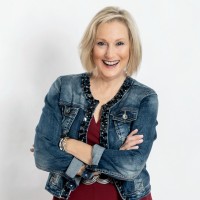 Running my own business requires me daily to decide, be bold, and lead with flexibility and possibility. Understanding that I get to lean into all my expertise (the wins and the loses, the fears and the celebrations) and share that with my clients and audiences adds a richness and organic purpose to my coaching practice and to my own transitions both personal and professional. I am a transition expert not because I have a perfect score in life, but rather because I show up in the daily dance of change over and over and bring my years of corporate experience in life to the table in all that I do.
Thanks to Randi Levin, Randi Levin Coaching!
---
#16- Connecting with like-minded people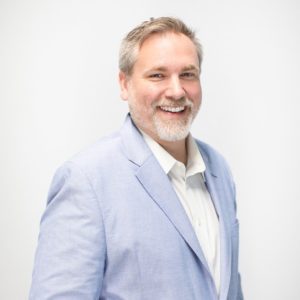 As a CEO, I'm always looking to support, grow and strengthen those that I lead. Being able to make a positive difference not only for the company itself but also for the individuals who are a vital part of making everything happen, it's truly the greatest marker of success. I also believe that as a business leader, it is my job to give back to our community in a positive way. To do that, I must always lead by example. It's essential that as the face of the company, any CEO advocates for the contribution of ideas and solutions in a way that establishes value beyond dollars and cents.
Thanks to Shawn Noratel, Liquified Creative!
---
#17- Creating new things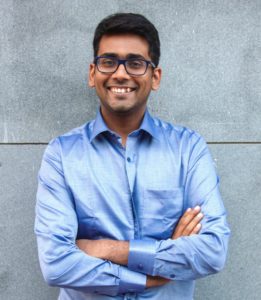 Being an entrepreneur is all about creating new things – making something from nothing. As a child, I always enjoyed building things with my own hands – from Legos with my friends to electrical circuits for school projects. I never specifically thought of becoming a CEO, but over time I realized that I was keen on maneuvering to the next best thing that the world needed. The idea of continuously creating, evolving, and getting better with each day is what inspires me to be the best version of myself, and that to me is the definition of being an entrepreneur or CEO.
Thanks to Adit Jain, Leena AI!
---
#18- Being a leader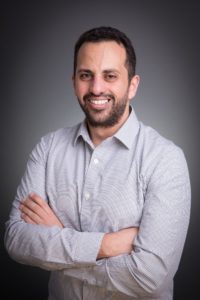 For me being a CEO first and foremost means being a leader. As the CEO of a company, you should not limit your role to managing processes and teams. Instead, you should aim to lead individuals and teams to constant self-growth and self-improvement through personal experiences and motivations. You are responsible for building leaders within the company who will be able to take on your tasks, build teams, and head departments. By training leaders and delegating responsibilities you will ensure that both your employees and your business grow in a sustainable, organic manner.
Thanks to Peter Abualzolof, Mashvisor!
---
#19- Being observant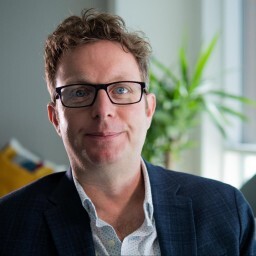 Being a CEO to me means that it is my job to be constantly observant. I need to be able to see the present situation for exactly what it is and from this, I should be able to create a functioning plan for the future. It's understanding that not every battle can be won, but knowing which battles should be fought. It feels like the weight of the world is on your shoulders and that's honestly not too far from the truth. However, being able to balance these responsibilities as well as communicating the ways in which business can be improved increases your confidence and motivation for success.
Thanks to Matthew Debbage, Creditsafe Asia and Americas!
---
#20- Being able to help others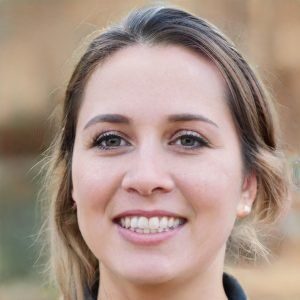 For me, being an entrepreneur means being in a position to make an impact on the lives of others around you. And doing this makes me the happiest person in the world. When I decided to venture into the business world, it wasn't for the monetary rewards; my biggest reward is a satisfied clientele. Starting my own business wasn't easy; I faced countless hardships along the way. But every time a client offers compliments on the quality of my products, I feel all the trouble and hardships were totally worth it. Because of my insistence on providing the highest possible quality, I expend great effort on sourcing the best materials for my products.
Thanks to Megan Ayala, Patricia and Carolyn!
---
#21- Creating the best work environment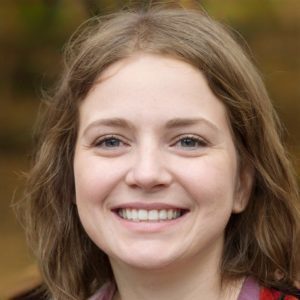 Being a CEO is the responsibility of creating the best work environment. For me, being a CEO means that I am in control of my own destiny – including everything from how much money we make, to how much time I get off for vacations. Everything is a balancing act, but I have the chance to balance my life perfectly for my needs. It can be a lot of responsibility, but creating the ideal workplace for me (and for all of my employees) is incredibly rewarding, and I get to create an environment that values wellbeing and work-life balance as much as productivity and profit.
Thanks to Jacquelyn Kennedy, PetDT!
---
#22- Form of expression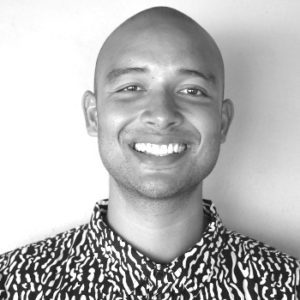 For me, being a CEO is a form of expression. It's a thrill seeing my dream of setting up a marketing agency become reality each day as we grow. I know my decision-making and leadership style impacts the culture of the business, and it's something I take seriously. I want to support a flat structure with an open and fun culture, the type of place you can be yourself and thrive. I truly believe that's how you get the best out of a team. It's also important to me to promote and protect our team's diversity.
Thanks to Sean Begg Flint, Position Digital!
---
#23- Managing directors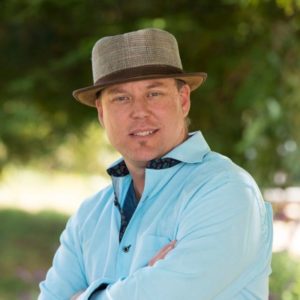 CEOs must manage expectations from all sides, including those they face internally. The totality of these expectations is challenging to understand, let alone meet. A CEO only carries out three tasks. communicates to all stakeholders the company's overall vision and goal. the greatest employees for the firm through recruitment, hiring, and retention. ensures that there is consistently adequate money in the bank. Entrepreneurs create new products or services, whereas business owners start a type of business that already exists in the marketplace.
Thanks to Garth Watrous, American Hat Makers!
---
#24- Actively engaging & investing in employees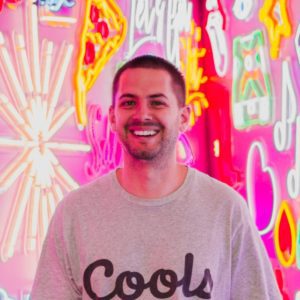 For me, being a CEO is not only about seeing your ideas come to fruition, it's also about having a clear and compelling strategic vision that ignites a passion in others, inspiring ambition, productivity, innovation, and ownership from all levels. It's establishing and communicating the fundamental purpose of the business, so everyone understands what they are working towards, not just in the short-term, but in the long-term too. It's sharing knowledge, overcoming adversity, and allowing mistakes to be made, but learning lessons along the way.
Thanks to Jake Munday, Custom Neon!
---
#25- Balancing work and personal life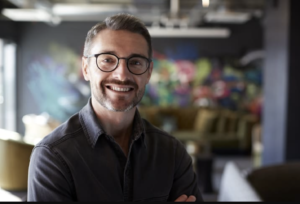 A CEO has to be the perfect embodiment of balancing personal and professional life. As a leader, I have trained myself to keep emotions in check. Other times I have to show a sensitive side to my personality, too, to maintain a positive company culture. Being a CEO is not only about knowledge but also emphasizes man management. This is because of the diverse range of employees and their abilities. The balance plays out in the long run as I can't always be strict or lenient, and find a perfect mixture.
Thanks to Oliver Hudson, Word Finder!
---
#26- Opening doors for others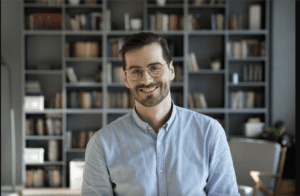 For me being a CEO means waking up each day and helping others. I know how difficult it is to find opportunities or someone to guide you through them. I didn't have anyone to encourage me to achieve great things, but I'm at a point where I can open doors for others. It's one of life's greatest joys because I'm playing some role in making the lives of my employees and mentees easier. Over the years, I have nurtured young minds into believing that these individuals can do whatever they put their minds to.
Thanks to Patrick Wilson, SkillCourses!
---
#27- Bearing the weight
To me, being CEO means bearing the whole weight of credit for achievements and failures. If you want to lead your team to success, you need to be the chief of their strength and self-acceptance and the most prominent leader in the room. CEO is an expert at drawing out each team member to maximize their contributions, whether as a manager, risk taker, communicator, creator of innovative yet accessible ideas, or an outspoken advocate for the company's success.
Thanks to Jaimi Panchal, CogentTalks!
---
#28- To make decisions that affect others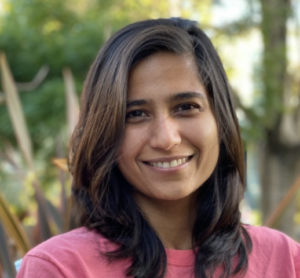 When I think about being a CEO, I think about the impact that I can have on the world. A CEO is someone who makes decisions that affect the lives of many people. As a leader, you need to be able to take on this responsibility and use your position for good. I believe that being a CEO means taking care of everyone around you while also making sure they're happy and thriving. And while it's important to stay focused on what's going on in the present moment—because that's where your decisions are made—it's also important to look ahead at what might happen next year or ten years from now.
Thanks to Gauri Manglik, Instrumentl!
---
#29- Inspiration
There is more to being an entrepreneur than being a person who operates a business. Personally, I can define an entrepreneur as an inspiration. Many people who know me have seen how I started and it affected them and their views on life and business. Some would also want to start their business, and some would ask me for advice. This definition may be far from the textbook definition, but its impact will go up to the next generations.
Thanks to Jean Chen, Cicinia!
---
#30- Partaker in risk and the gain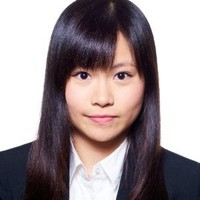 To me, being a CEO is to be both a partaker in risk and gain. Being a CEO means you accepting that handling a business, as well as the workers in it, can be bittersweet. You get the fulfillment of having things under control on some days and the disappointment of not having them under control, the disappointment of not even knowing where to begin from. The joys that come from being an entrepreneur can be complicated sometimes and most times, it is all risks and having to hope on sheer luck because there's really no satisfying the masses. While one group loves your brand, there are others that don't
Thanks to Charmaine Chan, IceSword!
---
What does being a CEO mean to you (define being a CEO, entrepreneur, or business owner)? Tell us in the comments below. Don't forget to join our #IamCEO Community.