As an entrepreneur, you have that gadget, habit, app, or book that makes your work easier, and motivates you to do more and that's what we refer to as a CEO Hack. It helps you achieve maximum productivity and stick to your goals regardless of the hurdles we face as entrepreneurs. For instance, it could be a pro tip on managing employees to make the workplace a conducive environment for everyone. Maybe it's an app that you have that helps you plan and execute tasks on time. It could also be a book that you read and it brings ideas your way on how to scale your business. The list goes on. You can check our CEO Hacks and different entrepreneurs' CEO Hacks below where we have insightful responses.
#1- Radical Candor by Kim Scot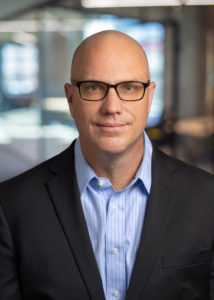 The book Radical Candor taught me how to emulate the successful behaviors that I had observed from good managers and leaders. It provided a framework that allowed me to build a candid workplace while keeping a friendly demeanor. Creating a space where people feel they can collaborate—and share their ideas and opinions without gatekeeping—promotes success. I am a better businessman and leader because of Radical Candor. The other intrinsic value gained is it radically takes me out of my comfort zone and shows me what I'm capable of pushing through, and what I can achieve. Anyone who wants to create an environment that fosters success needs to put this on their must-read list.
Thanks to Scott Turman, BrightRay Publishing!
---
#2- Practice of day theming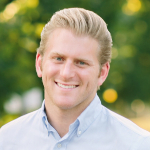 There are many habits and hacks that I employed to be focused and successful. One habit that I picked up from my role model Jack Dorsey (CEO of Twitter) is the *practice of day theming. This practice helps me divide up my priorities and keep my attention on the tasks that are most important. For instance, you may arrange appointments and catch up on correspondence on Monday. You may perform intense, dedicated work on Tuesday, then high-level strategic planning on Wednesday.
Thanks to Matt Gillman, SMB Compass!
---
#3- Invest in yourself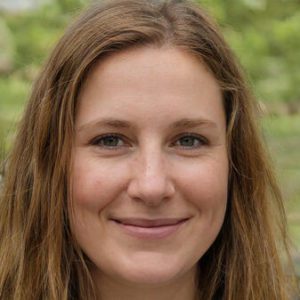 I invest in myself. I grew the business and maintained a work-life balance because I continue to invest in myself. For me, investing in myself involves both time and money. I invest in books to read, short courses to take, and new skills to master. These are fantastic ways to advance in the industry. I also invest time for rest and my hobbies. Doing this helps me stay stress-free and active and have twice the energy to face the challenges that come my way.
Thanks to Sarah Walters, The Whit Group!
---
#4-  Practice mindfulness and meditation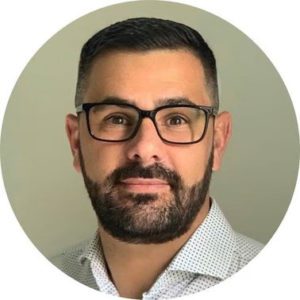 Being a CEO is stressful, don't let anyone fool you into thinking otherwise. And it can be so easy to let the stress overtake you if you're not careful. That's why my best hack to be a good CEO is to practice mindfulness and meditation. At the end of a stressful day, I take twenty minutes to myself to focus on clearing my mind and thoughts and think about why I'm grateful, to keep a positive mindset. You'd be surprised at how well this works in building a resilient frame of mind. It's helped me get through a lot and I credit my success to this trick.
Thanks to Paul Bowley, Abbeycare Group!
---
#5- Business Development For Dummies by Anna Kennedy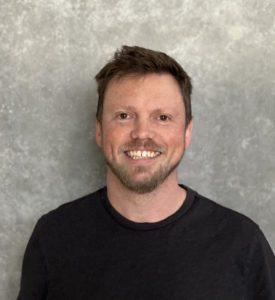 I didn't have any formal training as a CEO. Everything I've learned I've learned on the job. So my favorite resource was one that I could count on to explain things to me in simple terms. It's Business Development For Dummies. And before anyone knocks it, this book has saved me so much confusion time and time again and helped me figure out the direction I wanted to take my business in. It's helped me grow and expand Backpacks Global into the success it is today. Time-oriented objectives provide us with deadlines, which are crucial to productivity, from my experience.
Thanks to Keith Terell, Backpacks Global!
---
#6- Be a chameleon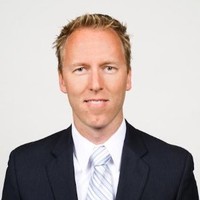 The best habit for a CEO is to try to be part of the team rather than always act as the head honcho. For example, listening to and observing your team from a lateral position and not from a place of authority will gain you better insight into its inner workings. Too often do CEOs oversee their teams, when what will help them be better leaders is to take a step back, shift their perspectives, and analyze their business from their employees' positions. Develop a purpose of ownership, and they will amaze you with the developments.
Thanks to Matt Woods, SOLD!
---
#7- The Big Leap by Gay Hendricks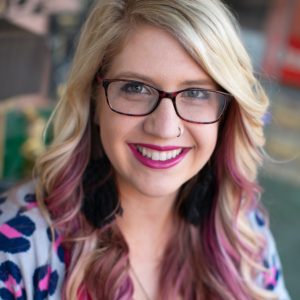 My favorite book/resource has to be The Big Leap by Gay Hendricks, which teaches us that when we feel like life is getting in the way, we need to push through to reach our true potential and push past our upper limit problems. When I first read that, I was singing its praises to anyone who'd listen! As for my hack, I'd say time blocking! It helps so much to decide what my most important priorities are, and use them to create a schedule that is time blocked on my Google calendar.
Thanks to Laura Rike, LauraRike!
---
#8- Rework by Jason Fried and David Heinemeier Hanson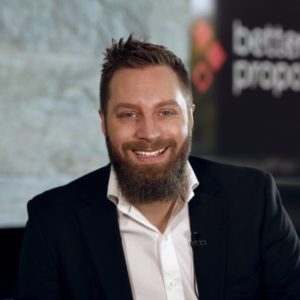 I've always admired the founders of Basecamp, Jason Fried and David Heinemeier Hanson. Their simplistic yet powerful approach to building a business is the foundation of Rework, the book the two of them wrote. This book offers a lot of helpful, actionable tips, you can implement in your business. It doesn't matter what industry and line of work you're in. Rework is easy to read and I recommend it to anyone who wants to scale their business.
Thanks to Adam Hempenstall, Better Proposals!
---
#9- Don't give in to fomo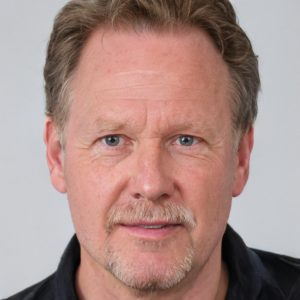 In the past, I felt that I needed to attend every networking event and presentation that was held that I could possibly get. I quickly realized though how expensive and draining this was, especially when I wasn't even interested in the topics or didn't know the speakers very well. I know that these events are designed for people to attend to learn and make connections, but I also know it's important to find the ones that matter and not feel obligated to attend to everyone. It can be pricey and time-consuming and sometimes you simply learn information that goes in one ear and out the other.
Thanks to Michael Sanders, Beupp!
---
#10- Know your mind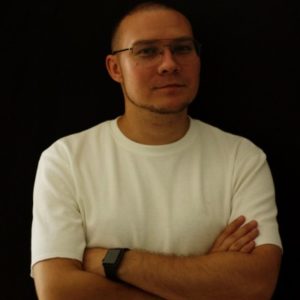 To succeed in a competitive industry like IT outsourcing, it is essential to understand not just your company's strengths but also your own. To know yourself is to understand your mind. I found Dr. Joe Dispenza's books on neuroscience and neuroplasticity to be extremely informative. He uses the latest scientific findings to explain how our conscious and subconscious minds work and how we can influence them to overcome our weaknesses. You have to show up and practice daily with an intense focus on the task at hand.
Thanks to Aleksandr Duchenchuk, Moai Team!
---
#11-  Deep Work by Cal Newport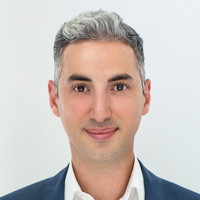 The resource that most improved my success as a CEO is a book called Deep Work by Cal Newport. The book teaches readers to tap into the rare and highly valuable ability to focus on cognitively demanding tasks by consciously and subconsciously building skills to fall into deep focus on tasks without distractions. As a CEO, I often have to make very difficult choices to create solutions for complex problems that arise daily when managing a growing technology company. The book Deep Work has helped me tap into this latent potential inside of us all, which is lying dormant in most people today.
Thanks to Murad Mordukhay, Qencode!
---
#12- Making boundaries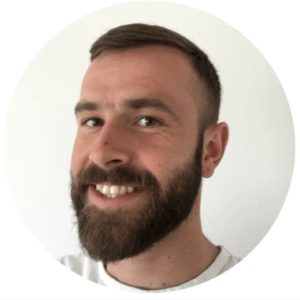 Spend more time on planning and making boundaries. It is beneficial for the businessman they should spend a specific time planning. Planning is important to organize the tasks effectively. Trust me, if we make a habit of planning then it will lead to the success of a business. It is essential to always make real expectations rather than imaginary conceptions in our minds. Businessmen must be consistent about what they want to achieve and then try to complete it on time. It is very important for all businessmen that nothing is impossible.
Thanks to Ivan Brozincevic, FreeAffiliateMarketingBusiness!
---
#13- 'Smiling Mind' app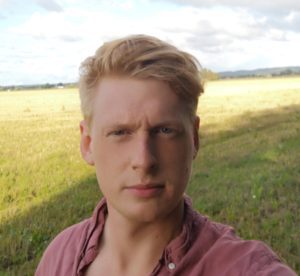 Managing work and life can get quite overwhelming, so I make sure that I'm checking in with myself every single day. For this, I use the 'Smiling Mind' app. This user-friendly app is free to install. It has a plethora of guided meditations that help me disconnect from the bustling world and connect with my inner self so that I can think more clearly. Also, we should always be open to new ideas and experiences, as they can help us grow as people and professionals to better serve our clients and customers.
Thanks to Axel Hernborg, Tripplo!
---
#14- Do market research constantly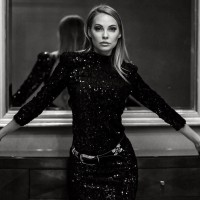 The importance of market research cannot be overstated. If you're living/working in the US, you've probably noticed inflation changing rapidly. You may be surprised to discover that what you were charging six months ago is no longer relevant, particularly in the digital marketing or online space. New businesses that are successful often enjoy longevity as a result of their owners conducting regular market research in order to gain a deeper understanding of their target market, identify consumer problems, and identify realistic competitors. When remote workers encounter difficulties, we document their results in the troubleshooting documents in order to help future members avoid similar difficulties.
Thanks to Ashley Lands, Stuff Oui Love!
---
#15- Planning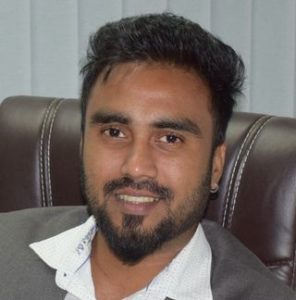 I plan my tomorrow with the resources and experiences of today. As an entrepreneur, I believe nurturing empathy, cultivating kindness, and growing healthy habits are essential for leading a successful life. Therefore, I focus on building my business strategies well beforehand to prepare my workforce and gather all valuable information to attain the business goals. In addition, I start my day with exercise, meditate daily, and read various books on leadership. These habits help me stay motivated and overcome challenges with clarity in vision. I make time to unplug myself from digital media and spend time with my dear ones to maintain a work-life balance.
Thanks to Karthik Manoharan, WeCodee Innovations!
---
#16- The CEO Code by John Warrillow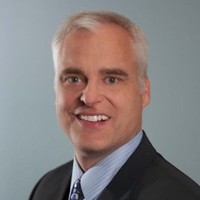 The CEO Code by John Warrillow: This book has helped me understand the importance of being yourself and not trying to be someone else. It also helped me understand the importance of building relationships with employees and other stakeholders. He started his career as an entrepreneur at age 18 and later joined the corporate world when he became CEO of his own company at age 38, and that inspires me since I don't believe in myself back then. The CEO Code is a book that focuses on the principles of successful CEOs. It explains how to get the best out of your employees while also making sure they are happy and productive.
Thanks to Thomas Wright, The Lipo Group!
---
#17- Set goals on a daily basis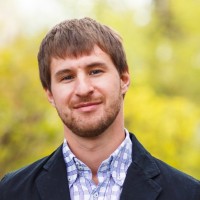 Daily goals are our target for every day that enable us to launch simple plans to stay on the path. These daily plans should arrange with our short and long-term preferences. As a leader of our company, this is my way to expand production and output, this method is truly impressive. So we're fulfilling the hasty things that need to get done now and continuing progress regarding principal goals down the line. Conquering the battle that many people face daily in their job, generate an action plan so you know what exactly to do to aim for the goals.
Thanks to Dmitriy Bobriakov, Virto Commerce!
---
#18- Get up early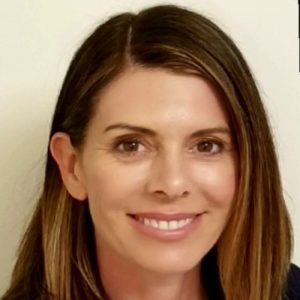 My favorite CEO hack is to get up early and make a cup of coffee. I sit down at my desk, open my laptop and start writing my to-do list for the day. This helps me focus on what's important and gets me in the right mindset for the day ahead. Another great resource is the book The Lean Startup by Eric Ries. This book really helped me understand the importance of MVPs (Minimum Viable Products) and how to validate ideas quickly and efficiently. Lastly, I make it a habit to meditate for 10-15 minutes every day. This helps me clear my mind and relax before starting my day. It's also a great way to stay focused and avoid burnout.
Thanks to Jennifer Spinelli, Watson Buys!
---
#19- Be in the moment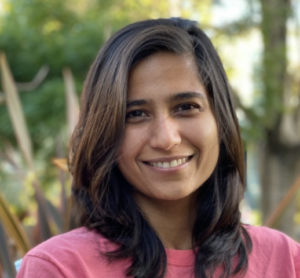 As a CEO, my favorite hack is just to be in the moment. I don't think we get enough of that in our lives, and it's really important to your success as a CEO or whatever else you're doing. You have to be present when you're talking to someone on the phone, meeting with someone face-to-face, or sitting down at your desk. If you're not in the moment when you're working, then your mind will wander and you'll think about all sorts of other things—and it's hard to get back into that state when you're working.
Thanks to Gauri Manglik, Instrumentl!
---
#20- Get a proper breakfast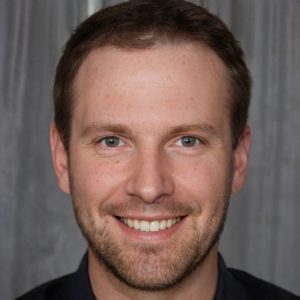 My old mentor taught me that there was only one to start the day, and that was with three cups of black coffee and a couple of bagels. He told me that that breakfast of champions as he liked to call it, would set me up, and make sure that I was ready to face whatever challenges each and every day could and would throw at me. And he was absolutely right, and that's why the only hack that I've ever needed to pump me up and prime for the daily grinds is coffee and bagels. Having an early morning routine/ ritual – keeps me from getting distracted by social media or emails before reaching the office.
Thanks to Robert Greene, Price of Meat!
---
#21- A day off once a week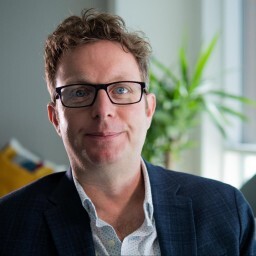 Often I will find that my week is full of meetings, sometimes upwards of 40 meetings a week. This is a lot and doesn't often leave me time for reflection or thought. I have given myself a hard and fast rule that I ensure I take one day a week where I have no meetings scheduled at all. Meetings are what cause a break in the flow of time for me. They are a place where I am unable to become distracted and where I cannot leave, so ensuring that I have a day that is full of flow helps me to find my feet and become much more productive over the course of the work week.
Thanks to Matthew Debbage, Creditsafe Asia and Americas!
---
#22- Redefine 'trust-your-gut'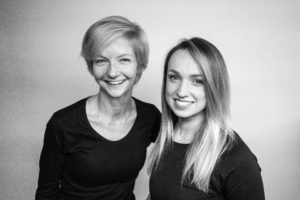 Redefine what it means to 'trust your gut'. Gut-feel can be hard to trust because it is difficult to quantify and therefore rationalize. We believe that this so-called 'gut-feel' is not some woolly feeling but actually accumulated previous experience. Our favorite hack is to record every 'gut feel' we have and look for situations that both prove and disprove our intuition. Over time this develops into a solid resource that we can use to determine if we are making decisions based on an unquantifiable feeling.
Thanks to Claire Houston & Paula Kokare, Houston & Ko!
---
#23- Get the right amount of cardio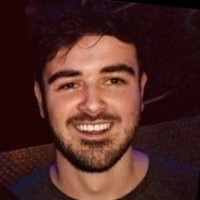 Running a training company requires me to juggle a lot of balls, and at times it can be stressful. I focus a lot on my physical and mental health which keeps me fit and sharp for my business. A large part of my routine is based on boosting endorphins, so each morning I make sure I get the right amount of cardio. By monitoring how much cardio I need to reach my target happiness level my performance at work is significantly heightened. Typically, I top up my levels in the afternoon with a spicy high energy snack.
Thanks to Mark McShane, Skills Training Group!
---
#24- Reading a Book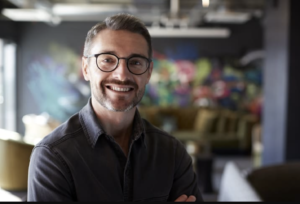 Many people believe reading a book is a counterproductive activity. But it's one thing that keeps my head in the game. I read at least 10 pages before sleeping. It gives me insights on how to tackle problems even before they arise. That's because I read books to learn from other people's daily experiences. This helps me adopt a problem-solving approach to life. As my analytical skills improve, I leverage them to my advantage in my career. SIt equips you with abstract reasoning.
Thanks to Oliver Hudson, Word Finder!
---
#25- 30 minutes of meditation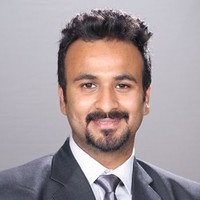 I love doing meditation. It is like an elixir for my body and soul. It helped me improve my personality, skills, and concentration power. Apart from this, it helped me improve my patience level. As a result, I can now handle complex and difficult circumstances easily and effectively. Being a CEO, I have to manage 100+ employees and make difficult decisions, so meditation helped me in enhancing my decision-making skills & now I can deal with any challenging situation with ease. Meditation has also taught me how to deal with failures and keep negative and depressive thoughts at bay.
Thanks to Rahul Vij, WebSpero Solutions!
---
#26- Networking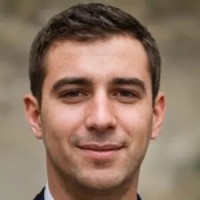 Getting the desired number of leads for digital businesses, getting the desired number of leads can be challenging and take some time. A benefit of introducing your company to peers and pursuing partnerships or sponsorships is networking outside of the digital sphere. Having personal networks not only makes business partners closer, but it can also be quicker than manually looking up strangers online to network with. This inevitably leads to an increase in productivity and morale levels when I am at the office.
Thanks to Leo Coleman, Gambling 'N Go!
---
#27- Keep tabs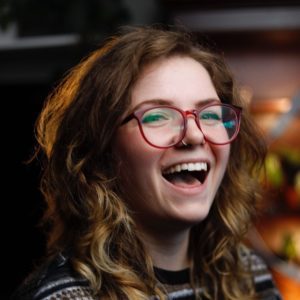 Staying organized is one of my favorite CEO hacks, in my opinion, because it helps me achieve my goals. Keeping myself organized not only makes it simpler for me to plan out my workload but also helps me to make seemingly insurmountable situations seem more manageable. As opposed to focusing solely on the destination, developing a strategy for achieving a goal makes the undertaking appear less daunting and more doable. I start by clearing the clutter from my work area. I experience feelings of anxiety and being overwhelmed if my workstation is a mess.
Thanks to Ellie Shippey, EZContacts!
---
#28- Learning new things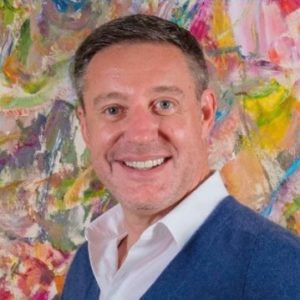 One of the best CEO hacks for me is constantly learning and investigating new things. I never want to get stuck in a rut, so I'm always looking for new resources that can help me be more successful. Whether it's a new app, book, or habit, if it has the potential to help me out, I'm all for it! So far, this approach has served me very well, and I'm always looking for new and innovative ways to improve my business. It depends on the person, but CEO hacks that focus on new and innovative ways to improve my business are essential.
Thanks to David Scott, Neutypechic!
---
#29- Taking regular breaks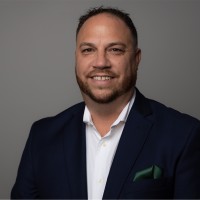 My favorite CEO hack is the sandwich rule. It's a simple idea: When you're working on something, make sure to take regular breaks in between. You know how when you work on something for too long, your brain gets tired and starts making mistakes? The sandwich rule is just a reminder to take a break every hour or so, so you can come back to the task fresh. I also highly recommend reading books and listening to podcasts. You might just find yourself coming back to the same material time and time again!
Thanks to Ryan Hetrick, Epiphany Wellness!
---
#30- Use your time wisely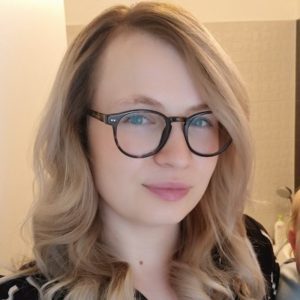 One important hack is to make sure you're using your time wisely. That means being intentional about when and how you work and making sure you're not spending too much time on low-priority tasks. It's also important to find ways to delegate and stay organized. Having a good system in place for managing your team, your time, and your tasks can make a big difference in your overall productivity. Finally, it's important to always be learning and growing. Whether that means reading books, attending conferences, or taking online courses, continuing to develop your skills will help you stay ahead of the curve and position yourself as a leader in your industry.
Thanks to Lisa Dietrich, RemoteCanteen!
---
What's your favorite CEO hack/resource (app, book, or habit) that makes you successful? Tell us in the comments below. Don't forget to join our #IamCEO Community.