CEO Defined
21 Entrepreneurs Explain What Being A CEO Means To Them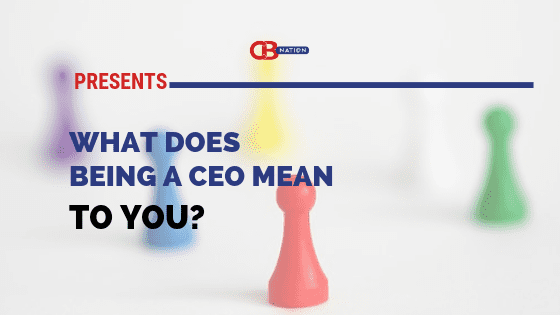 One of the biggest things that CEOs do is continue to learn it's a go-to-CEO Hack, check out some of these books from Amazon for CEOS. 
Here at CBNation, we love to hear what being a CEO means to different entrepreneurs and CEOs. We understand it entails great responsibility and expectations from both the clients and the team you're leading but its meaning varies with each CEO.
We asked entrepreneurs and business owners their definition of the word CEO and here's what they had to say.
#1- Chief Executive Optimist
I set the tone and help lead the culture of my company in terms of interactions with the team, clients, vendors, and others. My role is one of strategy as well. As a visionary, I am constantly looking for ways to engage and improve what we do and how we do it. Additionally, I believe that the buck stops with me. When things are going well and our clients are happy, the team gets full credit! But when there's an issue, we try to solve it together. But, ultimately, if something goes wrong I'm the one who is responsible for helping to create a strong solution. Sometimes I have the hard job, but I am ultimately responsible for the success or failure of the team.
Thanks to Andrea Heuston, Artitudes Design!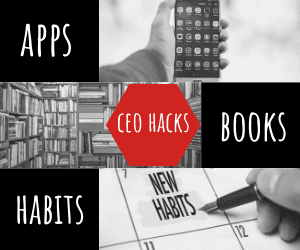 ---
#2- Ability to adapt to change
Change is constant and it presents itself in two ways, you're either forced to change or you're ahead of the need to change. We live in a world that is forever changing, even a data entry clerk job has changed. Looking ahead and questioning your direction should be done daily. It's similar to adjusting a flight plan around bad weather. You don't wait until you hit the storm to make the change. Schedule a time for brainstorming solutions and new ideas. CEOs who sit on the bench watching the trains go by will never get anywhere. Change is not going to hit you in the head, you won't stumble over it, you have to be an active participant to be receptive to finding solutions.
Thanks to Jonathan Bass, Whom Home!
---
#3- Great amount of internal motivation and passion for your craft
You have to be able to cultivate excitement and bring people together. Communication is key. Having a clear vision and developing that vision through motivating a team to work together at common goals is a beautiful yet difficult skill. At the end of the day, all the stress and long hours don't matter because you are truly passionate about what you're helping to build and you love every second of it. Secondly, having the ability to come to terms with failure, learn to deal with it, and move forward, this ability will distinguish you as a strong CEO.
Thanks to Brandon Monaghan, Miracle Brand!
---
#4- Successful leader with a clear vision
Someone who can look at the big picture, analyze, and position the business 2 to 5 years ahead into the future. Additionally, a CEO is a great communicator. Communication is key in being able to appropriately relay your vision step by step to your team without overwhelming them with the big picture. This is a very difficult skill to grasp but once secured, it will be an extremely useful skill to have when successfully growing any business. A CEO can not be afraid of taking risks or making quick decisions. Being able to take on problems head-on and always stay a few steps ahead is vital. Lastly, don't forget about enthusiasm and ability to engage. A CEO needs to garner excitement from his team and directly transition that excitement into action.
Thanks to Jason Akatiff, Boundery!
---
#5- Three things
Firstly it means that you have the leadership skills to manage many moving parts and human capital. Secondly it means being trusted and reliable to clients who support you and the business. Third, it means constantly understanding trends and staying ahead of the curve to ensure the business is always relevant and ahead of the competition. While it can be stressful, it's rewarding to see your efforts result in staff retention, client satisfaction and the company scaling in a way that supports its growth.
Thanks to Sir Sanju Ganglani, gang&lani media!
---
#6- Clear intentions and focus
You must be the person who's able to lead others into the fruition and expansion of that vision, so you must focus on taking care of your people as well. Delegation is an important thing in business. Don't be afraid to hire people who are better and smarter than you in what they do. Instead, stick to the vision you have and leverage your employees' skills to achieve your business goals. Being a CEO means having a sense of others' strengths and weaknesses, and utilizing these properly for success.
Thanks to Chelsea Hunt-Rivera, Honest Paws!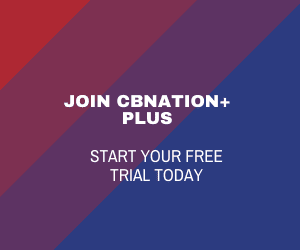 ---
#7- Being accountable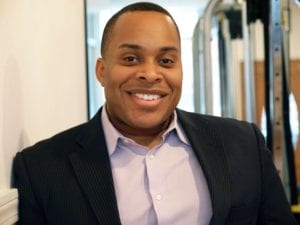 Being a CEO means being held accountable for the things that don't happen. Your work stops being just about your successes, but also about the amazing opportunities you foolishly managed to miss (and, more happily, the crushing mistakes you wisely avoided).
Thanks to Uri Bram, The Browser!
---
#8- Taking responsibility
Not out of vanity or pride, but because if I don't, neither will my employees. I am the one person that can and must set the tone for the entire business. Not only as an example to my employees but also to my guests that come on safari with us. Part of being a leader is protecting your employees from abusive and unfairbehaviour from clients. The customer is always right doesn't fly in my business. The customer is king does and s/he should be treated like royalty, but they also must not be allowed to be disrespectful to my employees. I find that anything disrespectful that is shut down shows my employees that they mean something to the business and makes sure that our customer base and future guests are able to grow with the family and a family respects each other. It's a culture and a culture needs to be cultivated and that starts from the top.
Thanks to Shaun Taylor, Moriti Safaris!
---
#9- Being the captain of the ship
You are the person responsible to steer the business in the right direction and to encourage everyone to work together to achieve the same goal. You also know where you are and were you need to get to and by sitting in the bridge you can see if any danger or obstacles come your way. As a captain, you need to motive your team and keep them inspired. Although the captain (CEO) is based in the bridge, sometimes he needs to go down to the hull of the ship and be with his crew in order to get the job done. At the end of the day, the ship does not leave the harbour unless the captain can get everyone to work together.
Thanks to Gareth Bain, Got Legs Digital!
---
#10- Opening myself up to world of possibilities and opportunities
I have the opportunity in this role to have my work yield outcomes that directly impact my team and myself. I feel fortunate to have created an environment where our team feels supported and engaged and to surround myself with amazing people — customers, employees, partners, and more — that make me feel happy to come to work each day. The challenges of being in business allow me to better think outside the box, learn, grow, and become stronger for it. My dream is to continue to thrive, succeed, and enjoy every day!
Thanks to Deborah Sweeney, MyCorporation!
---
#11- Freedom and responsibility
Being a CEO is a combination of freedom and responsibility; as an entrepreneur, I can make decisions for my business, workforce, and system. However, my responsibility is to stand by my decisions caused; hence if any of my decisions fail, I should have a backup plan to reach the breakeven. Moreover, we learn from our personal life as well to align freedom and responsibility.
Thanks to Jitesh Keswani, e-Intelligence!
---
#12- Developing mutual trust between myself and my team
I've learned that client satisfaction and revenue growth flows from open communication and a collaborative corporate culture passionate about innovation. Weekly meetings keep all employees on the same page, and spontaneous foosball tournaments (among other activities) remind us that it's healthy to have fun at work. Most importantly, when our employees go above and beyond to serve our clients, it is my job as CEO to ensure they feel recognized. The safety and security of employees and customers must remain a top priority for CEOs, as the current pandemic reminds us.
Thanks to Mike de Waal, Global IQX!
---
#13- My company's best salesperson
Nobody wants my company to succeed more than me. Although I have an awesome sales team, I still make it a point to attend trade shows, speak at conferences, and personally meet as many clients as possible. My advice to other CEOs and business leaders is to make sure you are always selling, and never stop. As long as you believe in what you are selling, nobody can match your passion.
Thanks to Eric Brown, Aliant Payments and CryptoBucks!
---
#14- Being an enabler of the business
Being a CEO in my opinion is to be an enabler of everything that goes on in your business. It is you as the CEO who has to enable the sustenance of the business and at the same time continue to ensure the business is meeting all its short and long-term goals. The responsibility of the CEO does not just start and end with business goals. Ensuring professional growth of your employees and your team and enabling them to develop under your tutelage is also what being a CEO means to me
Thanks to Rostislav Shetman, My Long Distance Movers!
---
#15- Knowing what the big picture is and making well thought out decisions based on it
That's an immense responsibility, and it requires openness, self-awareness, and the willingness to hear bad news and face reality. It's humbling, frankly, to know the limits of your own capacities; there is not a mind on earth who could successfully juggle everything a gigantic multinational corporation needs all on their own. So we have to trust others, which is hard for CEOs – who tend to be go-get'er-done people – to give us reliable data and analysis so that we can plot an appropriate course. We need to try to stay humble in the face of everything we don't know and everything we can't see. That's what makes a good CEO.
Thanks to  Liz Elting, Elizabeth Elting!
---
#16- Competent and conscious
Possessing the knowledge and skills relevant to the field are one thing; having the self-awareness, emotional intelligence, and growth mindset to be able to effectively inspire others is quite another. "Knowledge is power." And with that power comes heavy responsibilities to society that only conscious leaders can wield successfully. Since CEOs are leaders of their staff, as well as of their clients and community, it is essential that they have the right mindset in order to become truly successful.
Thanks to Lindsey Wander, WorldWise Tutoring LLC!
---
#17- Embracing core values
As a leader, it is important to take time to learn and understand processes and execution. In my startup days, I saw how valuable it was to be nimble and move quickly while being budget-conscious at the same time. It helped to shape the way I think about Semtech's business today. The most important thing I did early on in my tenure was to introduce a set of core values that would drive our company forward. Seeing the company as not just a group of individuals but as a team is essential. Embracing core values is critical to that because it ties in with your leadership philosophy, and sticking to those core values makes you a strong leader.
Thanks to Mohan Maheswaran, Semtech!
---
#18- Two things
Being a CEO is both an incredible personal growth and adventure as well as a great responsibility. I'm always challenged to grow as fast as Monito, to reinvent myself, and to adapt to new situations. And it is also a great responsibility because as CEO, I have to provide the team with the human and capital resources its needs to work at its best. It's an incredible journey
Thanks to François Briod, Monito!
---
#19- Executing a vision and having a plan
Being a CEO is one of the hardest, challenging, yet highly rewarding journeys I've ever taken. It means being able to experiment, make decisions, make mistakes, but quickly learn from them by changing directions. Being able to multi-task and prioritize between many driving forces. To achieve all this, it starts first and foremost by building and empowering a strong, engaged, and a highly motivated team that works closely with one another.
Thanks to Ohad Golan, Tonara!
---
#20- It means that you never stop
You should not only have the capability, but the willingness to be able to complete any task no matter how big or small that relates to your company. Additionally, a CEO should be pragmatic because technology and life is so dynamic that not only do you need the stamina to always be going and staying ahead, but you need to retrain your thought process to migrate away from the idealistic way of doing business and take a forward-thinking, pragmatic approach. Technology and business are ever evolving and the old standards, policies and procedures manual written three years ago may not successfully bring resolution or direction today just because it is in the manual and the policy states it should be done a certain way. You have to be able to assess any situation and tackle it with what is the best decision at that given moment to effectively lead.
Thanks to Donald Kasdon, T1!
---
#21-  Being responsible for the strategic direction of the business
CEOs also cannot get stovepiped on just one thing, but rather be able to see everything in balance. CEOs must also see the trends coming before they become reality, such as businesses that are growing or declining. A CEO has to get ahead of the game, as the success or failure of the business venture is on them. CEOs also must learn the art of focusing on what is important, versus getting distracted by day-to-day events and then focusing on what is urgent. Regarding profitability and finances, CEOs also have to be the ones tracking the money in order to get ahead of any potential cash flow gaps.
Thanks to Richard Capt'n Henderson, Home Business Podcast!
---
What does being a CEO mean to you (define being a CEO, entrepreneur or business owner)? Tell us in the comments below. Don't forget to join our #IamCEO Community