Here at CBNation, we love to hear what being a CEO means to different entrepreneurs and CEOs. We understand it entails a great responsibility and expectations from both the clients and the team you're leading but its meaning varies with each CEO.
We asked entrepreneurs and business owners their definition of the word CEO and here's what they had to say.
#1- Guiding and delegating
To me, being a CEO means being in the trenches to understand the business and be able to guide the team. I´ve always been hands-on with everything that moves the needle with the business. I really like to, personally, take care of things that will push the train forward. That is why when we are testing new things that will have a greater impact on the business, I put all my focus and effort into learning it. So when I delegate the tasks I am able to guide them with knowledge, strategy, and be able to inspire people.
Thanks to Erik Hervas, ArthritisHope!
---
#2- Creating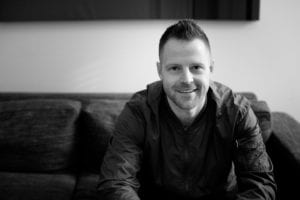 To me being a CEO/entrepreneur is the ultimate expression of business, creativity, and creating something special that leaves an impact on the world and helps people be better people. It is not only achieved by creating a product that impacts customers but also creating a business that employs and empowers people and allows them to make a living and be a part of something special along with it.
Thanks to Dr. Livingood
---
#3- Independence and responsibility
It means waking up in the mornings ready and excited to accomplish an amazing goal, vision, or mission. Being a CEO means looking at solving problems as an opportunity to grow both myself and the business. Being a CEO gives me an opportunity to inspire and support my interns and young women ambassadors so they have the chance to easily contribute their ideas and feel like they have ownership in the Girls' C.E.O. Connection.™
Thanks to Sylvia RJ Scott, Girl's C.E.O. Connection™!
---
#4- The reference point
As the founder of Topfoxx, being a CEO means to be the reference point of your company's vision and values. While you need to be able to build and develop a good team that aligns with your culture, you also need to be there to recall every once in a while every department what your organization's main purpose and goal is. It means being a leader, someone approachable when it comes to problem-solving, designing new tactics, and ensuring everyone is inspired when it comes to facing new challenges.
Thanks to Helen Getts, Topfoxx!
---
#5- Being a leader that isn't afraid to get dirty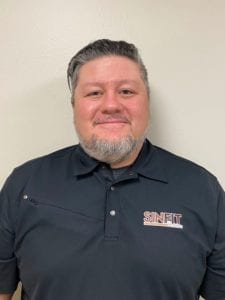 You have to be willing to do any position within the company's infrastructure so that you know what it takes to lead your team. By knowing every aspect of your business, you can gain the trust and comfortability with your employees in the decisions you make. I never want to make employees feel like they are working for me, but with me. My goal is to make sure that the business is always on the cutting edge and doesn't become static.
Thanks to Leonard Armenta, SinFit Nutrition!
---
#6- Keeping the company in balance
When we think about the future of entrepreneurship, it's easy to think "What is the next big, flashy thing that aspiring business owners can get their hands on?" What I have found in my career is quite different. During my last six years since we started RentSpree, I have found that it all comes back to the basics to be successful and show impact. When we started out, there was generally a lot more money – and with it, less focus on the bottom line, but more on generating revenue. For example, sweeping ad dumps were quite common in order to get in front of as many eyes as possible. This was a common practice among startups of our size. This approach has fallen by the wayside in recent years as fundamental values in business have changed. The future of entrepreneurship is dependent on entrepreneurs and business leaders truly knowing their place in the market, and using data to deliver targeted, strategic value. Today, business leaders have to be much more strategic and smarter about identifying and capturing customers.
Thanks to Michael Lucarelli, RentSpree!
---
#7-Building better lives
At its core, being a CEO is all about assembling a great team and providing them with the resources and feedback they need to fuel their talents and excite their best, most integral, work. One of the ways we have been able to do this is by taking extra time in the interview process for me to sit with potential teammates and have meaningful conversations about our personal experiences, interests, failures, and successes. We then spend some time casting vision together on what our mission of "Building Better Lives for Everyone" means in our work life, our community and within our families. By the end of our conversation, I have a pretty good idea about where they will make the most impact for us and what type of work gives them energy. This process allows me to trust them completely from day one and has yielded an unbelievable and truly meaningful return of deep trust and quality-driven work. From that point onward, we make it a habit to touch base regularly. We speak to each other as I would speak to my family, "How are you?", "How can I help?", "What are our blind spots?", "What excites you most about…?", and over time we really learn how to dance. It has been a special process for me, one I am truly honored to be experiencing. A wise man once told me "life moves at the speed of relationships." I see the truth of that statement more and more each day.
Thanks to T.W. Shannon, Chickasaw Community Bank!
---
#8- Getting things done
No excuses. Because the only alternative to success, is failure. You are not going to be CEO of a failure for long. You have to lead by example, and you have make it work, by hook or by crook. My dad, and insurance man of rectitude, told me when I first started out that sometimes business is business, meaning you might have to figure out, even if you can't always draw within the lines. At times I had to make up the rules, or bend them. Of course, that was more possible back when I was starting out than it is today, the way seemingly every move is tracked.
Thanks to Cliff Boyle, ShazzleChat!
---
#9- The vision, the team, the fund
These are the most important components to balance. Being the CEO of a startup, these are even harder to define. The wrong vision won't motivate you, let alone your team. The wrong team won't get your vision. The wrong capital will get you nowhere as you will have impossible investors who, again, won't understand your vision. I have always tried to keep things simple with these three. Have a clear vision that helps people. Find the right team that shares your enthusiasm to reach the ultimate goal (ours is enabling access to education for all children with special needs). Connect with the right investors that will try to understand your business and you can communicate with. In short, being a CEO means communicating and finding balance. People will trust you with their time, effort, and monetary investment, and a good CEO gives them all the reasons to do so while still pursuing the dream.
Thanks to Zafer Elcik, Otsimo!
---
#10- Several things
Being a CEO to me is being the coach who brings the team together and helps them to see how all the individual roles and tasks work together to help the business align with its vision, while carrying out its mission. Being a CEO means making sure the team has access to the resources they need, proper training, and opportunities for personal and professional development. It also means having the courage to have hard conversations when the team and business are off-track, the foresight to know when to make course corrections, the willingness to share the wins and the resilience to bear the losses.
Thanks to Gwendolyn L. Young, Your Virtual Admin Expert!
---
#11- Leading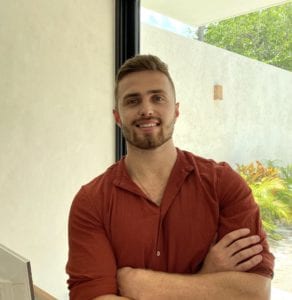 Being a CEO means you are an effective leader, building other leaders. You must be someone who can balance your work and personal life. When times are tough, you must be resolution focused and refrain from making emotionally based decisions. You must also embody empathy and understanding for others when needed. As a CEO you inspire through empowering management and setting a key example for your team to follow in your footsteps.
Thanks to Jordan Smyth, Gleamin!
---
#12- Formulate strategies and implement
To me, being a CEO means formulating business strategies and attracting the right talent to implement them. A Chief Executive Officer should be able to evaluate the company's goals then develop and execute strategies to achieve these goals. Of course, the ability to attract, train, and motivate the right team while collaborating and communicating the responsibilities clearly is essential in reaching the final targets and ultimate success.
Thanks to Arash Fayz, LA Tutors 123!
---
#13- Connecting people and opportunities
Being a CEO presents unique challenges and opportunities, especially when faced with a global crisis like the current pandemic. The thing that remains constant to me, is leadership in the most personal sense. True leadership is the ability to connect on a personal level to employees, clients, cohorts, and even competitors. If connection means creating beautiful pieces of jewelry that touch the lives of clients, it's my job to oversee the creation of the most exquisite pieces imaginable. If it means being truly invested in the lives and health of my employees, it's my job to make sure I'm providing the best opportunities for them. The employees, clients, and cohorts of a CEO should always feel heard and understood. So for me, that should always be the ultimate goal of a CEO.
Thanks to Puneet Agrawal, AZEERA!
---
#14- Ability to make a positive impact
Being a CEO means I have the ability to make a positive impact on others' lives – whether this means the employees at MuteSix or an entrepreneur who comes to me with a big dream or goal. That's what I'm most passionate about- people. Outside of my day-to-day at MuteSix, I serve as a mentor to other business owners, and invest in and advise up-and-coming companies in the e-commerce space whose mission I believe in.
Thanks to Steve Weiss, MuteSix!
---
#15- Creating Freedom
Owning this business is creating freedom for myself, and my employees. Freedom created by self discipline, and responsibility. The responsibility to my employees, and customers, keeps me disciplined, and this discipline sets a guideline for the company. Then this is reflected by my employees. Combining this with creating a culture that encourages employees to reach their potential, and gives them room to be themselves, is freedom for us all. My internal motivation turns into external motivation for the company, and that energy is used to create wonderful, engaging experiences for our customers.
Thanks to Mike Falahee, Marygrove Awnings!
---
#16- Responsible for success & failure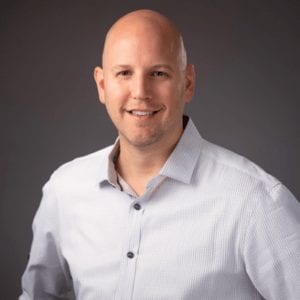 Being a CEO means being responsible and accountable for leading a business to achieve the goals established by the board of directors. It's stressful at times, worrying about setbacks, needing ways of overcoming. You have to be responsible for managing the entire company's activities from acquiring the customer to meeting the revenue targets. You are ultimately associated with all communication and action plans related to successes and failures
of the company.
Thanks to Cale Loken, 301 Consulting!
---
#17-Being a leader and follower
Starting my entrepreneurial journey six years from now, that is, 2014, it's been a bumpy ride. And honestly, the meaning changes every day. When you are struggling and failures hit you hard, it makes you question your decision. All the sleepless nights, failed plans, roadblocks, and challenges make you think whether it was all worth it. But that's only until you start to see the silver lining. When you finally see your dream taking shape, customers buying your pitch, and the investments coming through – it will all be worth it. In short, being a CEO is both being a leader and follower, blissful and miserable, gratifying and depressing but if you learn to enjoy the wave, it will all be worth it!
Thanks to Mark Condon, Shoktkit.com!
---
#18- Decision-making
To me, being a CEO means that I hold the highest decision-making power in my organization, therefore, I have no room for excuses when things go wrong and I have no right to take all the glory when things go right because I'm a part of the organization, not above it. Also, being a CEO means that I have to lead by example (I know this is a cliché, but I believe that there is no other way around it), not by abusing my power.
Thanks to Seb Hall, Cloud Employee!
---
#19- Several things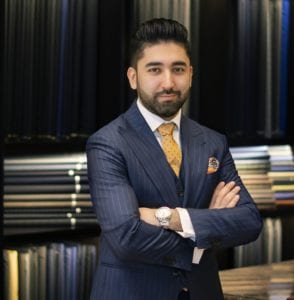 As a business owner, having a high ranking position as CEO means carrying out the vision and mission of the organization. It is managing the overall business operations. As a great leader, I surround myself with great mentors and best advisers that will help me in my success. Being a CEO is recognizing that I am not building the business alone. Nurturing relationships in developing the business is of high importance specifically treating and speaking to your employees, partners, and clients as equal. Also, accountability and integrity are the best traits of a CEO.
Thanks to Samrat Amarnani, Collars & Cuffs!
---
#20- Self-awareness
An entrepreneur is a builder who builds something meaningful that creates customer energy where none existed. To be a successful builder, you need to have a high level of self-awareness. Knowing yourself is the foundation to success. You won't know what you can build until you know who you are. Successful builders develop behaviors that empower them to anticipate problems, overcome challenges, recognize opportunities, take actions to develop ideas into a product/service, and find customers. You have the power to create jobs, energize the economy, and improve the life of others.
Thanks to Vivian Chan, Sette!
---
#21-Taking charge
I think that being a CEO means taking charge of both the company wins and losses from top to bottom – start to finish! To me, the CEO is the highest-ranking person in the company and is responsible for the quality of your company's product or service, as well as the bottom line. While you might not be directly involved in every day to day task, it is your responsibility to put your employees in a position to succeed in the office!
Thanks to Estelle Russo, Paleo Safe!
---
#22- Chartering my own course
A CEO to me means chartering my own course for my business. It means wearing many different hats such as sales, HR, marketing, administration. But more than anything it means the buck stops with me. I get to choose how my business operates, who I do business with and how my future is determined.
Thanks to Mike Raines, Raines Insurance Group!
---
#23- Being of service
The nature of working at a startup means a lot of things emerge throughout the day. Being the CEO means you're in the service of other people – meaning that customer or employee needs often take priority over my current objectives. My calendar is their calendar, truly. As an entrepreneur and CEO, I think of my productivity is no longer a reflection of your own work; rather, it's the sum productivity of the team that carries the company forward.
Thanks to Ablorde Ashigbi, 4Degrees!
---
#24- Taking care of your people
Being a CEO means I have a family of highly skilled people who are willing to do all that it takes for the organisation. I have to ensure that every employee in my company is comfortable and happy. Enhancing their efficacy is my target and for me, employees' health is above the company's goals.
Thanks to Victor Fredung, Shufti Pro!
---
#25- Being accessible
To me, being an entrepreneur means being accessible to my customers and in the future, my team. My customers are part of the community I'm building around Kono's Kitchen, and I talk to them on a very personal level. There are many that I consider friends, and I believe that's a big reason why people connect with the brand. When I eventually build out a team, I believe that I should be accessible to them as well. My philosophy is that I shouldn't ask anyone to do anything I wouldn't do myself (unless I'm delegating because they're just much better at it than I am), and I'm the type of leader who would be down in the trenches with my team.
Thanks to Michelle Chu, Kono's Kitchen!
---
What does being a CEO mean to you (define being a CEO, entrepreneur or business owner)? Tell us in the comments below. Don't forget to join our #IamCEO Community.