Here at CBNation, we love to hear what being a CEO means to different entrepreneurs and CEOs. We understand it entails a great responsibility and expectations from both the clients and the team you're leading but its meaning varies with each CEO.
We asked entrepreneurs and business owners their definition of the word CEO and here's what they had to say.
#1- Responsibility holder
A CEO is a person who is responsible for putting the best people in the places where they can be most successful. A CEO's job is to put people first while displaying the strategies and leadership that will lead the company to success. CEOs must remove themselves from being a manager and assume the role of visionary and leader of their company.
Thanks to Nick Disney, Sell My San Antonio House!
---
#2- Cultural leader of a company
Being a CEO is more than just executing important decisions for a business. A CEO is also the main source of cultural guidance within an organization. It is your job to be the leading role models for employees and maintain a positive, optimistic image and a strong work ethic. This is why you see so many CEOs scandalized when they are caught acting unethically, or hypocritically. They are the face of the company and their actions are not only important to employees, but to customers as well. It's all about putting your money where your mouth is, or so to speak.
Thanks to Eddie Johnson, Anabolic Bodies™!
---
#3- The buck stops with me
Employee screws up? That's my bad, Mrs. Client. Subcontractor goes AWOL? That too is my bad, Mr. Client. Vendor delivers damaged goods? I'll get a replacement ASAP from whatever channel necessary, if I have to drive all night and cross 3 states to get it. Funny thing is, when your clients, employees, subcontractors, and vendors trust you to not make excuses and to see things through their eyes, there's less shit rising to the top. They respond in kind and being CEO becomes the most fulfilling experience in the world. Start by having their back and they'll have yours…..and you'll never have to look for clients.
Thanks to Gregory A. Antonioli, Out of the Woods Construction & Cabinetry, Inc.!
---
#4- Steward and value creator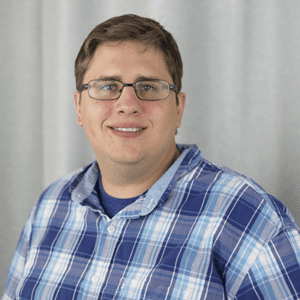 As a CEO who is not beholden to shareholders, I consider my stakeholders our employees. In a typical venture-backed company its the CEO's purpose to create value for the shareholders. Since my company is self-funded, it's is my job to treat my employees like those shareholders and create value for them. If I am not creating value for the business, and driving it towards success, I can put the livelihood of my employees, and their families in jeopardy. To me, being CEO means steering the ship in rough, or calm waters, but to ensure you never lose the crew.
Thanks to Daniel Hellerman, Fraudit!
---
#5-  Wearing many hats
The definition of CEO to me is Business Owner, Wife, Mother. CEO is not just one job title, in my opinion. CEO of my business gives me the ability to be the best I can be in that role, and the many hats I wear every single day. CEO allows one to be in charge of all the operations of the business and beyond. CEO of my business allows me the opportunity to give my family what they need and want.
Thanks to Lisamarie Monaco, InsuranceForBurial.com!
---
#6- Four things
To me, being a CEO/entrepreneur means being simultaneously focused on the full scope of my organization's mission, vision, values, operations, deadlines, potential wins and failures, risks, opportunities, losses, and immediate and long term goals, every day, all day. It means being one of the only people who actively drives daily operations while relentlessly pursuing new and improved ways to secure my organization's bright future. It means loving what I do so much that I am willing to put my immediate desires to the side so that I can put in all that is necessary to ensure my organization's growth. It means being proactive about securing future generations' access to wealth that could support much-needed culturally specific innovation that would re-empower the community I serve.
Thanks to Esi Gillo, DIFFvelopment!
---
#7-Seizing the opportunity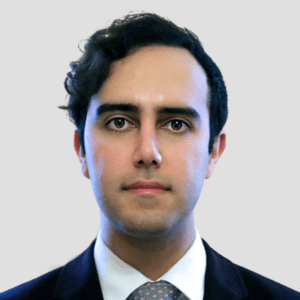 To me, being a CEO is all about creating value by approaching problems from an interdisciplinary perspective. By using new technologies, believing the best innovations often come from combining ideas from different (and often disparate) fields. What it boils down to is that at heart, I am a serial entrepreneur. I started a cybersecurity start-up at the age of 17, a company that now has over 60,000 customers. What's important is to work around the fields that enough expertise and knowledge has already been gained. I have worked in healthcare, oil & gas, power, and energy over the last decade. I went where opportunity was, and that's what it means to be a CEO. Seizing the opportunity that is presented in front of you.
Thanks to Dr. Nima Golsharifi, NDB Inc.!
---
#8- Working for your team
As you accept a leadership position, your job is no longer the day-to-day duties of a company. It's now focused on the people that work for you. Being a CEO means you work for your team. You invest yourself in the people you hire – that's the flip in leadership. A lot of leaders may think the opposite, but a good leader will realize that if making an employee succeed means they need to work from home on a certain day, or they need to take extra time during their lunch break to workout but will make up the time later, it's making sure they can do that. You have to try your best to be flexible and accommodate your employee's requests, since by making them happy, you are making them the most productive and successful they can be. This will help you fulfill both personal and company goals faster.
Thanks to Lauren Grech, LLG!
---
#9- Skydiving
Becoming a CEO is like skydiving: an initial rush of exhilaration, followed by a WTF was I thinking? moment, settling into a well-do-or-die sigh of resignation, and finishing, sometimes on one's feet, sometimes on one's butt, but with an exhale of relief and satisfaction.
Thanks to Denise Meridith, World's Best Connectors LLC.!
---
#10-Chief of Excellence and Opportunities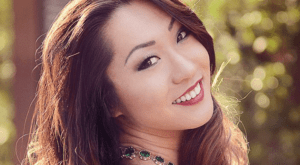 CEO means Chief of Excellence and Opportunities, which means for me my job is to provide excellence to our service and products and opportunities to my team. I am in charged of making sure that our customers get the best and my team grows as well. I realized that many current skincare ingredients, such as fragrances or fillers, break out my skin, so I created my own skincare products in my kitchen. I documented my struggle on my YouTube channel, which now garners over 70M views. Eventually, my followers saw great results on my skin and encouraged me to launch my own business. Now we are a diverse team focused on inspiring confidence in others.
Thanks to Daisy Jing, Banish!
---
#11- Vision driver
For me, being a CEO means that I am responsible for driving my vision. This business was my idea and it's up to me to ensure it's success. Whatever task or challenge needs to be met, I need to be 110% ready to take on the responsibility. I need to lead my team by example. I need to show the passion I have every day to my team while managing all the of the behind the scenes responsibilities. This level of responsibility, and the drive to meet the demands it places upon me, are what defines being CEO for my company.
Thanks to Michael Drake, PMG Home Loans!
---
#12- One who makes it happen
I believe that the biggest aspect of being a CEO is you have to be the one to MAKE IT HAPPEN. You have to guide your troops and delegate in a professional manner but that is effective. You have to teach your staff the intricacies of your business and let them go out and communicate the company's message with their own style. Your staff's sales pitch should be authentic and come from their own point of view.
Thanks to Tom Prakas, Prakas & Company!
---
#13- The business is part of your DNA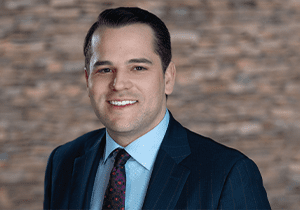 When I think about being a business owner/operator, it's part of your DNA. It makes up who you are. When people look at you, they'll always tie you to your business. Also, it's important to be prepared to accept failure. It takes a lot of time invested – and many failures – before you're going to be successful. A combination of perseverance and the ability to pick up and keep moving forward facilitates entrepreneurs to succeed.
Thanks to Anthony Casa, Association of Independent Mortgage Experts!
---
#14- Making an impact
The definition of being a CEO is to be someone who makes an impact. This includes being impactful with employees, clients, and the overall business strategy. During our company's startup phase, my impact was deciding to shake up the events industry by offering better solutions for event rentals. Nearly a decade later, my business strategy is focused on balancing our company's bottom line with ensuring clients receive a perfect rental experience and fair prices. These are two very different strategies, but at the heart of both is impact. When it comes to management, I always ask myself, what did I do to encourage employees this week? From motivating your team, to thinking about how decisions will affect stakeholders, to developing strategies that will drive the best outcome, being a CEO is all about impact.
Thanks to Marie Kubin, RENT MY WEDDING!
---
#15- Employees motivator
It goes without saying that as a CEO, you are constantly juggling several essential roles and responsibilities like overseeing multiple departments, ensuring your colleagues are happy and productive, managing the company's growth and fiscal health, facilitating staff and department head meetings, the list goes on and on. But the one common thread during my time as CEO at Inspired, and my previous 15 years as managing partner of Texas Roadhouse, is constantly finding ways to motivate our employees and learning what inspires them to perform at a high level. Essentially, what makes them tick? My time here as Inspired's CEO has been spent getting to know our 40+ employees and what matters to them most. Their answers run the gamut. As you can imagine, financial compensation, perks and benefits, appropriate time off to spend with friends and family are some of the most common answers; but I was surprised to learn that acknowledgement for a 'job well done' goes just as far. Our employees work hard to ensure our work always lives up to the company standards the owners have instilled, and working beyond 5pm and on the weekends is sometimes required. We're always introducing ways to show their tireless work ethic and dedication to completing the job is always appreciated, but we wanted to take it a step further and let those outside the office know, so we launched a weekly 'Like a Boss' series on our Instagram page every Wednesday at noon where we highlight an employee or two who best exemplifies our company ethos. The only issue with that is, everyone here goes above and beyond, and each and every Inspired employee is worthy of a 'Like a Boss' profile which makes it difficult to choose just one or two every week. As CEO, these are the types of problems I'm happy to have.
Thanks to Dave Neveux, Inspired Technology & Communications!
---
#16- Master of my destiny
I love being a CEO! I love the freedom that comes with the role. As a CEO, I am able to hire and work alongside a team of talented individuals who make me feel excited to come into work each and every day. I enjoy the flexibility of the role, and the ability it gives me to maintain a healthy work-life balance and spend time with my family. Being a CEO means I am the master of my own destiny. It's exciting to see where the future will take me next!
Thanks to Deborah Sweeney, MyCorporation!
---
#17- Constant obsession
In my experience, it is a living in a state of constant obsession. Being a CEO entails an ability to correctly identify problems facing your business and working tirelessly until you have generated a solution. This processes requires you to be able to shut out all distractions and completely focus on the task at hand. Only a CEO will possess the level of determination required to see the process through!
Thanks to Ollie Smith, Energy Seek!
---
#18- Being of service
The title CEO consists of 3 words: chief, executive, and officer. A chief is one who leads or rules. An executive is a responsible person who has the power to put plans or laws into effect. An officer is one who commands with authority. Anyone who is a CEO must be able to embody all three with focus, consistency, and honesty. It's not about having a title and owning a company. It's more so about embodying one who can lead and serve. It's more so about embodying one who is responsible and wise. It's more so about one who has influence and authority. A CEO doesn't begin with a company or brand, but it does begin with a mindset. This appellation shows that one is ready to take on more than just a title, but a transparent and trustworthy lifestyle. Its indicative of maturity and a desire to serve. It's a indicative of growth in all areas of life. And beyond that, its also a sign that one is serious about serving and leading. Yes, the 2 are synonymous – because you can't be a great leader if you don't serve, and you can't serve if you don't desire to lead. The world is full of CEO's – but some are tricked into believing they have to have a specific financial status to start.
Thanks to Dr. Renee Sunday
---
What does being a CEO mean to you? Tell us in the comments below. Don't forget to join our #IamCEO Community.