If you could hop into a time machine, what would you tell your younger business self? What are the biggest lessons learnt since you started entrepreneurship? This is one of our favorite questions here at CBNation.
Here's what CEOs would tell their younger business selves.
#1- Challenge yourself and take risks
Given the change, I would tell my young business self to take as many risks as possible and not hold back. This is because your energy levels drain with time and your responsibilities grow. Hence your early days in your business are the most suitable times to take risks and test your limits. Challenging yourself at an early age equips you with knowledge about your true potential, which is essential for further growing your business.
Thanks to Kate Gross, Fix the Photo!
---
#2- Client fit should be a bigger focus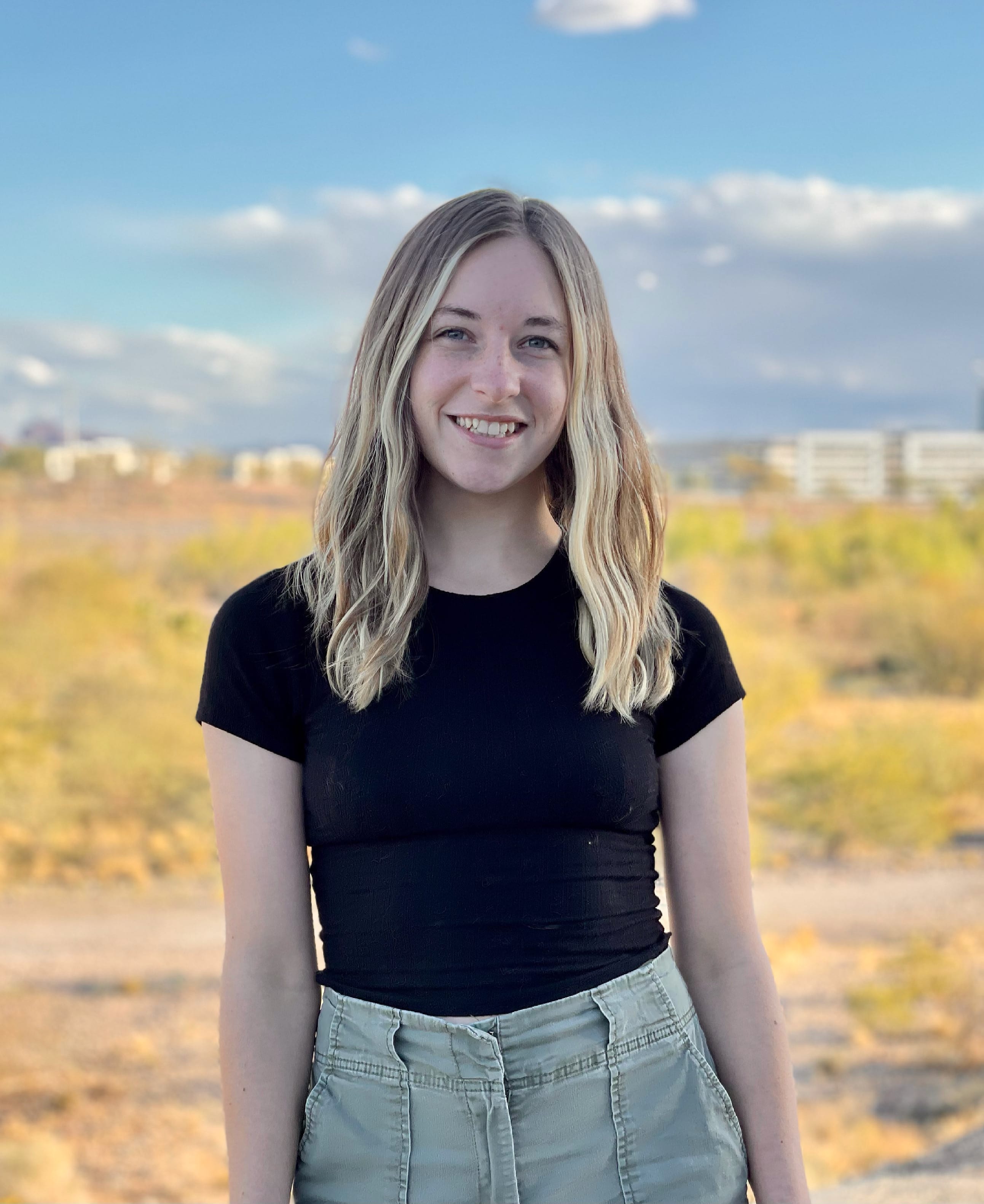 Well, as anyone in business can say, I've made many mistakes in my time as an entrepreneur. I've missed opportunities, I've spread myself too thin, and I've messed up a TON. With all the mistakes I've made, I would say that the biggest thing that I would go back and tell my younger self is that client fit should be a bigger focus than client budget. Just because someone has the money and wants to work with you doesn't make them a good
fit for you, your company, or your employees. My biggest successes in business have come from working with people I like over people who can pay me. I try not to subject myself or my team to work with people who aren't kind, genuine, and caring above all else. We turn down a lot of business now because the vibe isn't right. We don't want to work with just anyone who can pay our fees- we want partners.
Thanks to Larissa LaMaster, Boundless Media!
---
#3- There is no "secret" other than hard work and consistency
If I could tell my younger self one thing it would be that there is no "secret" other than hard work and consistency. For the longest time on my journey of entrepreneurship, I drove myself nuts always thinking I was never doing certain things right or even doing the right thing when it came to marketing. It was when I really focused on one thing and was consistent with it to master it, is when I really caught traction. It also helped from spreading myself to thin with a bunch of other stuff at the same time.
Thanks to Doug Hentges, DH Home Solutions!
---
#4- Find talented people
My company is on track to hit 2M in revenue this year and I know I could have hit this milestone sooner if my younger business self had known how important it was to find talented people and leverage their skills. For too long into my entrepreneurship journey, I foolishly tried to do everything myself when I had a wealth of knowledge around me that I should have relied upon for improved and probably even better ideas. Our growth trajectory correlates directly with how much more involved our key team members have been in strategic planning and it is no accident. Find good people, trust them and hold onto them.
Thanks to Bryce Welker (CPA), CPA Exam Guy!
---
#5- It's okay to lean on others
When you're young and you have a big idea, you sometimes feel like you can do it all yourself. It takes humility and perspective to realize that not only is it impossible to be a one-man show, but the people around you will be the most important factor in determining your future success. You need the right colleagues, partners, investors, and employees, but you also need the support of your family and friends every step of the way. Leaning on others doesn't mean you are weak or incapable, it means that you are smart enough to learn from others and rely on the ones that will help you along your journey.
Thanks to Peter Jackson, Bluescape!
---
#6- Turn professional jealousy into your motivation
Everyone's revenue and customer base start off differently in business and will grow at different rates. Some businesses strike it lucky and have customers from referrals or previous employment from the beginning, others have to work to get on an even keel – this will keep you humble, but at the same time give you something to aim for.
Thanks to Benjamin Rose, Trainer Academy!
---
#7- Learn how to make decisions
Your parents will stop making decisions for you at some stage in your life. You must learn to make your own choices as an adult, even though some of them are poor.  That is how you will grow, learn, and mold yourself into the person you will become. Rather than depending on others, you must be able to choose what is best for you at this time.
Thanks to Brian Chung, Alabaster!
---
#8- Know what you want, and why you want it
I think we get closer to accomplishing our dreams and life goals by optimizing our time and following our intuition. I've learned to optimize my time better by being clear on personal and work goals and why they are important to me and using technology to help me stay organized and track the small tasks that are important for accomplishing a specific goal.
Thanks to Olamide Olowe, Topicals!
---
#9- Do it or don't. There is no try
Too many people hem and haw, go back and forth endlessly trying to make decisions. Once you do the necessary research, make a decision one way or another. If you hem and haw, not only do you waste time, people won't take you seriously in the business world. For example, if you are negotiating with someone, tell them directly what you want. If they meet your terms, do it, if not, don't. I have seen many people in business who just won't give a straight yes or no answer and they almost invariably have struggling businesses. I used to be the same in my past business life too.
Thanks to Corey K. Tournet, The Laundry Alternative!
---
#10- Be creative with your marketing
The advice I've gotten for starting a small business is to be creative with your marketing. With a low budget, getting your name out there can be challenging, so standing out is essential. We did reach some bumps in the road, like getting the licenses and approval to be able to deliver liquor. But once you get through the logistics, the next step is getting the word out there.
Thanks to Chris Vaughn, Saucey!
---
#11- Reward yourself
Reward yourself in small ways as much as possible. When you begin feeling like you aren't gaining anything from your work, that's when you can easily lose motivation. Give yourself a gift for every quota you meet or goal you achieve. It'll keep you energized and excited to put effort into your business.
Thanks to Omid Semino, Diamond Mansion!
---
#12- Believe in Yourself
As a young girl, I was always trying to figure out what I was worth in this world. I wasn't shy, but I was extremely self-conscious. I used to be so hard on myself, constantly feeling like I didn't have anything to give people in life. I'm not the same woman I was when I was younger. I've grown into someone who is assertive and optimistic, kind yet strong, self-respecting, and motivated and encouraging others. Perhaps understanding who I am would have been easier if I had found that inner strength sooner.
Thanks to Linda Chavez, Seniors Life Insurance Finder!
---
#13- Two things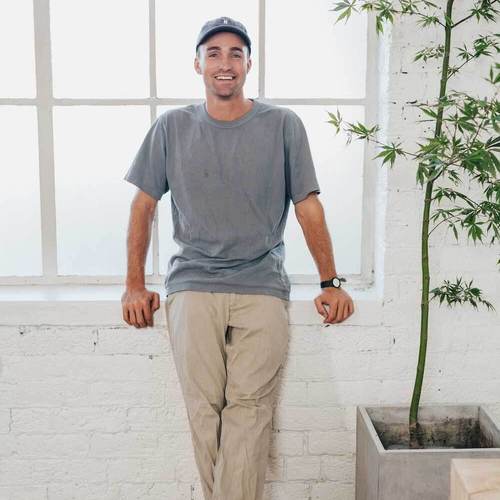 Patience & Impatience – Patience is something I have become better at lately and is crucial to staying sane in a world where things always take longer than anticipated but you don't want to be too patient – that can be lethal. If an entrepreneur is too patient nothing will get done or they probably wouldn't haven't started the business in the first place. An 'oh well' attitude – Things will go wrong every day but you just have to say to yourself 'oh well' and know that in the long run everything will be sweet and take action to fix the thing which went wrong.
Thanks to Will McCallum, George & Willy!
---
#14- Wrong decision is better than indecision
You have to be a decisive, action-taker in order to succeed in business.  Willingness to take a risk and sufferer the consequences is far better than waiting for a perfect solution. To problem-solve effectively,  you must be focused and able to trust your gut instincts.  By adapting and pivoting in the moment, you can create meaningful solutions to any hurdles that arise.
Thanks to Jessica Dennehy, Pivot & Slay!
---
#15- Reach out and maintain relationships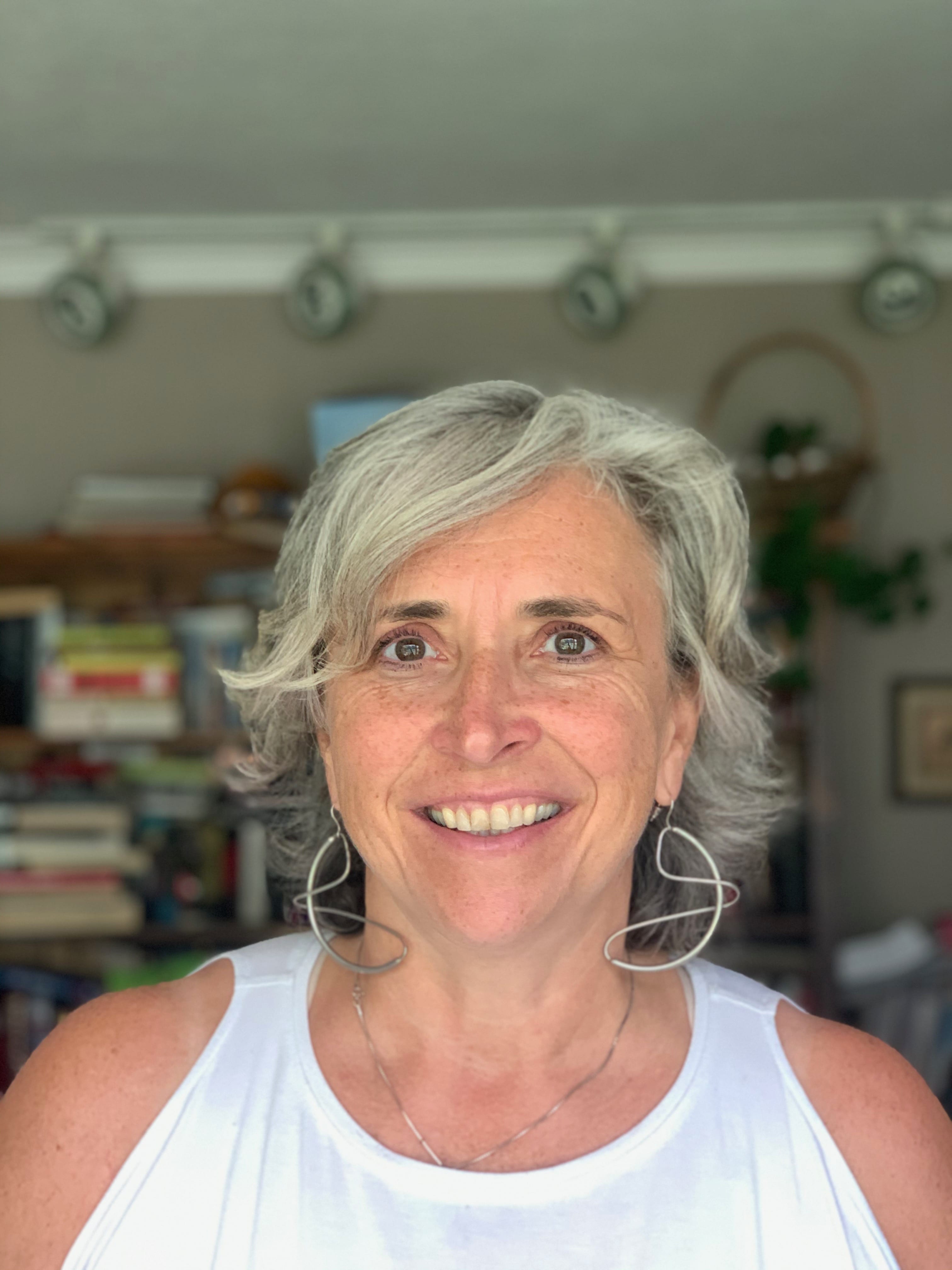 After more than 30 years of experience, I have come to understand more deeply the importance of developing a meaningful network of trusted individuals. I would tell my younger self, to spend more time reaching out and maintaining relationships. Being an entrepreneur is oftentimes very lonely as ultimately, all decision-making come back to you. Having a network of people you trust and can bounce ideas off of, is invaluable.
Thanks to Martine Brouillet, Camp Tournesol and the Brouillet Academy!
---
#16- Make as much money as you can
Do not listen to the people who cheer for others making $40,000 in an office who also look sorry for you if you make $60,000 in a trade. Make as much money as you can and invest as much as you can in your future. When you are very young, you have the luxury of patience. You do not know what you are saving for, but someday you will figure out what that is and take advantage of that opportunity when it comes to you. Your bank account does not care whether you earned your money through emails or hard labor. Do not worry about having those awkward conversations with a friend that you bump into who asks what you are doing. Just smile knowing that you have a plan for success. A definition of success that is not attached to mainstream thinking.
Thanks to Jack Pilon, Peak Image Med Spa!
---
#17- Delegate straight out of the gate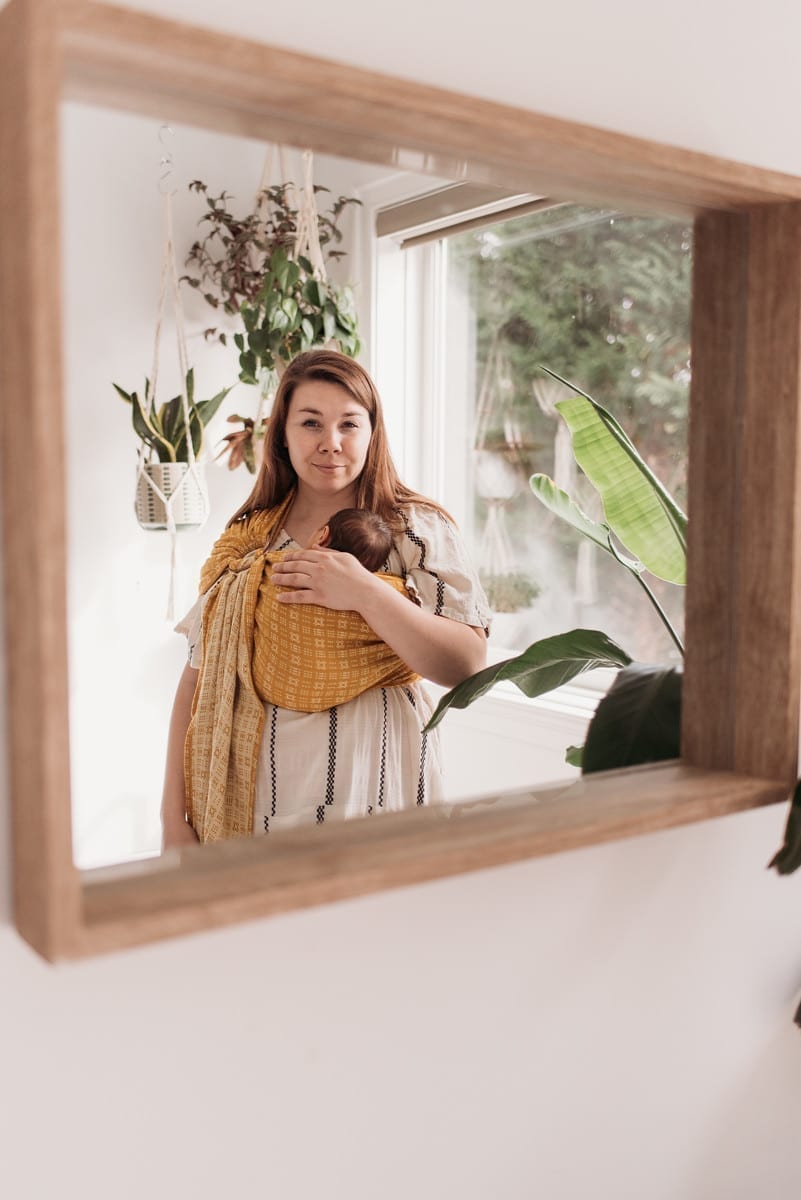 Yes you're capable of wearing many different hats, but that does not mean it is efficient or that you are doing each of those things well. The value of delegating tasks that you do not enjoy far outweighs the cost of delegation and will help sustain your momentum as an entrepreneur by allowing you to focus on what you enjoy. As a mother of three, a corporate lawyer, and an entrepreneur, delegating allows me to have balance and has led to more sustainable growth for myself and my business.
Thanks to Skye Amundsen, hope&plum!
---
#18- Trust your gut
I'd tell myself to trust my gut and implement my vision and strategy from day one. Your vision is your purpose, mission, and values, and is the core operating system of a business. Also, I'd tell my younger self that adversity is part of the process and shouldn't be looked at negatively. The knowledge you gain from challenges helps you mature as a person and a leader. When I opened my company, I was very young and made a lot of mistakes. I didn't have the capital I needed and almost went bankrupt. The obstacles I experienced shaped me into the person I am today. To be successful in business, you have to be open to learning and growing.
Thanks to Shane Hurley, Redfynn Technologies!
---
#19- Things won't always go according to plan
My best advice to my younger self would be to be more prepared for setbacks and unexpected obstacles. When setting up a business, you can read and research, take and listen to advice, adopt models and strategies, make schedules, targets and deadlines……but the path will not go according to any plan. As long as you hold to your basic vision, and don't lose sight of your goals, you can succeed – but it will need more time, effort, and resilience than you had anticipated.
Thanks to Leo Young, Optimized Family!
---
#20- Focus on your personal brand
I would tell my younger self to focus on my personal brand sooner rather than later. Getting new business and developing strategic relationships is a lot easier when you have a personal brand behind the CEO of the company. People want to do business with other people they know, like and trust. We live in a digital age so if the business owner has a quality personal brand by having a strong social media presence, featured in publications, speaking gigs and a podcast, it will create an opportunity for the business owner to cast a wider net to get on more peoples radar. Invest time in learning how to become a better marketer, writer and speaker.
Thanks to Daniel Blue, Quest Education!
---
#21- You will never be able to imagine what's to come
It's going to be a crazy ride and you're going to meet amazing people- but don't forget the importance of staying true to yourself. Never forget that you are out there doing all of this for result, not recognition. Remember that there will be many times when you want to quit but when you do you'll only have yourself to blame. Always remember that your grind today is benefiting your future, taking the long path in the beginning may seem ominous but it will always pay off.
Thanks to Robin Brown, Vivipins!
---
#22- Take some time off
I feel like I can talk not only for myself but for many young entrepreneurs out there when I say we want to reach success so bad (and so fast) that most of the time we end up giving up on more important things like our own physical and mental wellbeing. Slow down, spend some time with your friends and family, make sure to enjoy all the little things that surround you, and always remember, money doesn't buy happiness.
Thanks to Jack Benzaquen, Duradry!
---
#23- Stick to YOUR passions, not someone else's
For 15 years, I piggybacked on someone else's passion, not my own. I was able to develop skills that I'm using today as both a presenter and educator, but if I had followed my passion in helping older people with technology, I'd be eons along in my career today. Capitalize on YOUR skills. I've always loved performing since I was a little girl and took acting lessons all throughout my younger years. However, I shelved that talent for 30 years, working behind a desk. Imagine the depth my presentation skills would have today if I continued to nurture my acting skills. Nurture YOUR side gig. Even if you're unable to go 100% after your passion, find a side gig that allows you to continue developing what you KNOW is at your core when using your innate skills. Even though I've loved pet sitting as a side gig, my career today would be much further along if I'd just focus that time on what I do best.
Thanks to Abbie Richie, Senior Savvy!
---
#24- Take life easier
If I had a chance to speak with my younger self, I would recommend to stop worrying about everything too much starting from concerns that my business will not be successful to the fear of taking wrong decisions and reflect too much before making first moves, because sometimes, if there were some mistakes on the way and wrong choices, it appeared that these were not failures, like I treated them before but valuable lessons that helped to save me from more high-scale mistakes. I would also advise myself to work less and refuse spening 15+ hours in front of my computer even during days off trying to solve some difficult tasks, because eventually, the best solutions came to my mind when I was walking the road, or having a rest. If I've heard such things from my older self back then, it would help me to become who I am now faster and avoid these lessons I learned the hard way.
Thanks to Joe Terrell, Drifted!
---
#25- Understand the marketplace
Before you jump into executing your business plan or marketing it to the target audience, analyse and research the market first. You need to have complete knowledge about the key players of the market, trends, fads, and other similar factors to have complete hold of your business and customers. This will enable you to formulate more relevant strategic plans, marketing campaigns, sales pitches, and more in order for the business to attract quality, converting leads.
Thanks to John Marsano, Inheritance!
---
#26- Keep an eye on your competitors
To run a business successfully, it is important to know your competitors. By understanding the competitors, you should have complete knowledge of what your competitors are doing and how they are doing it. It is always a beneficial tactic to know the strategies and game plans of your rivals to have a competitive advantage over them. If you don't know your competitors, you're not going to win over them because you don't know how to tackle them.
Thanks to Kristi Stoll, KidVisionaries!
---
 If you could hop into a time machine, what would you tell your younger business self?