Here at CBNation, we love to hear what being a CEO means to different entrepreneurs and CEOs. We understand it entails great responsibility and expectations from both the clients and the team you're leading but its meaning varies with each CEO.
We asked entrepreneurs and business owners their definition of the word CEO and here's what they had to say.
#1- Guiding and steering the business
For me, being a business owner means creating opportunities and moving awayfrom the barriers that hinder my business from growing. It simply means guiding and steering the business towards serving the customers better. It's all about taking responsibility in guiding not only the business but the entire team to greater heights as well. As the business owner, you're solely responsible for the business's future. Therefore stepping out of your comfort zone will be the key in taking it to the next level. And what I love the most is being able to run the business the way I like it without needing anyone's approval.
Thanks to Abby Drow, Cloom Tech!
---
#2- Two things
Being a CEO means two things —first, it means I have to be a problem solver. There are new problems every day that I need to solve and I have to be in problem-solving mode to deal with them, from hiring the right people down to finding a solution if the website server goes down. In addition to this, being a CEO means I need to be resourceful. As an entrepreneur, I focus on creating opportunities and value where there wasn't one already. To do this, I have to have a resourceful mindset and think, how can this be done with the resources I have?
Thanks to Davis Nguyen, My Consulting Offer!
---
#3- The Chief Engagement Officer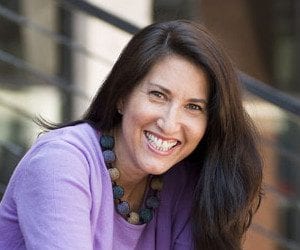 The energy, vision and culture starts at the top of any organization so I see my role as setting the tone, attracting the right team and motivating them to achieve greatness together. The original dream for the company started with me but if they do not embrace it too and internalize our goals we will never achieve what we set out to accomplish. As the leader it has to be bigger than me for us to be successful. Together we are stronger than the individual parts if I do my job well. It is a culmination of years of hard work and building my reputation and network to lead and inspire a team of great talent to help our clients achieve their goals. It is about creating a vision with the right environment to do our best work. It is a position of great responsibility and privilege and requires a strong moral compass, work ethic and sense of humor to do it well. It takes guts, persistence, determination and strength to get up every day, lead the charge and motivate others to turn the vision into reality.
Thanks to Paige Arnof-Fenn, Mavens & Moguls!
---
#4- Decision maker
There's a lot more to a CEO than just being the top-most management. For me, being a CEO means to be an effective decision maker. As a CEO, I'm in charge of a lot of people. The livelihood of employees, profits of investors and the needs of customers, are all dependent on the decisions I make. Everyday CEOs are faced with tough choices, where they have to balance emotion with reason and make decisions that will positively impact everyone. As an executive, I have information that others in the company don't, and so the decisions that I make do not necessarily make sense to everyone. And so CEOs always need to stay resilient and clear-headed, to take up burdens that others in the organisation can't.
Thanks to Chris Brown, Tudor Housing Consulting!
---
#5- Mentorship
All my life, I have been influenced by individuals who have the ability to leave a positive impact on people and bring a change in their behavior, life decisions, and careers. There was always a desire to be able to influence others by my words and my actions. Now, I have a whole team to lead, guide, and inspire. Mentoring people around me, guiding them about professional decisions, and being a positive impact on their lives is what drives me. Being a CEO for me is all about being the positive light in my teams' life that it always needed.
Thanks to Amber Kong, CreditDonkey!
---
#6- Leading by example
Being a CEO of my company doesn't mean that I act as a boss for everyone working under me. I have always wanted to be a leader who is an example and inspiration to his followers, and this is what being a CEO means to me. I try to perform in a way I want my subordinates and my teams to perform. I make them follow my lead because I believe that you need to be a good follower to become a good leader one day, and I want all my employees to become outstanding and exemplary leaders of their teams. I set exemplary standards and make my teamwork according to those standards.
Thanks to Matt Peden, Independent Property Group!
---
#7- Helping oneself while helping others
When I was younger, I always dreamt of starting my business to become my own boss. When I started running my own business, I realized it is more than that, that being a CEO means providing innovative products and services that will help people solve their daily problems. It is also assisting employees to grow and become competitive in the industry. Being a CEO means taking the company to where you want it to be while thinking about others as well.
Thanks to Sam Dolbel, SINC Workforce!
---
#8- Opportunity to create positive change
I started CureSkin because I wanted to give holistic care to our customers—some of our users would've had to travel hundreds of miles for dermatological care if CureSkin didn't exist. Our guiding motto is to give a better experience to our patients, and knowing that we were able to provide remote dermatological care during a pandemic is a shining example of what CureSkin can achieve. Being a CEO is about facilitating these positive changes and discovering how my company can help as many people as possible.
Thanks to Guna Kakulapati, CureSkin!
---
#9- Service
I see my role as CEO of the St. Baldrick's Foundation as servant in chief. Charitable organizations are about serving some disaffected population or fixing problems. In doing so, the charitable sector collectively serves all the beings on earth, and sometimes, the planet itself. My job is both to serve by example (servant leadership) and to lead employees, volunteers and donors by setting a course for the organization, by anticipating future needs and opportunities and to chart the way to mission fulfillment in such a way that every one sees how they can contribute. I'm humbled each day by the courage of those who are fighting the fiercest of foes, childhood cancers. Here we teach people from all walks of life that everyone can help conquer kids' cancer. You don't have to be a scientist – we all have some talent, idea, or other contribution to make. And I am constantly invigorated by extraordinary people who all care about the same thing – ensuring our children's long, healthy futures and give so much to realize them.
Thanks to Kathleen Ruddy, St. Baldrick's Foundation!
---
#10- Showing true leadership
Leadership is not just talking about a grand vision for the company, but you have to walk the talk. You will need to live the values of the company, i.e. demonstrating to your staff that you are acting on these values everyday. For example, if you want to show that customer always come first, then you might even as a CEO, occasionally respond to customer enquires, rather than leaving everything to customer relations.
Thanks to Kim Chan, DocPro.com!
---
#11- A number of things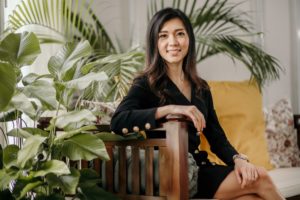 A CEO is accountable, thinks smartly, and is not egotistical. They listen and they share the same vision as the visionary or company founder. They sail the ship that the founder has built. Yes, there will be storms and choppy seas, but the captain, the CEO, will navigate all that turbulence to success without losing the company's vision.
Thanks to Jane Neo, KeaBabies!
---
#12- Implementing strategies
Being a CEO means implementing strategies that allow for greater customer satisfaction. It also means leading by example. As the President of Big Fig Mattress, I believe in creating a product that serves customers who are generally underserved in the marketplace. Getting a good night's rest should be a priority for everyone. I believe in inclusivity and want to pass this mindset along to those I interact with. Creating and nurturing professional relationships is key to being a successful business leader.
Thanks to Jeffery Brown, Big Fig Mattress!
---
#13- Executing a focus of diversity and inclusion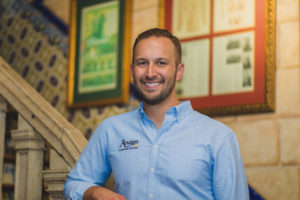 A good CEO adapts to the strengths of their staff, not the other way around. A great CEO does both. Executing a focus of diversity and inclusion brings together ideas and viewpoints from various points of human representation. Through this process, understand the obstacles and conquer them as a team. This means knowing when to lead and knowing when to listen. This approach provides opportunities to lead by example, creates a playing field of vested interest from the team, ignites synergy, and brings all people together to overcome obstacles.
Thanks to Adam Povlitz, Anago Cleaning Systems!
---
#14- A leader by actions
Being a CEO to me means being an effective leader who builds people up and empowers them. A CEO is someone who leads by example. They know how having a work-life balance is important and their employees, just like them, should have one. As the leader, to encourage strength in the company, they should showcase stability during tough times. Being the head of the company, compassion and understanding should be at their core and shows that in their daily interactions. They should not only be fair but also efficient in managing the business. Lastly, the CEO to me is not just a figurehead but a person who truly cares for themselves and their company but also their people.
Thanks to Francis Locknear, TheCostGuys.com!
---
#15- Planning and executing
Being a CEO means coming up with plans and making sure they are executed flawlessly. As the CEO, your main task is creating effective strategies that can put your company on the map. Since you know a lot about your company, you should have a vision of how your company would transcend and scale. More importantly, you have to set the direction on where you want to go. Employees will easily follow someone who knows what he is doing and has a plan. A person who can bring the entire company to the promised land by executing his direction and guidance. And you will not be able to do this without a vision!
Thanks to Rachel Klaver, Identify Marketing!
---
#16- Being people-centered
Great CEOs are good with people. They understand their time. They are amazing at inspiring and motivating people. They also understand their needs and support them. They have a feeling of self-awareness and a high emotional IQ which helps them in motivating people a lot. They are good at understanding outward behavior as an expression of inner needs. Such CEOs often create a fun environment at their office so the employees can take a break after doing their work. CEOs who have people skills are known to be charismatic, able to inspire and move people to action by just letting them know their feelings are valid.
Thanks to Hilda Wong, Content Dog!
---
#17- The buck stops here
Being a CEO means the buck stops here – literally.   When things go well, I always credit my team.  When things don't go well, I take responsibility for us coming up short.  Leadership at this level affords me an opportunity to have greater impact and influence in the world and comes with the responsibility to make sure my impact and influence act as catalysts for greater good, not greater harm.
Thanks to Wendy Ryan, Kadabra!
---
#18- Responsibility holder
While my excellent team helps ensure that we're reaching our goals, it is my responsibility as a CEO to make sure that the business is heading in the right direction. As a CEO, it feels like I not only watch my baby grow, but that I need to protect it, make sure it gets the best care it needs and that it is growing to its fullest potential. Putting time, effort, emotions and money into something and watching it come to life exactly how you imagined is an amazing feeling.
Thanks to John Gardner, Kickoff!
---
#19-Chief Experience Officer
For me, being a CEO means understanding all aspects of your business (at least the basics) and being the role model for you clients and employees. Being an expert in your field doesn't make you an entrepreneur. You have to learn, at least the basics, of all aspects of your business. Because, how could you control activities you would outsource if you have no idea how that particular part functions? Also, when you want something to change, you have to go first. Whether you delegate tasks or not, you're still responsible, and accountable. One of my own coaches once told me that the E should stand for Experience: Chief Experience Officer. I love that. When you truly want to make a difference, a positive impact, have clients return to you and even better, have them sell your services (being your ambassadors), you have to create the WOW factor for them. You cannot sell the WOW, they have to experience it.
Thanks to Erwin Wils, Millionaire Life Strategy!
---
#20- Authenticity
Authenticity is what being a good CEO means. Sure you can lie, cheat, and steal as a CEO, but to do the position justice is to be authentic and transparent. This allows you to build trust among your employees and consumers. The loyalty and trust among your employees make your job easier too because you know that you truly have a dedicated team that enjoys working for you.
Thanks to John Levisay, The Pro's Closet!
---
What does being a CEO mean to you (define being a CEO, entrepreneur or business owner)? Tell us in the comments below. Don't forget to join our #IamCEO Community.