As an entrepreneur, you have that gadget, habit, app or a book that makes your work easier, motivates you to do more and that's what we refer to as a CEO Hack. It helps you achieve maximum productivity and stick to your goals regardless of the hurdles we face as entrepreneurs. For instance, it could be a pro tip on managing employees to make the workplace a conducive environment for everyone. Maybe it's an app that you have which helps you plan and execute tasks on time. It could also be a book that you read and it brings ideas your way on how to scale your business. The list goes on. You can check our CEO Hacks and different entrepreneurs' CEO Hacks below where we have insightful responses.
#1- ClickUp app
ClickUp is a different project management software and it's the perfect blend of Trello and Asana plus a whole bunch of other project management tools all rolled into one. There is a bit of a learning curve when you first begin using it, but they provide full training and are always available to answer any questions you have. Once you've got the hang of it, I promise it's worth it! and you will feel so much more organized.
Thanks to Caitlin Pyle, ProofreadAnywhere!
---
#2- The pomodoro technique
It's a method of working more efficiently in order to squeeze out your most productive hours every day. It works by splitting up your shift by working nonstop for 25 minutes, followed by resting for 5 to 10 minutes. The Pomodoro technique helps you mentally recharge, so you can come back fully refreshed to resume work. I would recommend it for anyone that wants to increase their productivity while working from home by re-thinking their daily work routine. Pomodoro technique depends on routine and patterned work, you need to avoid any type of interference to your daily schedule or it won't work as well.
Thanks to Mikkel Andreassen, Dixa!
---
#3- Set morning routine
One habit that has significantly improved my productivity levels but also drastically improved my mood and mental health is developing a set morning routine. Waking up early in the morning and setting aside time for physical exercise, followed by a 10/15 minute meditation practice has truly been transformative. Setting aside that time for myself before jumping into my workday gets rid of any previous anxiety or stress, allowing me to start my day with a clear and focused mind.
Thanks to Ashwin Sokke, WOW Skin Science!
---
#4- Time blocking
By dedicating a certain number of hours to just one task, you "block off" your time (and your mind) from other projects – and the myriad of other demands on your attention. I block time every day to answer emails and other communications. I block time for cooking. I even block time for exercise. It's important for me to get each of those things done each day so I create space in my calendar that can't be taken up by something else. It's a nice way to be productive but also helps create your priorities. I walk for at least an hour every day – that time is sacrosanct, vital for my mental and physical well-being– and my family and team know it.
Thanks to Andrea Heuston, Artitudes Design!
---
#5- KPIs and deliverables
One of the most important things a CEO can do is focus on KPIs and deliverables. You should not start wasting everyone's time by measuring and tracking every little move that employees make. Set clear expectations in terms of KPIs and deliverables that each employee is supposed to achieve and let it rip. If you're currently working remotely, these goals should be just as ambitious as the ones you would set if your employees were in the office, but they must also be achievable. Set SMART KPIs.
Thanks to Kevin Miller, The Word Counter!
---
#6- Relentless focus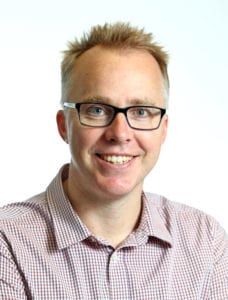 The one single thing that has stood us in good stead is focus – pure, relentless focus on your nominated outcome. It is so easy these days with the wealth of information, products and opportunities to get sidetracked chasing after the next shiny thing. The risk is that find yourself cycling through various ways to achieve your goal without ever reaching out. I am a real devotee of the Pareto Principle. which states that 80% of the effects come from 20% of the causes. Find what are the things that really move the dial for your business and focus on them – where possible ignore the rest. This kind of focused effort has never been more important than in today's digital economy.
Thanks to Rick Wallace, The Navient Class Action Lawsuit site!
---
#7- Response and follow-ups
People fail to reply to messages and follow-up with people, that actually staying on top of your inbox and communications sets you apart from everyone else. Be persistent in your follow-ups (because people do not often respond), and you will get more accomplished.
Andy Cabasso, Postaga!
---
#8 -Two-minute rule
The rule is so elementary and seems almost facile and yet it's remarkably effective. It entails taking something less than two minutes to do, then do it right away. No matter what it is. When I first started to apply it, I would set a timer on my phone and I was astonished at how much could be accomplished in two minutes.
Thanks to Angela Cheung,APV!
---
#9- Hardest task first
Tackle the hardest task first and then work your way towards simpler tasks. As CEO's and Entrepreneurs, it's not hard to get overwhelmed by a lot of tasks so the best way to go about is to deal with the harder tasks and move on to simpler tasks. This also enables me to do more with my time, so if there is a task that is hard enough for me I get outside help. At least this way I haven't wasted time on things that I should not be focusing on. So I would say solve the hardest tasks on your plate and then move on to the easy ones.
Thanks to Pratik Jain, Aspect Creative Solutions!
---
#10- Zoho CRM
As a CEO, my favorite hack is Zoho CRM, and I can't manage my work without it. Although I started using Zoho in 2019, it's importance increased when our company started working from home during a lockdown. Zoho helped us to do online work, and our team was connected through it during the COVID-19. Zoho CRM is easily customizable, flexible and incredibly easy to integrate. It helps my team and me to manage all our databases and related information at one place with maximum security. In the past few months, Zoho improved our productivity and helped the business to grow much faster.
Thanks to Shawn Lockery, InVivo Biosystems!
---
#11- Not getting too comfortable
I sometimes work remotely as the CEO of Second Skin Audio and in my experience, letting yourself get too comfortable while working from home can make you much less productive. Sitting on a comfortable couch or in bed while working from home can make you a lot more tired and less productive and that's exactly why I prefer to stand while working or at least work in different spots throughout the day. When I'm working at the warehouse, I also try to avoid always sitting at the same desk as I feel that forcing yourself to stand while you work can help you stay more alert and also make you more easily accessible to your employees.
Thanks to Sturgeon Christie, Second Skin!
---
#12- Mindfulness
When we are not being mindful, our days are consumed by reacting to events occurring around us without being very thoughtful about them. This can cause us to react poorly and to be less than ideal business people, managers, colleagues, mothers, fathers, sisters or brothers. When we practice mindfulness, we open up the space between stimulus and response and give ourselves the opportunity to reflect on the stimulus and choose how we respond, which, on reflection, should be the positive response. When we respond positively, we can diffuse situations and be more effective in our businesses.
Thanks to Jessica Rose, Shantiva!
---
#13- Investing in time and people
It's not just about investing money into the business but regarding your time as your biggest resource and investing it wisely. If you look at whatever you do in your business as an investment rather than time spent, it causes you to be more judicious with what you do and how to invest your most precious commodity. As the CEO of your business, the biggest investment you can make is in your people. The relationships your form will pay hefty dividends over time and should not be overlooked for the value they bring.
Thanks to Tatiana Belim!
---
#14- Time management
Time management helps me keep track of what I need to do every day and plan out time to spend with my loved ones. For this, I use to-do lists, a calendar, and a reminder app on my phone to remain productive and accomplish my goals for the day.
Thanks to Jenny Abouobaia, CleverTouch Marketing!
---
#15- Servant leadership
Effective leaders serve best when they show humility and compassion towards those whom they seek to lead. They build relationships based on trust. They are always ready and eager to help others, as they coach and mentor their team members to be the best they can be. Every person is unique, with different characteristics and skillsets. A strong leader realizes that no two persons are alike, and thus is able to respect others while tapping into the potentials of his or her team members.
Thanks to Joseph Salim, Sutton Place Dental Associates!
---
#16- Knowing my strengths and positioning
The key to my success is knowing my strengths and positioning myself correctly in my businesses. I perform tasks that I am best at and allocate my time and energy effectively. I usually find myself most motivated when building new systems or participating in some kind of innovation process. Once I have given my all to a project and have learned everything I can from it, I'm on to the next challenge. I can do this because I hire people with different assets than me to help me with the tedious and repetitive tasks I am not good at.
Thanks to Jason Akatiff, Boundery!
---
What's your favorite CEO hack/resource (app, book or habit) that makes you successful? Tell us in the comments below. Don't forget to join our #IamCEO Community